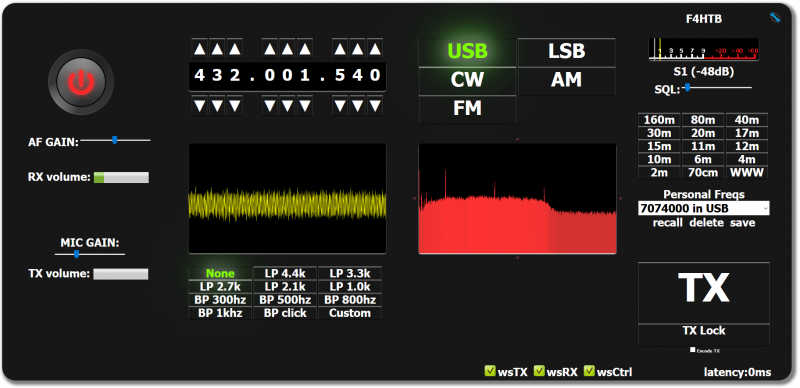 Many thanks to SWLing Post contributor, Ferrie, who writes:
[Universal_HamRadio_Remote_HTML5] is an implementation of python server and html5 function to get a web-browsable interface to use your TRX in RX and TX.

You can use basis and some advanced functions of your radio. You use your speaker and microphone of your computer to communication. This project is more oriented for voice or CW.

https://github.com/F4HTB/Universal_HamRadio_Remote_HTML5

Greetings from the Netherlands,

Ferrie
Thank you for the tip, Ferrie! What a fantastic project. I love the open source aspects and, especially, how accessible it is via the use of the Raspberry Pi. An HTML5 interface would mean near universal accessibility via any internet-connected device. I hope this project continues to develop.