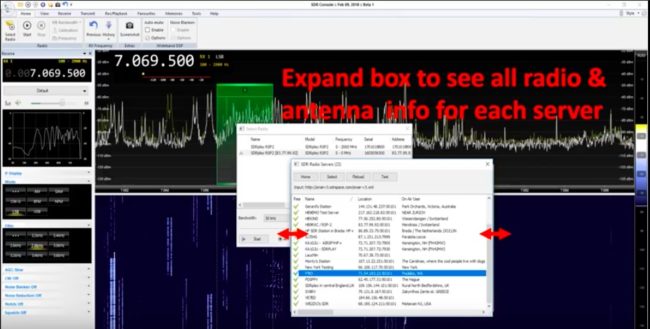 Many thanks to Jon Hudson at SDRplay who produced the following excellent instructional video about setting up SDR-Console V3 for remote use. Jon writes:
For SDR Console users, this video guide shows you how to access other people's SDRs and how to add your own.
If you are wanting to add your own SDR for remote use, there are a couple of things to be careful with:

Be careful when plugging multiple SDRs into a single USB2 socket to make sure there's enough power – for multiple SDRs, you may need a powered hub ( like this: http://amzn.to/2oa84kM) [or this in North America].

Once you are up and running – please go to http://www.sdrspace.com/Version-3 and view your listing – if there is a yellow triangle, then you are not accessible outside your own firewall – attention is needed! Just because you can access it on your own LAN doesn't mean it's accessible via the internet!!! This is the most common area to have problems – double check your router's port forwarding settings are correct (default port 50101 TCP).