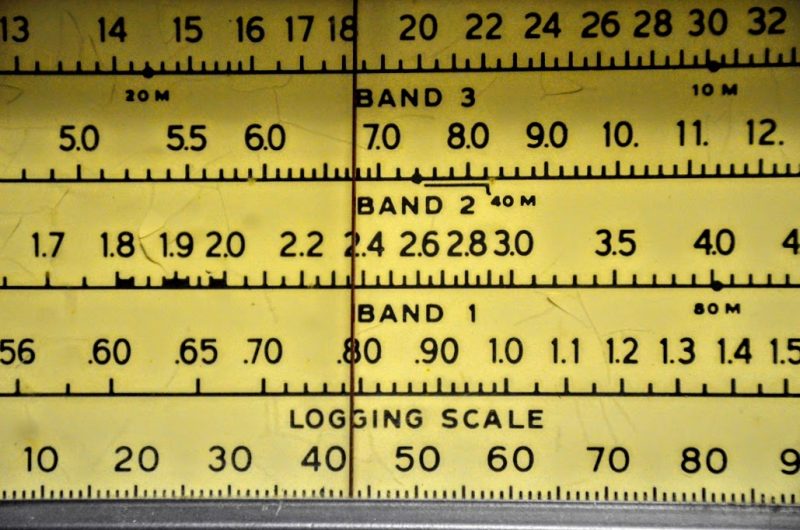 Radio Waves:  Stories Making Waves in the World of Radio
Because I keep my ear to the waves, as well as receive many tips from others who do the same, I find myself privy to radio-related stories that might interest SWLing Post readers.  To that end: Welcome to the SWLing Post's Radio Waves, a collection of links to interesting stories making waves in the world of radio. Enjoy!
Many thanks to SWLing Post contributors Kris (G8AUU), Tracy Wood, and Dan Robinson for the following tips:
---
NEW DELHI: "Mahboob Radio Service," reads the faded panel on a small repair shop near the 16th-century Charminar mosque in the heart of the old town of Hyderabad.
The shop, which has been open since 1948, is filled with thousands of radio sets stacked in the small space where two aging brothers have been repairing radios for as long as they can remember.
The brothers, Mohammed Mujeebudin, 82, and Mohammed Moinuddin, 71, learned the craft from their father, who started selling and repairing radios in the 1920s after a trip to Bombay, where he bought his first set.
"My father started Mahboob Radio Service from Dabeerpura in Hyderabad before moving to the present location in Chatta Bazar in 1948," Moinuddin said.
He remembered his father's most prominent customers, such as Viceroy Mir Osman Ali Khan, who ruled Hyderabad until the princely state's merger with India.
"He was our client, and we would repair his radios. Once the work was done, we would deliver the radio to the palace and receive some 20 or 30 rupees," Moinuddin recalled.[…]
The companies that own the AméricaTeVé and Teveo television stations have exited U.S. Bankruptcy Court and are preparing to make an acquisition.
America-CV Station Group, Caribevision Holdings, America-CV Network and Caribevision TV Network all filed Chapter 11 reorganization in 2019. The Hialeah-based companies own local stations WJAN (Channel 33 AméricaTeVé) and WFUN (Channel 48 Teveo), along with WJPX (AméricaTeVé Puerto Rico) in San Juan, Puerto Rico, and WPXO in New York.
[…]"América Teve has exited its Chapter 11 reorganization ahead of schedule and has paid off all of its debtors," said attorney Marcell Felipe, who represents the company. "The company was recapitalized with new equity funded by Carlos Vasallo and the refinancing with Abanca of its valuable real estate holdings."
Felipe confirmed that the company signed an agreement to purchase Radio Caracol 1260 AM in Miami to create a synergy between the radio station and its TV stations. The Spanish news/talk radio station was being sold by Grupo Latino de Radio, a subsidiary of Spanish media conglomerate PRISA.[…]
SWLing Post contributor, Tracy Wood, notes: "An interesting medium wave note for SWLing Post readers. AM 1260 WSUA in Miami (50kw day / 20kw night) has been used in the past to relay Radio Martí for a few hours at night."
SAN DIEGO, April 08, 2021 (GLOBE NEWSWIRE) — GBT Technologies Inc. ( OTC PINK: GTCH ) ("GBT" or the "Company"), completed its prototype design of its long range radio mobile system. The prototype mobile unit will be a high-performance radio transceiver system that is designed for data and voice applications. It is expected to enable data and voice communication for long range applications targeting telemedicine support for the Company's qTerm vital device including audio.
The design of the prototype mobile unit includes a transceiver targeted for systems to operate under licensed/unlicensed radio frequency bands, enabling ultra-long-range applications. The unit is designed to communicate in the HF (High Frequencies) frequencies bands to establish connection with a base unit transceiver through repeater unit(s) to reach ultra-long range. High clarity, signal reliability and security is expected to be achieved through the implementation of advanced circuitry within the system's components. The design includes embedded software to manage the data and audio communication including data transfer to a backend server to process data. The design also provided for the mobile unit's design, size and interface, taking into consideration performance and mobility. The operation of the mobile unit is expected to be done via an LCD touch screen providing user's friendly interface and ease of use. Upon getting team's FCC certification, an extensive mobile unit's testing will start. GBT plans to test the entire system within a large city limits and national ranges.
"We are glad to announce that we completed the design of our prototype long range radio mobile unit. The prototype mobile unit is a key component since it is targeted to be portable aiming to bring modern life services around the globe. The design contemplates an acceptable physical size to be carried coupled with a high-power energy source and long range capability. As the system is targeted to work with the qTerm vital device, the design contemplates users being able to send vital information to professional health authorities for quick review and recommendations. In addition, the design has incorporated a voice communication will be available to discuss further steps and actions. We believe that in our days and age everyone should have access to modern amenities and the key is global communication. For us, the most important contribution of such system is the capability to save lives by enabling health and emergency services anywhere on earth" stated Danny Rittman, the Company's CTO.
There is no guarantee that the Company will be successful in researching, developing or implementing this system. In order to successfully implement this concept, the Company will need to raise adequate capital to support its research and, if successfully researched, developed and granted regulatory approval, the Company would need to enter into a strategic relationship with a third party that has experience in manufacturing, selling and distributing this product. There is no guarantee that the Company will be successful in any or all of these critical steps.
Mobile unit prototype: https://www.globenewswire.com/NewsRoom/AttachmentNg/36d838e9-eb3a-423e-8b1a-058c420549a8[…]
---
Do you enjoy the SWLing Post?
Please consider supporting us via Patreon or our Coffee Fund!
Your support makes articles like this one possible. Thank you!