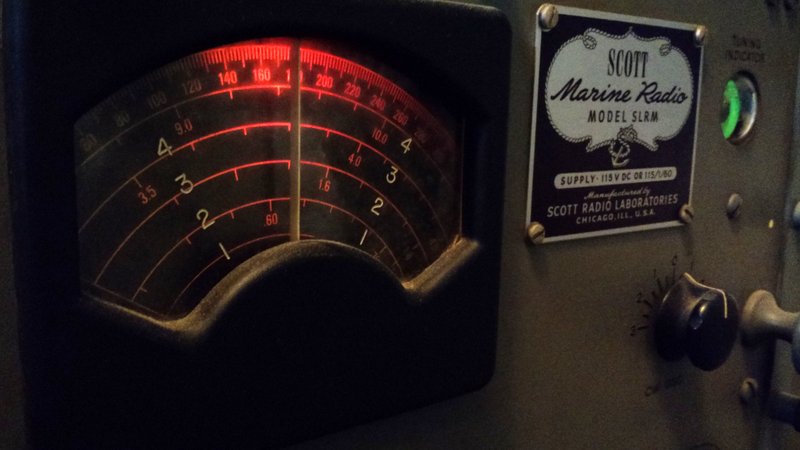 Many thanks to SWLing Post reader, Vendel Boeree (K2DSI), who writes:
Hi Tom, I just wanted to compliment you on your fine website. As a kid I would listen to Radio Netherlands which made me quite the hit with mom because she was homesick for our native Holland for quite some time. I was heart broken to find out that Radio Netherlands went dark not that long ago.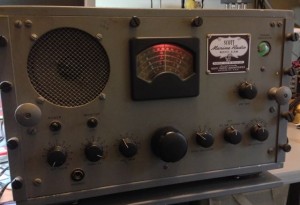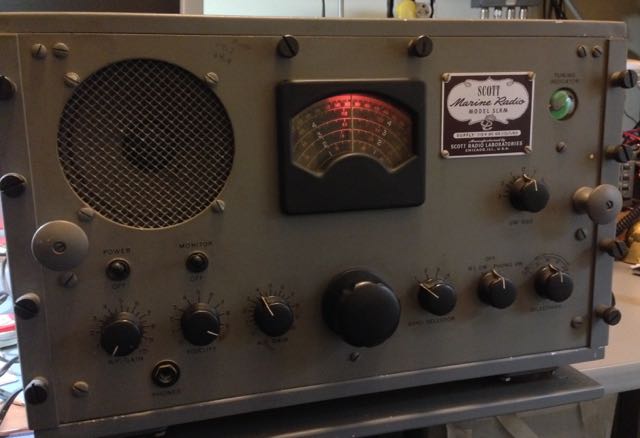 Back in 1967 my family moved to Australia and went there by freighter. Things didn't work out as planned and we returned on an old American freighter, the "African Moon".
I became friendly with the radio operator on that ship and he let me shortwave listen when he was off watch. The receiver was a "Scott" and appeared to be the same as yours. They also had a "Scott" receiver in the lounge that had a slide rule dial that was used for entertainment purposes. I was hooked. I wanted to be a radio operator.
Needless to say I didn't follow through on that dream and I suppose that's just as well seeing as how ROs are a thing of the past.
Take care and keep up the good work.
Vendel Boeree/ K2DSI
Thanks so much for sharing those memories, Vendel! I bet reception was nothing short of amazing while you were at sea. I'm guessing the slide rule model Scott you listened to in the lounge was the model SLR-F (click here for a photo).
Just the other day, my wife looked around my radio shack and asked what radio I would grab if the house were on fire. My answer was the Scott Marine SLR-M. It represents everything I love in WWII era receivers: built like a tank, great sensitivity, beautiful back-lit dial, built-in speaker, phono in, a magic eye and–since it was intended as a troop morale radio–beautiful room-filling audio.
Yep. Scottie's a keeper!