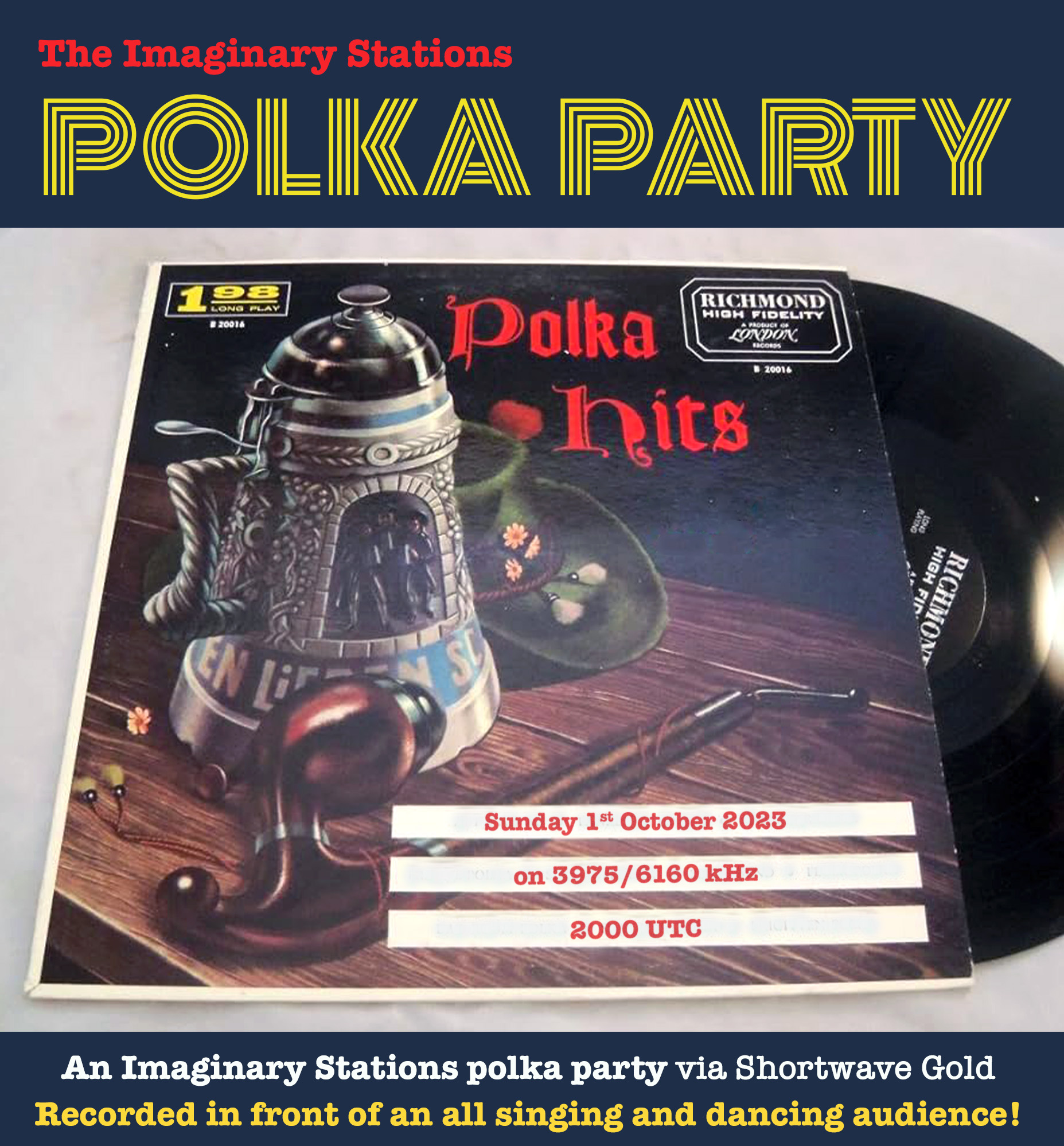 Hi all of the SWLing Post Community, FastRadioBurst 23 bringing you news of this week's Imaginary Stations broadcasts. On Sunday 1st October 2023 at 2000 hrs UTC on 3975 & 6160 kHz we have The Imaginary Stations Polka Party beamed to Europe via Shortwave Gold. Get the tankard out and get ready for one exciting polka party!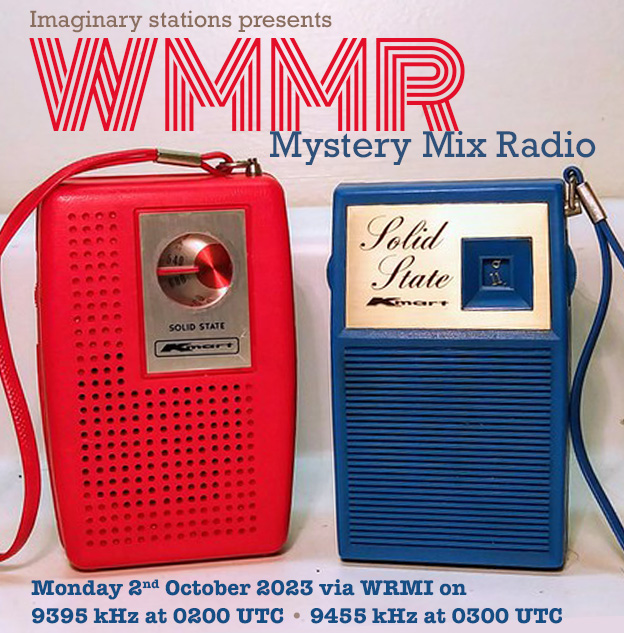 From this weekend the times they are a changing for Imaginary Stations on WRMI. No, you don't need to set your clocks to fall backwards just yet, but depending on where you have your listening post, you might want to grab some tea and biscuits for some later night listening.
The show will now go out on 0200 UTC Mondays on 9395 kHz and then repeated at 0300 UTC on 9455 kHz. That is four hours later than the time you all have become accustomed to, so translated into Eastern Time we will now be on at 10 pm Sunday evening. This is good news for all the night owls out there, and also good news for those on the West Coast where the show will air at 7 pm Sunday Evening.
The first show for the new times is the debut of WMMR – Mystery Mix Radio where DJ Frederick will be putting together a mix up show from his eclectic record collection, so expect an interesting selection.
For more information on the shows please email [email protected] and check out our old shows here.