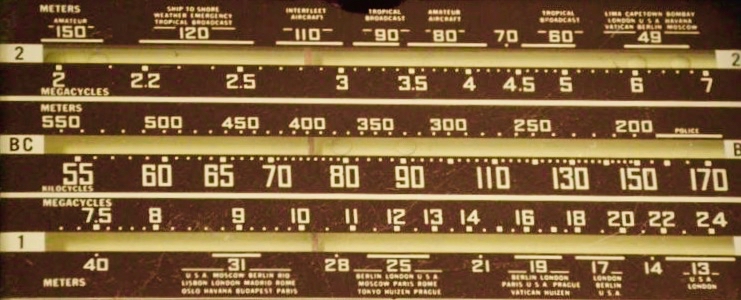 (Source: The Patriot Ledger)
WHAT IS IT?

Located off Hatherly Road, the Scituate Proving Grounds was used as an ammunition dump and a testing facility for artillery during World War I. During World War II, it served a different purpose, beaming radio broadcasts to occupied Europe as the transmitter site for shortwave station WRUL. The station's signal also had strong coverage in Africa, South America and at sea.

LAST WE HEARD

The station traces its origin back to the first shortwave radio license granted in the United States in 1926. In 1936, the station built its transmitters and antennas on the Scituate site, broadcasting university lectures, cultural and news programs from studios on Boston's Commonwealth Avenue. The call letters stood for World Radio University Listeners.

At the start of World War II, its broadcasts were credited with keeping more than 900 Norwegian ships from being captured by Nazi Germany. The station was used by the U.S. Government during the war, and broadcast the Voice of America service from 1947 to 1953. The station went through some ownership changes and in 1960 its studios moved to New York. The call letters were changed to WNYW in 1966, and the station was knocked off the air by a fire at the Scituate facility in 1967.

When it returned to the air, it was bought by Family Radio in 1973 and was one of only a handful of privately-owned shortwave stations in the United States. Family Radio gradually moved the transmitter site to Okeechobee, Florida. The Scituate transmitters were turned off in 1979.

WHAT'S HAPPENING NOW?

After being vacant for many years, the Hatherly Road property became the site of the Seaside at Scituate Condominiums. As for the station, WYFR went off the air in 2013. Its facilities were taken over by WRMI "Radio Miami," which is still on the air.