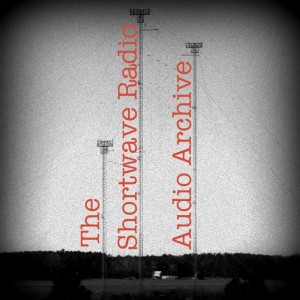 Alas! Lately, the sun has been playing tricks on those of us who enjoy the magic of radio wave propagation. Due to solar disruptions in the ionosphere, propagation has been fickle, albeit with a few good openings. And it's not likely to get any better or more predictable over the next couple of days.
If you're not hearing a lot on the bands, fear not: as history demonstrates, this solar interference will soon end, and conditions will again improve. But in the meantime, this is the perfect opportunity to listen to some of the hundreds of recordings in the Shortwave Radio Audio Archive.
Listening to the recordings and subscribing to the podcast is 100% free, and entirely void of any advertising. The fact is, I pay for this site out of my own pocket.  Not only does it serve as a historical record of radio, but it's for listeners like us to enjoy.  We already have over 600 podcast subscribers, and invite you to subscribe–as well as to contribute content in the form of your own radio recordings.
Great content, great contributors
Speaking of contributors, check out some of Dan Robinson's recent offerings to the archive; many of these are very rare recordings, and all date back to the 1970s:
Brilliant stuff! I hope you will spend some time listening to these great recordings on the archive, and perhaps even join the many contributors by submitting your own recordings, too. Enjoy!