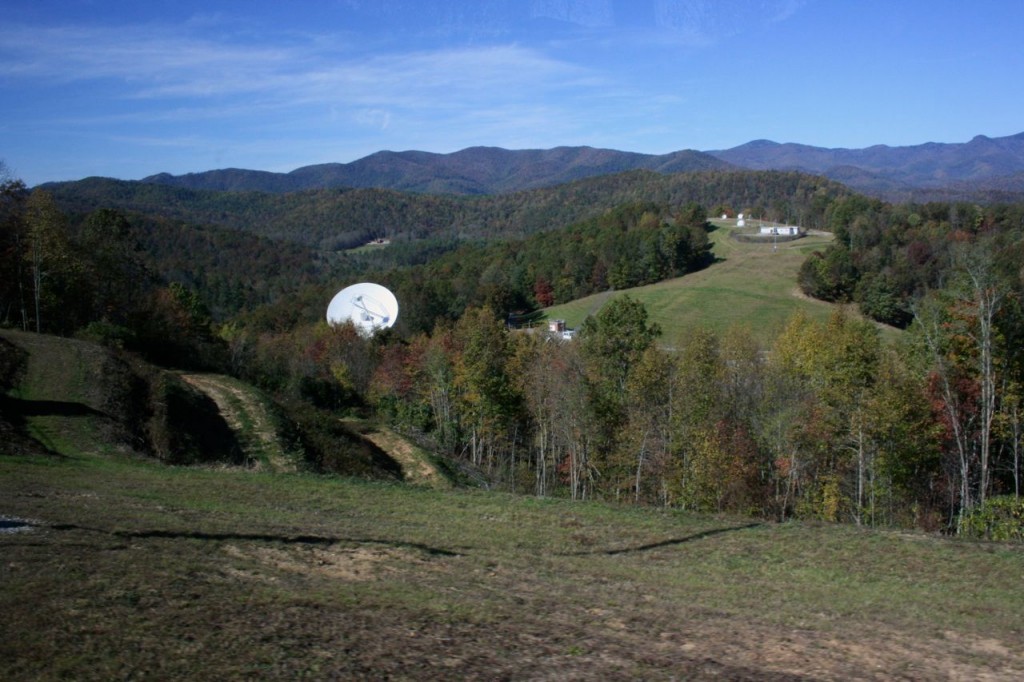 Yesterday evening, prior to my presentation at the Pisgah Astronomical Research Institute (PARI), I took the opportunity to do a little portable shortwave listening on the PARI campus.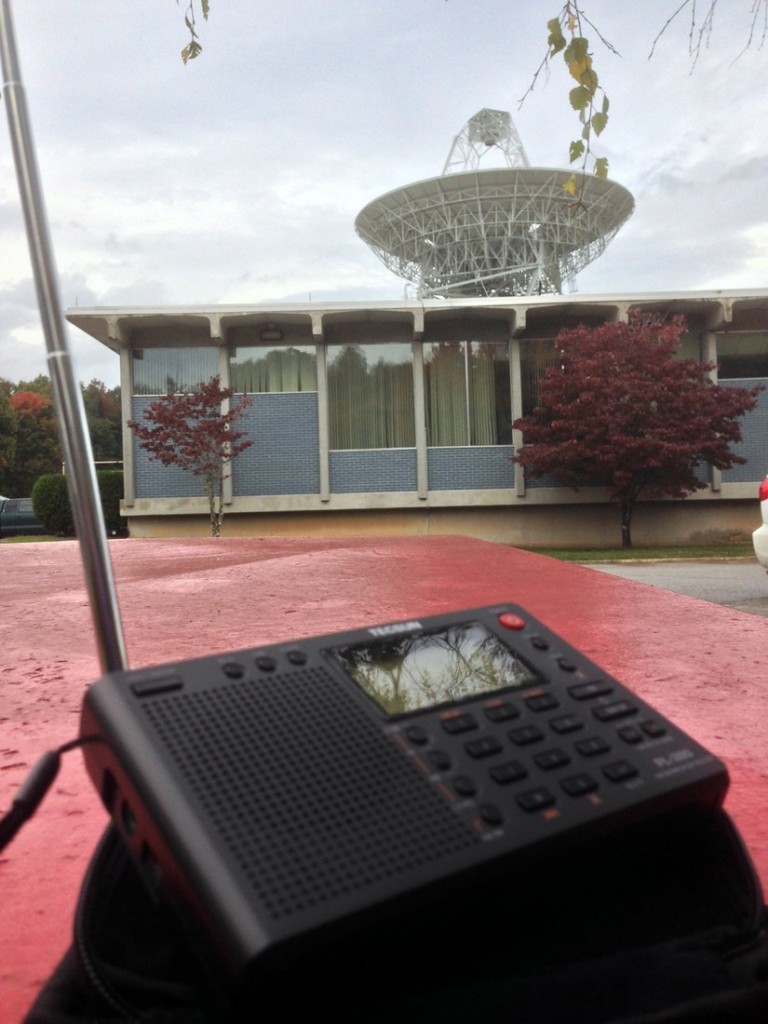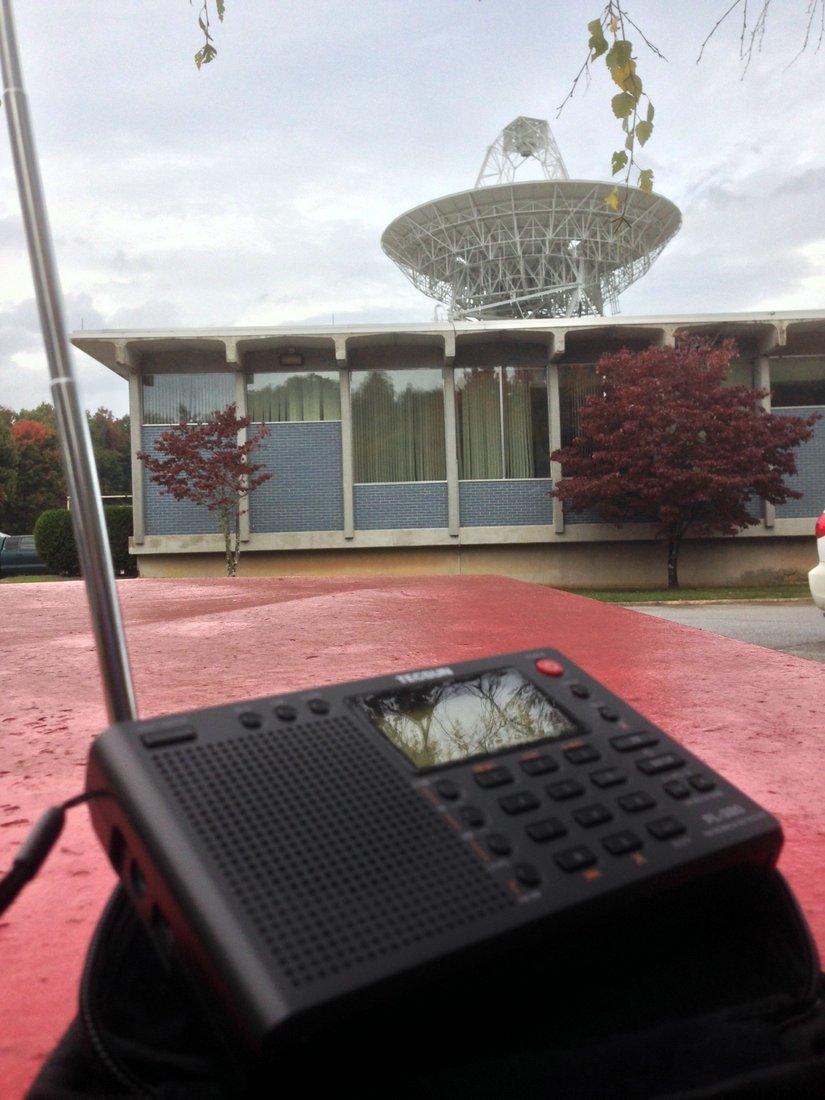 One of the great things about listening to shortwave, mediumwave or longwave at a radio astronomy site is the blissful absence of any radio noise. Radio astronomy requires seriously RF-quiet conditions, and all the better for SWLing, too. My little Tecsun PL-380 receiver easily detected most everything on the 31 meter band; All India Radio (and the Voice of Korea on the same frequency), for example, was as strong as a local station.
DX among the radio telescopes:  Sound fun–?
Next year, in October 2015, I might just organize a radio listening DXpedition at PARI. It would be a wonderful opportunity to DX in an RFI-free environment in the beautiful mountains of western North Carolina, on the 200+ acre campus of an active radio astronomy observatory and former NASA tracking station. (Really, how cool is that?!?)
PARI has agreed to handle all of the arrangements, and even provide some dorm rooms and camping space to the first registrants. There will be a fee for the event (to pay for the facilities and PARI staff time) but any profit would benefit PARI's science education mission. The fee would be based on the number of attendees and how many nights we operate–I'd aim for two nights, on a Friday and Saturday (October 9 & 10, 2015).
If you would be interested in a shortwave listening DXpedition at PARI in Rosman, North Carolina, USA, please contact me or comment below.  Click here to track the distance to PARI.
Note: the autumn foliage, for which the NC mountain region is famed, will be at or near its peak during the time of the DXpedition.
PS–Bonus: A dish in motion
As I departed the PARI site late Friday, an astronomer programmed the rotation of the East radio telescope, an awe-inspiring 26-meter parabolic antenna.  I snapped a couple of shots with my iPhone.  It was truly impressive, this massive radio telescope slowly turning to some distant star or galaxy to acquire new data.  See for yourself (for a sense of scale, see the fence at the base):