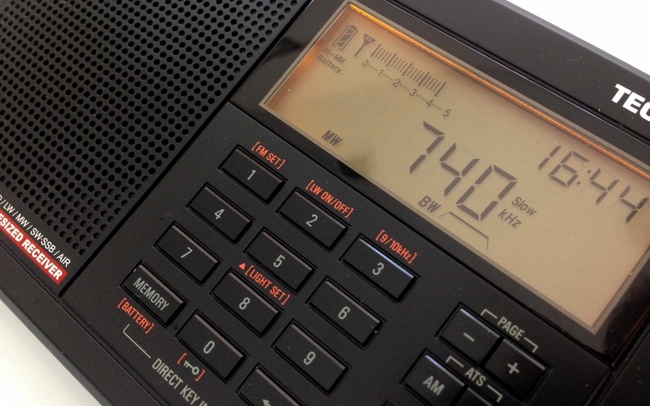 [Update: Please note that this survey has been closed, but the audio samples–labeled Radio A and Radio B–will remain to allow others the opportunity to make an evaluation prior to reading the PL-680 review.]
[Update 2: The PL-680 review and readers' survey results have now been posted! Check it out here.]
The results from the PL-680/PL-660 reader surveys (here and here) have been pouring in! As of this posting, well over 200 readers have participated by listening to and evaluating the two receiver comparison surveys. Thank you!
Yesterday evening, I spent time comparing the Tecsun PL-660 and PL-680 with medium wave reception in mind. I recorded dozens of samples and picked four broadcast recordings I felt best represented receiver performance. Note that this will be my final survey before I post the PL-680 review later this week.
If you're not familiar with these readers surveys, please read our first post, as it contains all of the vital info and disclaimers.
To participate in this survey, start by simply listening, then fill out the form that follows with your choice of "Best Radio" for each broadcast. All of these medium wave samples were recorded in the evening hours, which I believe is more indicative of receiver sensitivity, selectivity and AGC. Notice that I indicate distance to target station (as the crow flies).
---
Audio Samples
750 AM – WSB Atlanta, Georgia, USA (171 mi/275 km)
740 AM – CFZM Toronto, Canada (580 mi/933 km)
940 AM – WMAC Macon, Georgia, USA (204 mi/328 km)
700 AM – WLW Cincinnati, OH, USA (271 mi/436 km)
---
Submit your response
Click here to use our response form to vote on your favorites, or simply use the form embedded below:
I'll leave all PL-660/PL-680 comparison surveys open for evaluation until I publish the Tecsun PL-680 review.