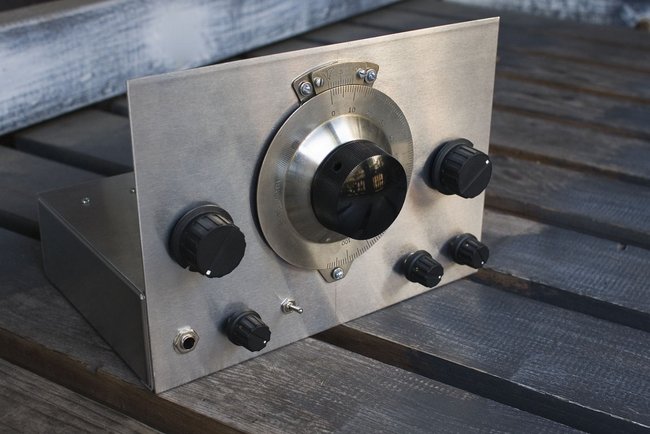 SWLing Post reader, Dave Richards (AA7EE), made a short video of his regen receiver "Sproutie" tuned to the Shortwave Shindig Friday evening.
Dave writes:
"I was quite pleased with the fidelity. Of course, the skirts on a regen are quite broad, even though the nose of the selectivity curve is fairly narrow.  The signal was a bit lower in level and noisier at the beginning of the show but by the time it got to this segment, it was a nice strong signal. Sorry – no S-meter here, so that is the best I can do!"
Dave, thanks for sharing this video! Sproutie did a brilliant job tuning in a program from across the continent. I'm also most impressed with Sproutie's audio. Amazing!
Readers, click here to read a previous post about Dave's home brew regen receiver, "Sproutie." Also, be sure to bookmark Dave's blog by clicking here.