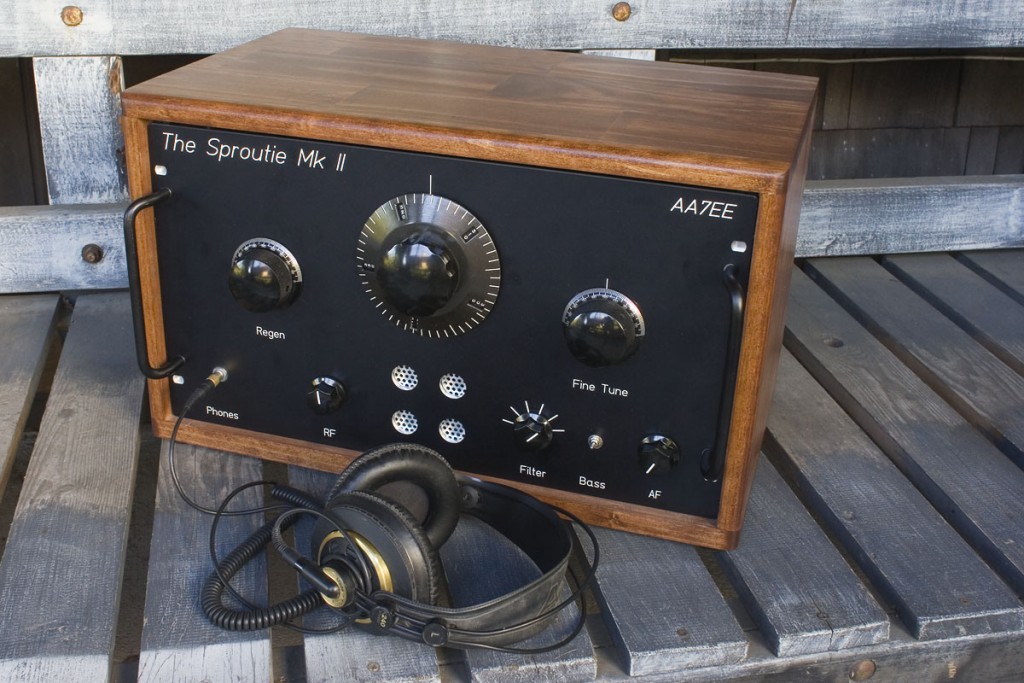 My talented pal, Dave Richards, has built yet another home-brew regenerative receiver––which he dubs the Sproutie MK II––and wow, it's a thing of beauty.
Dave tells me has been working on this receiver for many months, and upon viewing the following photos of it, it's clear to see why he took his sweet time. As in his original Sproutie, a vintage HRO dial has taken pride of place as the centerpiece of his rig; it looks stunning.
But the Sproutie MK II is not only painstakingly-crafted on the outside; like Shaker furnishings, wrought for the eyes of God both outwardly and within, the interior of Dave's receiver is equally well-crafted.
Okay, maybe that's a little over the top…but if you doubt me, just join me in admiration of this board: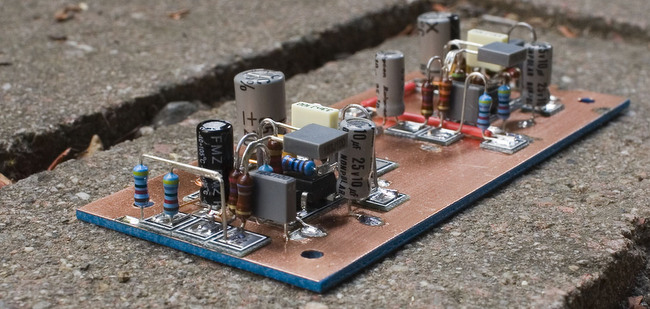 As for performance?  Of course, with such a clean interior, the Sproutie II performs like a champ.  Dave posted a few videos showing how his new receiver commands the airwaves and aptly handles AM, SSB, and CW.
That's an amazing piece of kit you've created there, Dave!  Hats off to your incredible craftsmanship.
Check out Sproutie II on Dave's blog, where you can read a full account of how he designed and built this gorgeous regen receiver.