Today is Memorial Day, and I'm feeling humbly grateful to all of those who paid the ultimate sacrifice for their country. Since I've been reading a lot of WWII history lately, I've also been playing a lot of WWII-era music here in my sanctuary to all things radio.
Few songs sum up the yearning sentiment of World War II better than Vera Lynn's 1942 rendition of "The White Cliffs of Dover." It's an iconic song, one that helped British soldiers see beyond the war while mourning its painful toll. It was written in 1941 when England was taking heavy casualties, just before American allies joined the effort.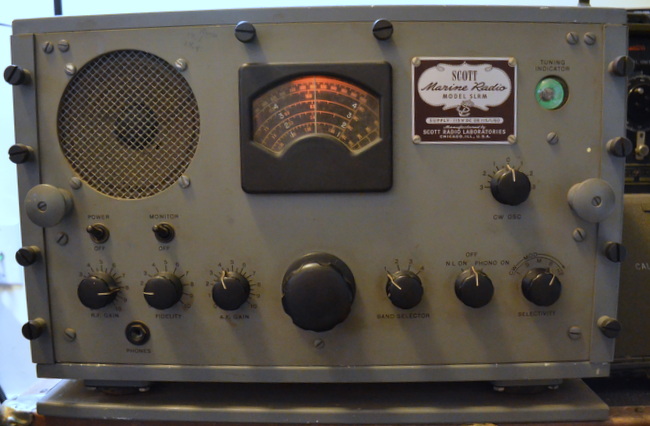 This morning, seeking something with a little authenticity, I played "The White Cliffs of Dover" though my SStran AM transmitter, and listened to it through "Scottie," my WWII-era Scott Marine radio (above). I made this recording by placing my Zoom H2N recorder directly in front of the Scott's built-in monitor speaker.
So here you go: a little radio tribute to all of those who fell–on both sides–of that infamous second world war.
And thanks to all who serve and have served in the name of "peace ever after."
Click here to download the recording as an MP3, or simply listen below: