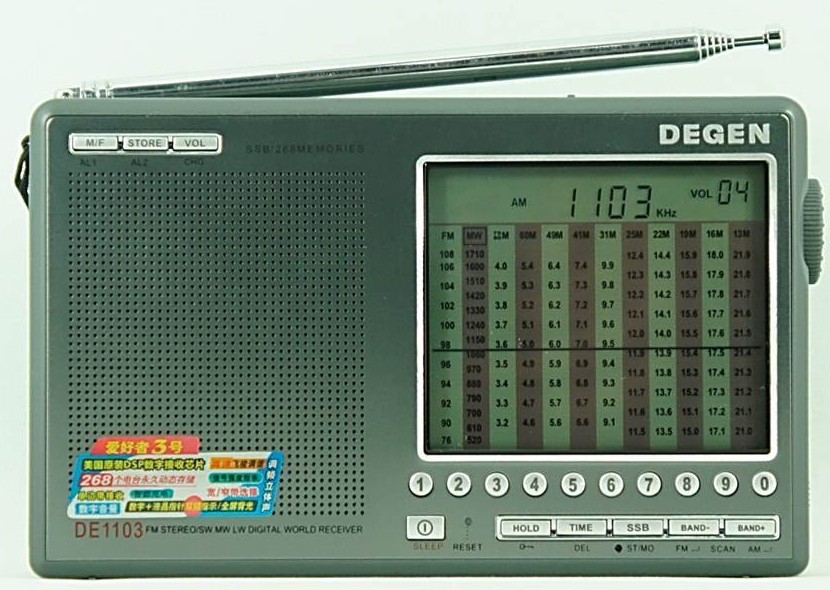 [Click here to read our update to this post.]
SWLing Post reader, Dan, recently sent me this link to the Degen DE1103 on AliBexxpress: http://m.aliexpress.com/item/32521065066.html
The vendor notes a "USA DSP chip" in this unit.
The Degen DE1103 has been around for many years; a testament to its popularity. I'm pretty sure it never had DSP receiver components, though.
I told Dan that this was most likely an error of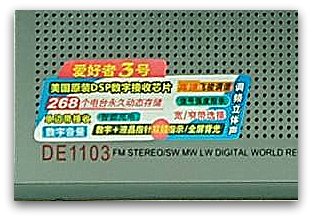 the Aliexpress web marketing person.
Today, Dan sent me another link, this time to an eBay listing with the title:
"DEGEN DE1103 DSP FM/LW/SW/MW Stereo Dual Conversion Digital World Band Radio"
I took a close look at the photos and noticed that "DSP" is featured on one of the front panel stickers.
Could it be that the DE1103 has been re-designed with a DSP chip? Can anyone confirm?