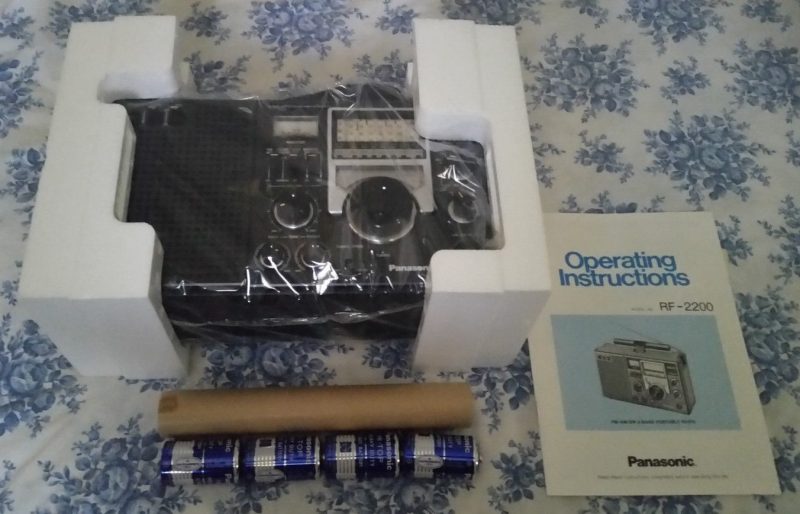 Many thanks to SWLing Post contributor,  Jeff McMahon, who writes:
There might be a bidding war on this "possibly never used" with box Panasonic RF-2200.
Last night, when Jeff sent this link, the price was still under $300–it's now over $400.  I suspect this listing might achieve top dollar.
It's certainly saying something that this RF-2200 even includes the original four Panasonic D cells in the supplied cardboard tube! (I wonder what their voltage would be after all of these years?).
For what it's worth, the RF-2200 is the best mediumwave/AM receiver I've ever used. They're widely available on eBay and one in decent condition will typically fetch $200-300 US. Money well-spent if you want a benchmark portable with amazing audio fidelity.