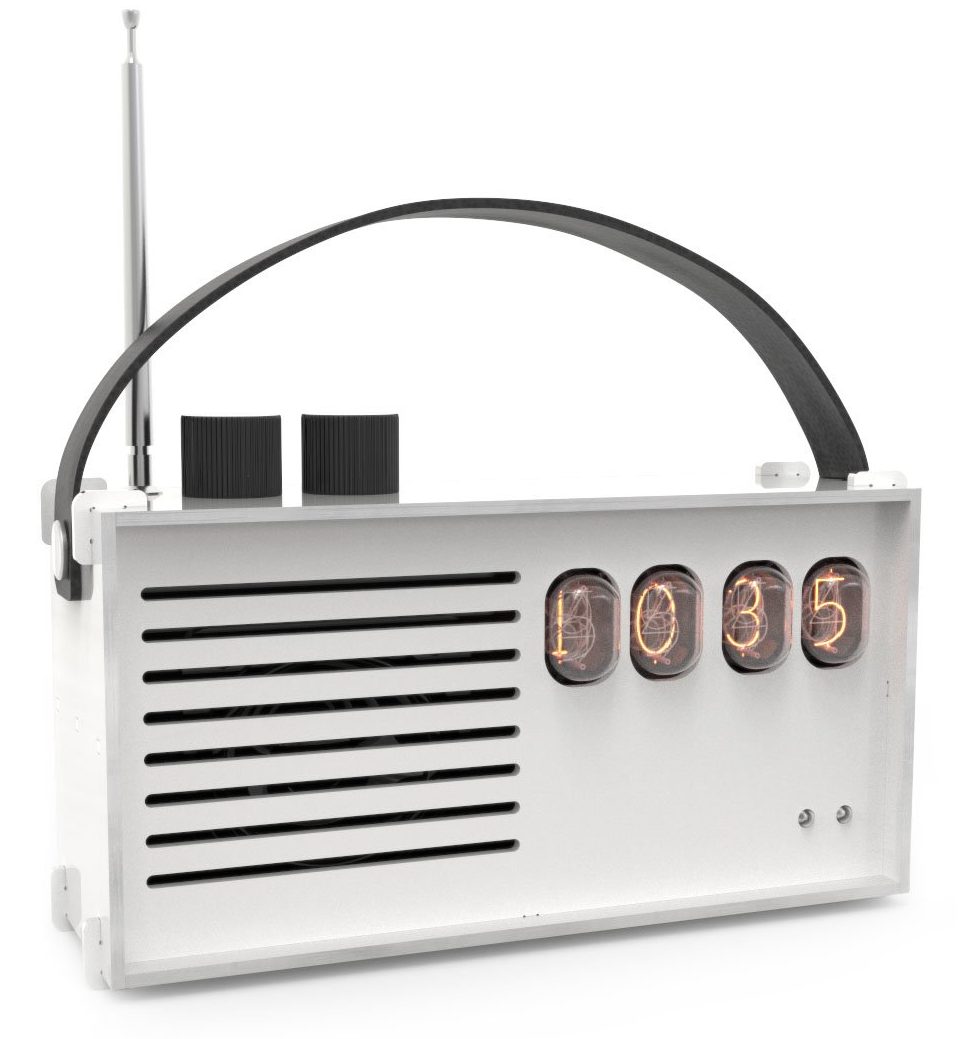 Many thanks to SWLing Post contributor, Jeff McMahon, who shares a link to a Nixie Tube radio kit via the retailer Shop Simo. We've no clue how well the radio might perform, but it covers AM/FM, can play from an SD card and is, of course, Bluetooth as well. The radio requires no soldering–instead, it appears to be a modular snap-together kit. Here's the manufacturer's description: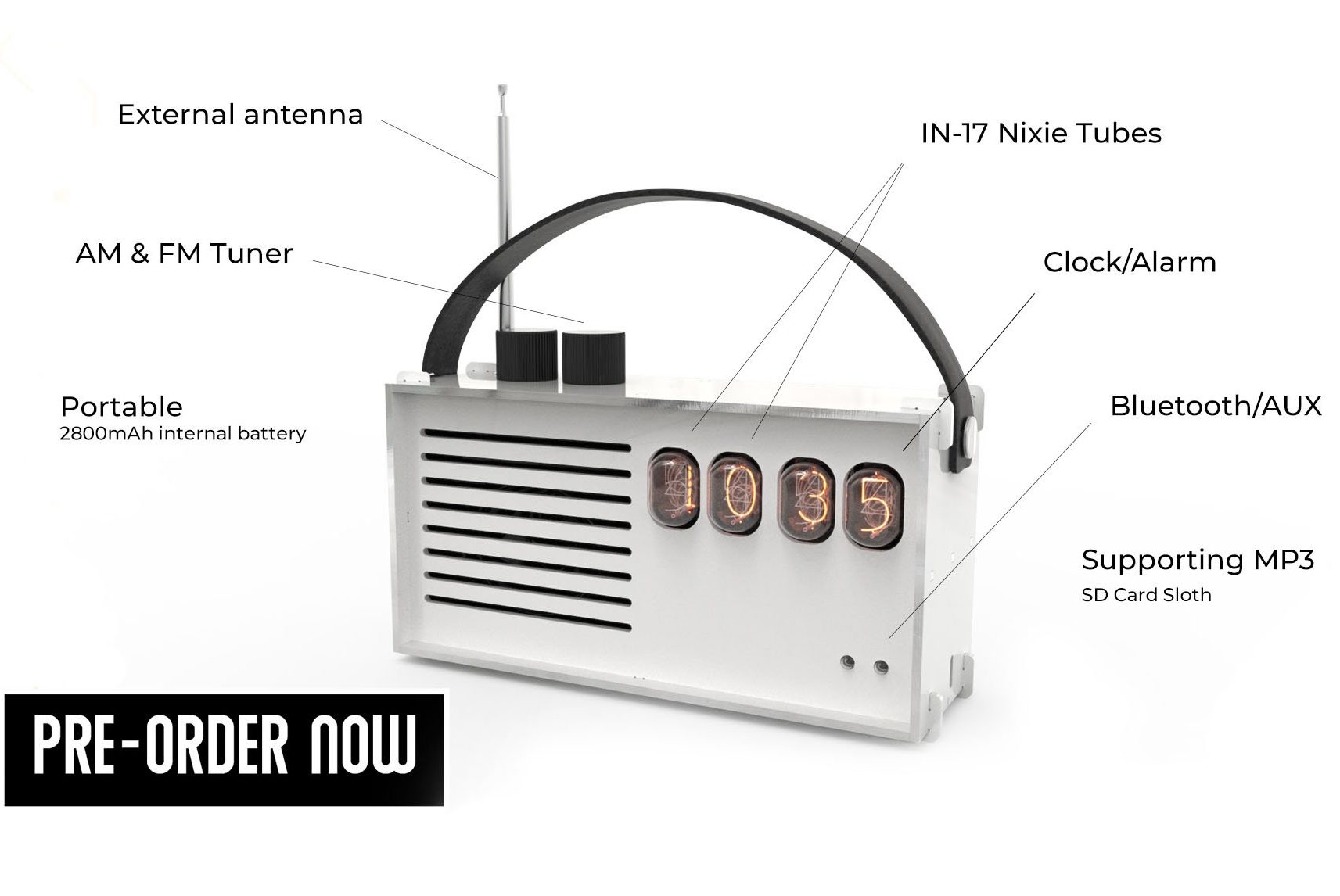 Noyce Joyce introduces a new generation of electronic kits.
The whole kit is made of printed circuit boards (PCBs).
With a simple snap-fit connection, you get a fully functional product. In this case a battery-powered radio/Bluetooth speaker.
Our radio is [truly] unique thanks to the used miniature IN-17 nixie tubes.
These nixies stopped production 50 years ago.
For this reason, this product will be available only be in limited quantities of maximum few hundred pieces.
Right now you can buy the first 100 pieces in advance for half price.
These pieces will be delivered at the end of July.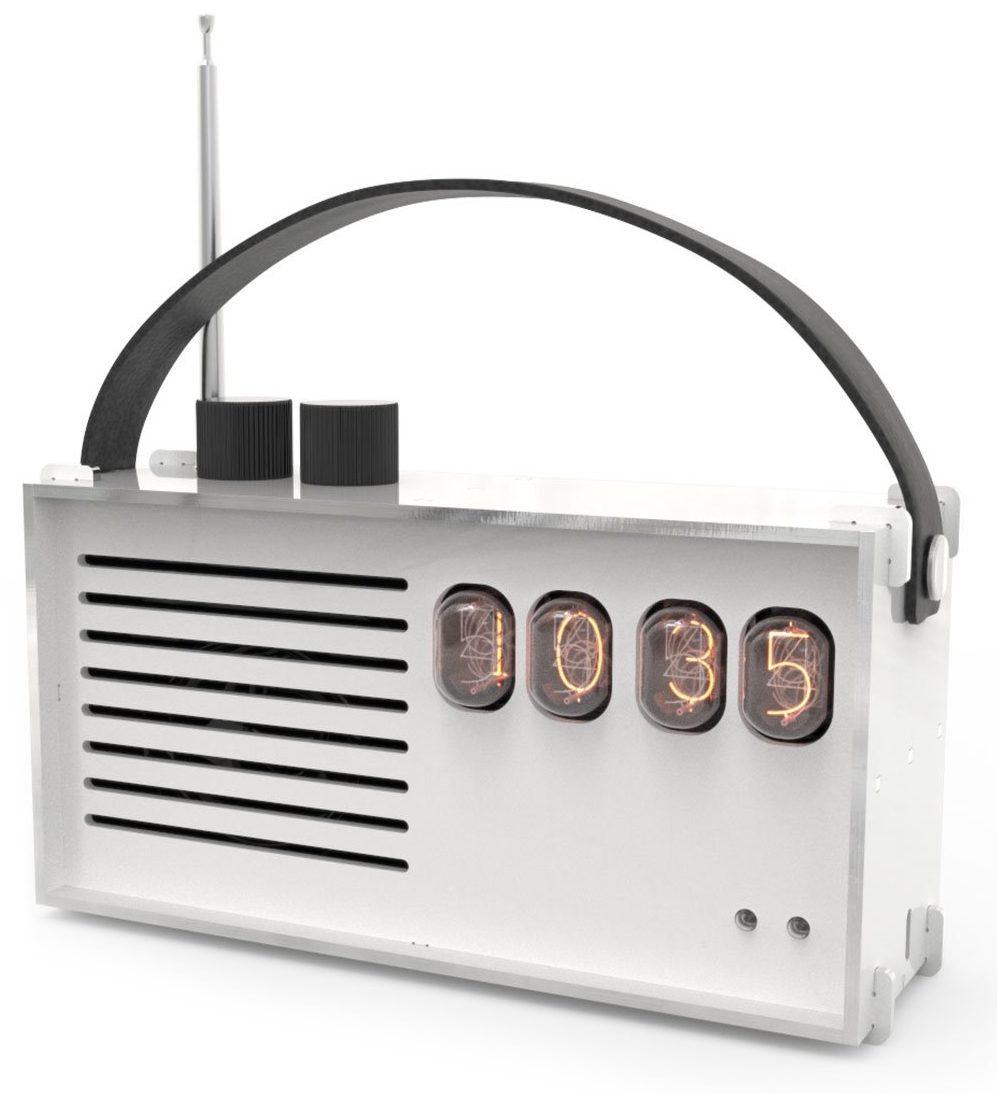 Of course, you wouldn't buy this radio for the performance–you'd but it for the Nixie tubes!
Thanks for the tip, Jeff!
Post readers: Please let me know if you purchase one of these! I'd love a guest post about the built and your thoughts about its functionality.