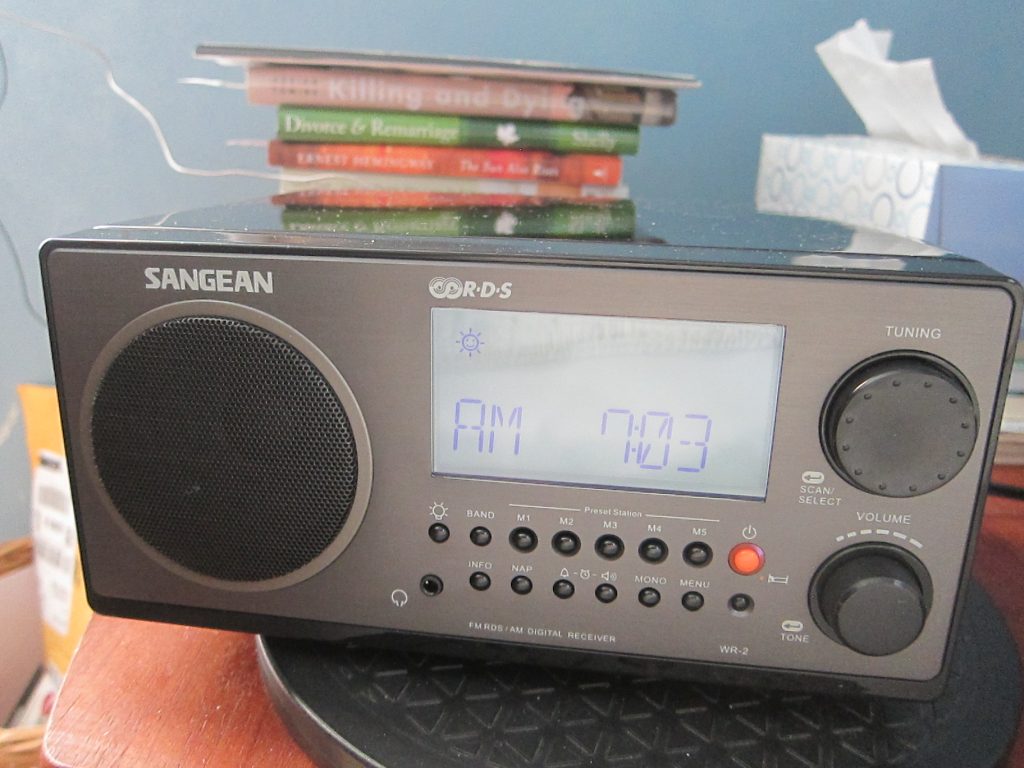 Many thanks to SWLing Post contributor, Jeff McMahon, who writes:
I wanted you to know that my Sangean WR-2 keeps perfect time when I don't play the radio, but when I do play the radio I lose 25 minutes; the clock is 25 minutes slow in other words. I've read other complaints from Sangean owners, including from those who own the Sangean HDR-18. Some say it has something to do with RDS. Have you heard of this problem? It's annoying because I have to reset my clock every morning.
Wow–an otherwise excellent radio that prominently features a clock should never have this problem. This problem essentially renders the clock useless.  I'm not sure what would cause this unless it's incorrectly pulling time data from the RDS function?
Post readers: Have you noticed this fault in the WR-2, WR-18 or other similar models? Please comment.