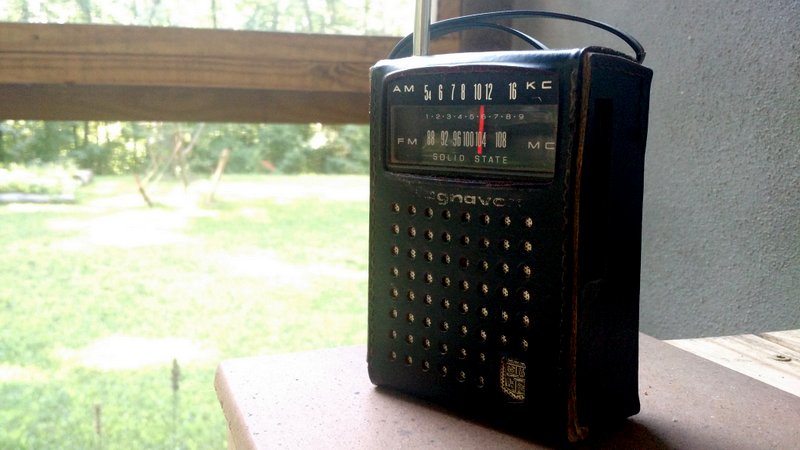 I've always had an affinity for pocket transistor radios.
My first one was an AM-only model: a Realistic Model 23-464. It was about the only new pocket radio I could afford–and purchase locally–when I was a kid.
It was surprisingly sensitive on the AM broadcast band, but the dial was a far cry from accurate. At some point, I either gave this radio to someone or lost it. Last year, I happened upon one on eBay and purchased it for $9 shipped. Its plastic body shows signs of wear, but it works and reminds me of my childhood.
Another pocket AM/FM radio that brings back a flood of memories is the Magnovox 1R 1203. It belonged to my dear grandpa, who also shared and conveyed a love of radio. When I was a kid, we would sit around on his front porch on hot summer days and listen to local AM stations on this little radio, cicadas whirring in the background.
I still have his Magnavox–it sits here in my radio room and brings back memories every time I look at or listen to it.
Am I a nostalgic fellow? You bet!
Anyone else have memories associated with pocket radios? Please feel free to comment and share!