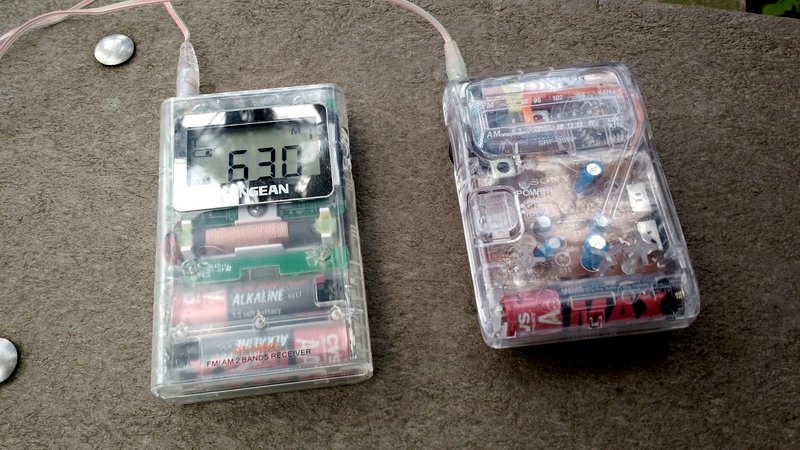 It's been one hundred nine hours since I started the Sangean DT-160CL versus Sony SRF-39FP battery endurance test and both radio are still hanging in there!
Not knowing which radio will check out first, I've been taking them with me everywhere and have been careful to keep their settings identical the whole time.
Last night, I even prepared my Zoom H2N digital recorder to monitor both radios simultaneously. Having passed 100 hours of operating on the same set of batteries, I was certain one would call it quits last night.
Not so.
There was one noticeable change this morning: the Sangean DT-160CL's battery indicator now shows a depleted cell.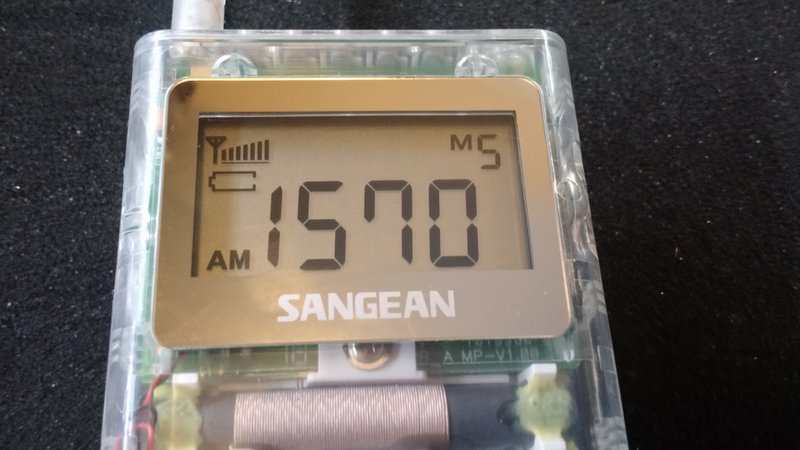 It's still operating, though–no noticeable difference in volume and reception.
The end must certainly be near! Indeed, it's hard to believe I started this endurance test last Wednesday!
I'm very interested to see which pocket radio will go first.
Field time
Yesterday, I spent the better part of the afternoon at Mt. Mitchell State Park. Of course, I brought the DT-160CL and SRF-39FP along.
Mt. Mitchell is the highest point east of the Mississippi river. It's a great place to play radio.
At one point, I tuned both radios to WAIZ 630 kHz: a 1,000 watt AM station about 95 miles east of the park. It's one of my benchmark daytime stations from Mt. Mitchell.
Though most DT-160 reviewers have given the receiver low marks for AM performance, I found that the DT-160CL did a better job locking onto WAIZ than the venerable SRF-39FP.
Perhaps this is due to the fact that both radios, at that point, were operating on low voltage? Or perhaps the CL version of the DT-160 series has better AGC characteristics and sensitivity?
I doubt the latter assumption, but once the endurance test is complete, I'll put the 160CL through the paces.
Follow this review thread by bookmarking the following tag: Sangean DT-160CL v Sony SRF-39FP.