[Update: This contest is over, but you can read all of our radio memories on this Christmas Eve post.]
It's the winter holiday season here in North America, typically a great time to slip into the shack, sip some warm mulled cider/eggnog/coffee, and explore the world via the shortwaves, mediumwaves, and longwaves. Truly an experience of comfort and joy.
Fred Osterman at Universal Radio contacted me recently and offered to support a little contest to celebrate the holiday season–with a little gift!
The contest
We've put together a simple contest; both a US and international winner will be chosen at random. All you have to do is share the following with us using the contest entry form below:
Do you have any special holiday memories that involve…well, radio? Perhaps you remember a seasonal broadcast, received a special radio as a gift, or otherwise enjoyed the holidays through radio? Please share your story!
Of course, this contest encompasses any holiday–Christmas, Chanukah, Kwanzaa, Ramadan, Easter, or any other religious or secular holiday in which a particular radio memory played a part.
We'll select a number of these memories and share them in a post here, just to put us all in the holiday spirit.
The Prize
Universal is offering a handy Grundig Edition Eton Mini to our US winner and another to our international winner!  Merry, merry!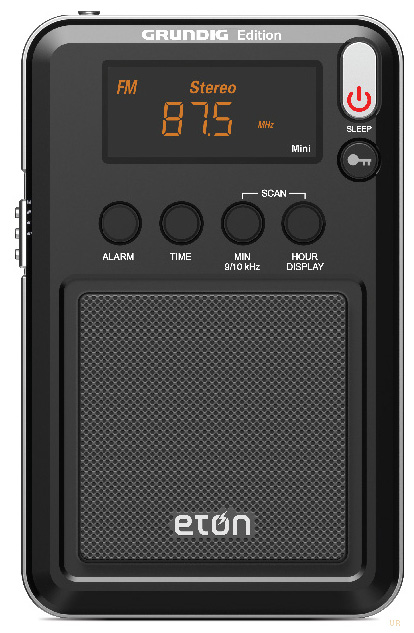 How to enter
Simply fill out the form below (or by clicking this link), and share your story. Please only enter this contest if you're willing to share your story with others.
This will be a short contest:  all entries must be received by 00:00 UTC on Sunday, December 18, 2016.
We'll announce the winners, picked at random, on Monday December 19th, 2016, and the holiday prizes will be shipped the same week.
We look forward to your holiday stories!
A special thanks to Universal Radio for sponsoring this holiday contest!