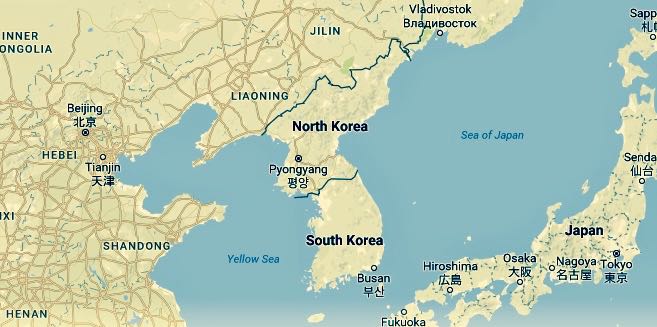 Many thanks to SWLing Post contributor, Chris Kadlec, who has kindly (and upon my request) shared this interesting audio survey of Korean jammers and propaganda stations.
This is the final 45 minutes of my 3-hour – exactly 3 hours – broadcast of East Asia AM radio (skywave as heard from Seoul, frequency by frequency).
Click here to download or play in a new window.
This includes jammers and propaganda stations on TV, FM, AM, and SW, though the AM band is covered in the first 2 hours. Some stations covered include Voice of the People, Echo of Hope, Jayuui Sori, Jayu FM, and Korean Central Television, as well as a look at the sounds of more than 30 Korean jammers one frequency at a time.

At the end of this month, the first 2 hrs. 15 min. will be released with a 60+ page guide, broadcast transcript with all song titles from the broadcast, and station map and all audio will be posted in a (somewhat) visible location. This project has taken 14 months to complete, so I truly hope you'll take the time to become educated on the radio wars on the Korean peninsula. And if you're too busy now, this part will be included in the full broadcast coming soon, so do not fret!
This is fascinating, Chris.  Thank you for taking the time to share this with us–I imagine you've put in a number of days recording, editing, and narrating this fine spectrum survey. I'm also certain our community member, Mark Fahey, will love this (if he hasn't already discovered your work)!
Please keep us updated on your project!