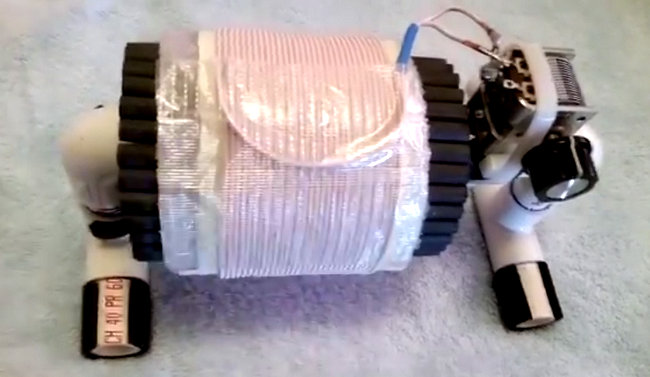 Many thanks to SWLing Post contributor, Gary DeBock (N7EKX), who shares this video and notes the following on YouTube:
This is the new 3.5 inch (89mm) "Baby FSL" antenna, designed to provide a powerful DXing gain boost for Ultralight radios (or any other portables) despite its very small size. It has 32 Russian surplus 140mm x 8mm ferrite rods and 31 turns of 1162/46 Litz wire. In the demonstration video it provides a daytime DX gain boost for 750-KXTG (Tigard, Oregon, 50 kW at 160 miles) from inaudible up to about S7 on the Eton Traveler III Ultralight radio.
Click here to view on YouTube.
Gary is certainly a first-rate DXer and an ambassador of our radio hobby. Gary shows us here that, with a little ingenuity, we can take a $50 radio and turn it into something exceptional! Homebrewing at its best.  Thank you, Gary!
Also, I had never considered that a high-gain FSL antenna would require very precise placement of the receiver for proper inductive coupling. It makes sense, though. This loop is tuned for razor-sharp precision!
Some day, when I have a little free time, I'm going to build one of Gary's FSL designs.