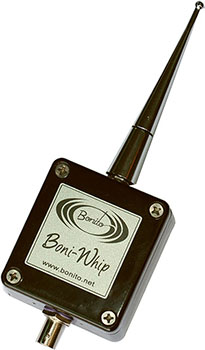 If you've been considering either the Bonito Boni-Whip or MegaLoop NTI ML200, you might check out these second-hand units at Universal Radio:

While browsing Universal's used list this morning, I noticed the two Bonito antennas. Both are listed in "good" condition and Universal Radio backs their used equipment with a 60 day limited warranty. The Boni-Whip price is $119.95 and the Mega-Loop $285.95.
SWLing Post contributor, Clint Gouveia, has been most impressed with the Boni-Whip–check out this recent review with videos.
I was mighty tempted to purchase this used Boni-Whip, but I've been so busy on the road lately, I haven't even had an opportunity to put Steve Yothment's homebrewed mini-whip antenna on the air and I've had it since early March!
The Megaloop ML200 is a very portable magnetic loop antenna.  I've used one on a couple of occasions and really appreciated the noise rejection. It's much easier to pack than a loop with a rigid antenna element.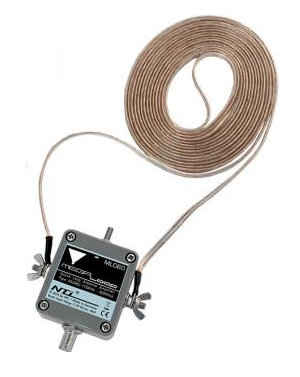 $295.95 is a great price for the ML200 which typically sells for 369 EUR via Bonito in Germany.