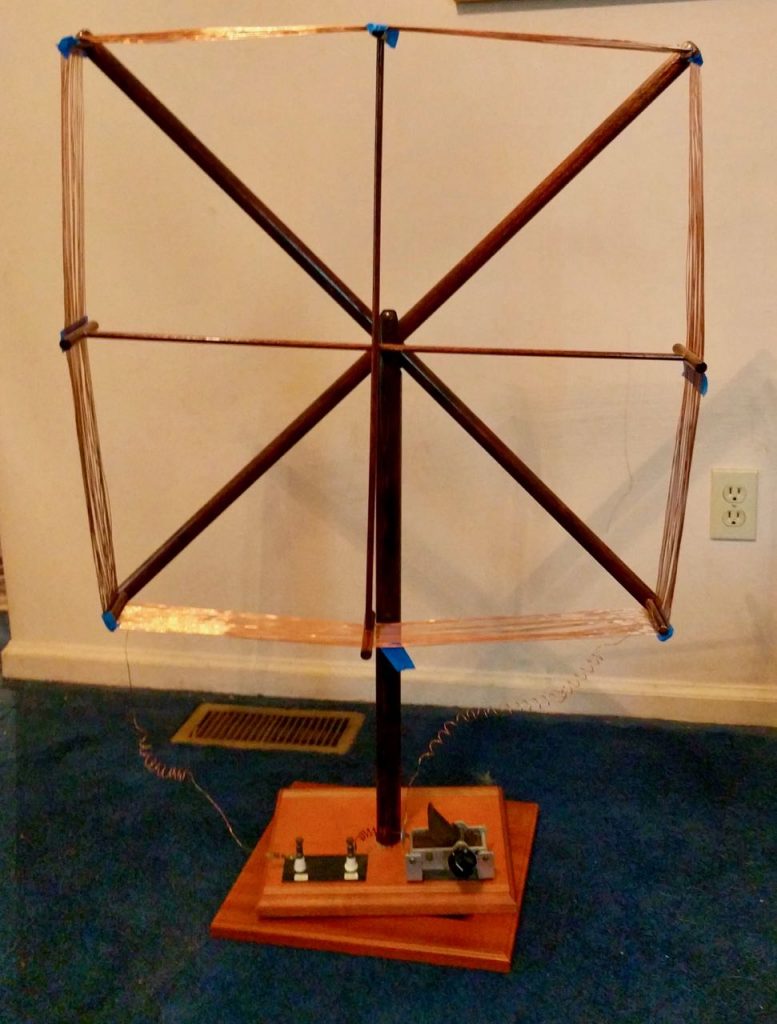 Many thanks to SWLing Post contributor, Bill Hemphill (WD9EQD) who shares the following:
I went to the Warminster Amateur Radio Club (WARC) hamfest [yesterday] in Bucks County, PA. For some time, I have been thinking about making a loop antenna for AM DXing. It was my lucky day. When I walked to the inside tables, on the very first table was this homemade loop antenna gentleman was selling from an estate.

I snatched it up for $40.

Attached are some photos of it. It's 25" by 25", with a swivel base. There are 23 turns of wire and I have no idea what size the capacitor is. I did some preliminary tests and it tunes from 280 kHz to 880 kHz. So it's the covers the high half of the long wave band and the low half of the AM band.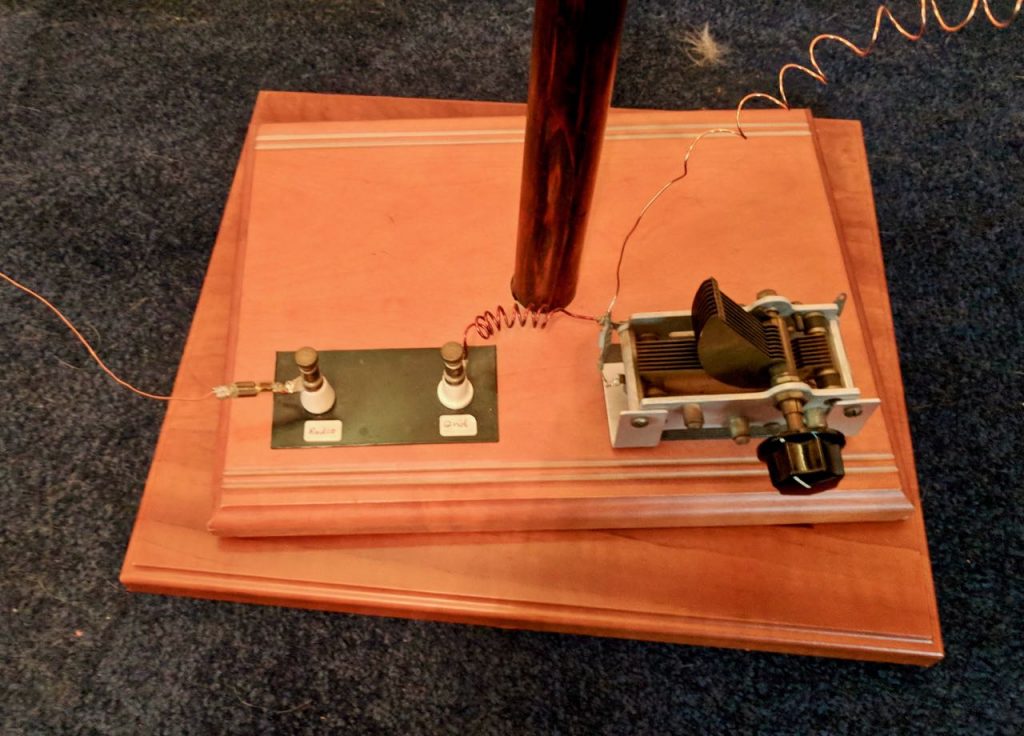 It's very well made and I fugue I can modify it to cover the entire AM band.

[…]I hooked the SDRplay RSP2 to it and was getting good signals of major stations all the way to 15 mHz.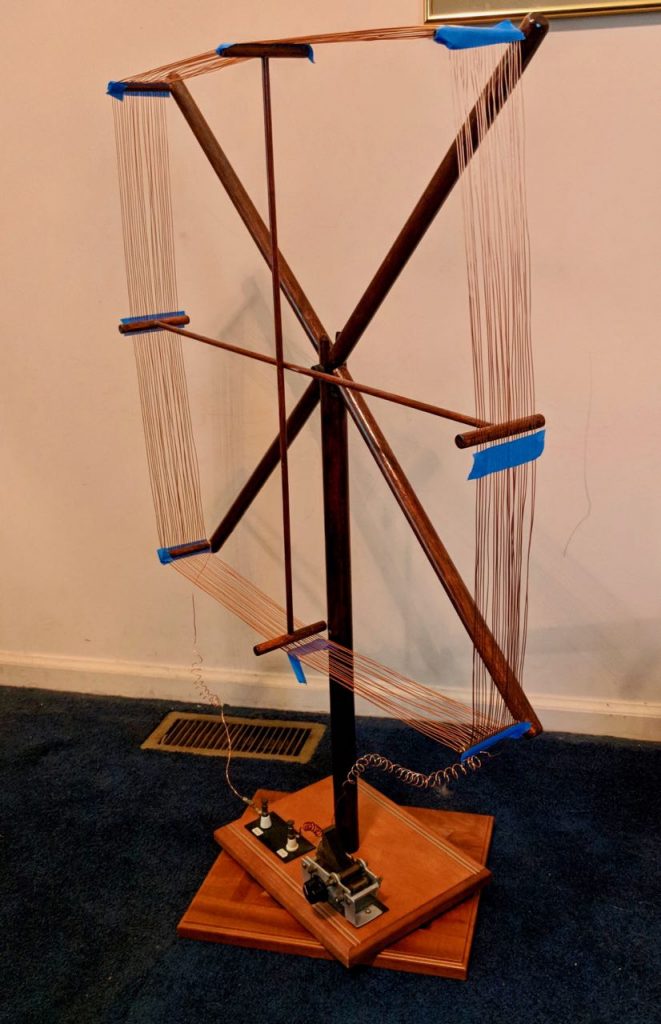 That's with it sitting on my dining room table. Of course the capacitor wouldn't peak the signals.

So it was a great day at the hamfest!
Indeed that was a great find, Bill!  Someone spent a decent amount of time building that furniture-grade loop support. Indeed, it's very reminiscent of 1920s-30s mediumwave loops!
What I love about your loop (and that of Thomas Cholakov) is that one can see how simple these antennas actually are to build. The only complicated bit is the support, but even that's simple if you use the shield of a heavy coax or flexible copper tubing.
Thanks for sharing and enjoy logging DX with your new-to-you loop!