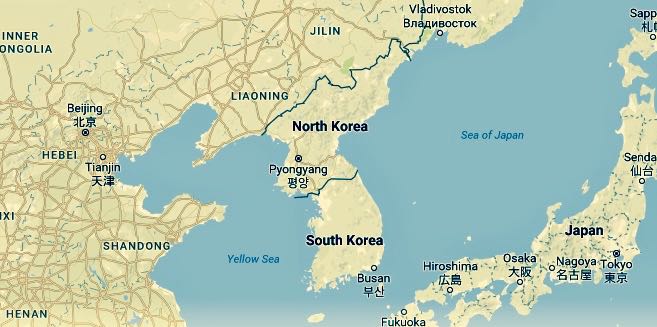 Many thanks to SWLing Post contributor, DanH, who writes:
I put up a couple of videos on my "Willow Slough DX" YouTube channel nine hours ago that may rate at least an Arte Johnson (Laugh-in) "verrry interestink". These are two videos of the North Korean shortwave station Voice of Korea operating with their new time zone and on their new schedule.

These are the two most recent videos of SW station receptions that I have posted during the last couple of days.

[The first video] is the VOK shortwave sign-on recorded at the newly scheduled time of 04:00, May 5, 2018 UTC on 15180 kHz. Distance: 5600 miles. Receiver: Sangean ATS-909X. Antenna: suburban 83m horizontal loop. Receiver location: Davis, California, USA. North Korea has changed its time zone to match UTC +9 which is used by South Korea. I was accustomed to tuning in Voice of Korea at 38 minutes past the scheduled hour for the English language news. Now I tune in at 8 minutes past the same hour. VOK broadcasts that were scheduled for 04:30 UTC now begin at 04:00 UTC. At the time I write this VOK shortwave programs listed on Short-Wave.info still show the old times:
Click here to view on YouTube.
[The second video] is the VOK shortwave newscast at the new time of 04:08, May 5, 2018 UTC on 15180 kHz. Some interference is heard half way through the clip:
Click here to view on YouTube.
Thanks for sharing this, Dan!  It never crossed my mind that VOK would change their international broadcast time based on the fact they shifted their country's time zone. From a North Korean perspective, though, I suppose this makes sense. Thanks for the tip!
Click here to check out other recordings on Dan's YouTube Channel.