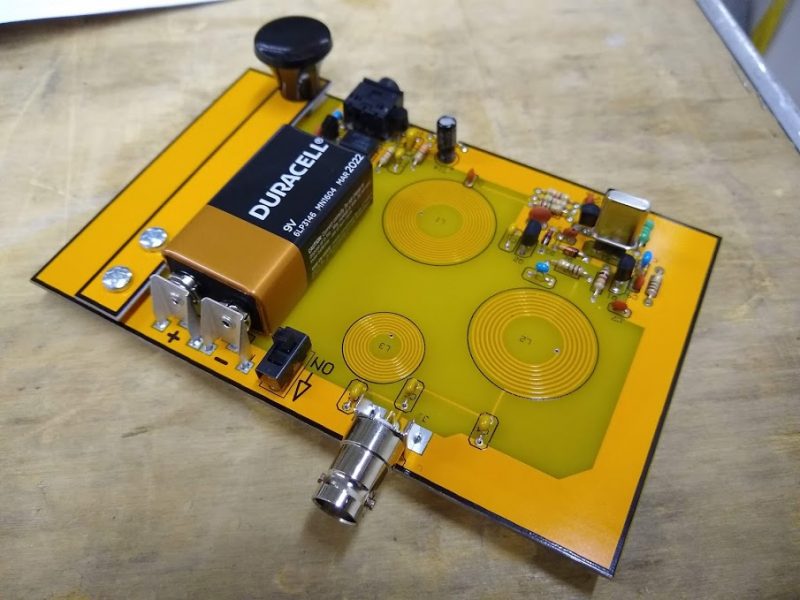 As I mentioned in a previous post, I'm currently at the Circle of HOPE (Hackers On Planet Earth) convention in New York City.
Yesterday morning, I grabbed some breakfast and a cup of coffee then headed to the Hardware Hacking Village–a space in the Hotel Pennsylvania with over 50 soldering stations–sat down and started to build the Cricket QRP transceiver.
I've always found that kit building and soldering calms my nerves and since my presentation was later that day, it was just what the doctor ordered.
I opened up the kit at 9:00 am and started working.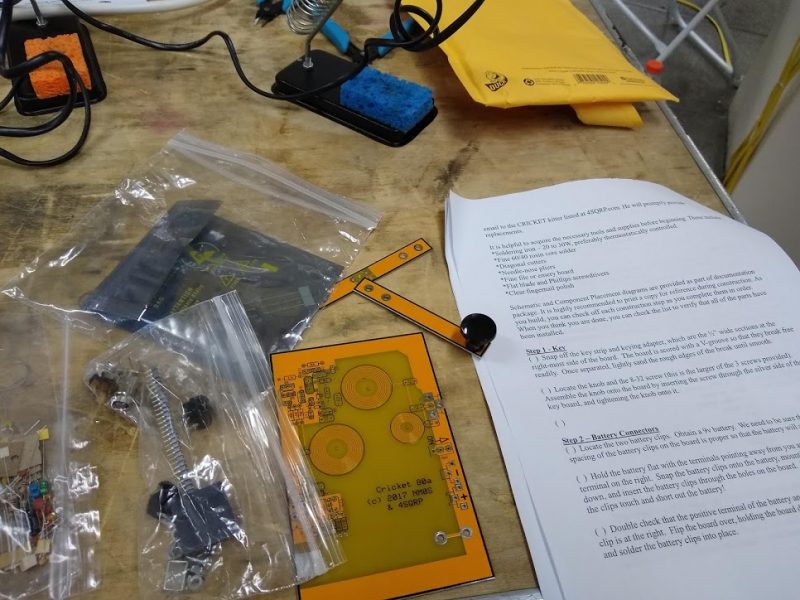 All of the components were accounted for and the instructions were clear and easy to follow.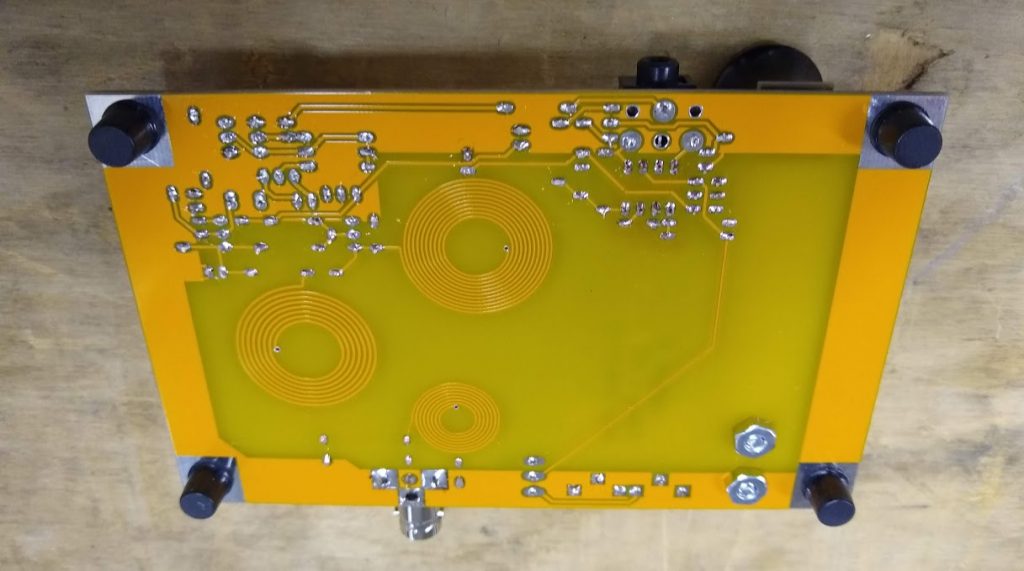 Although I didn't need extra help I did have the extraordinary luxury of having the kit's designer, my buddy David Cripe (NM0S), sitting across the table from me at one point.
The Cricket was incredibly easy to build, taking only about one hour or less start to finish.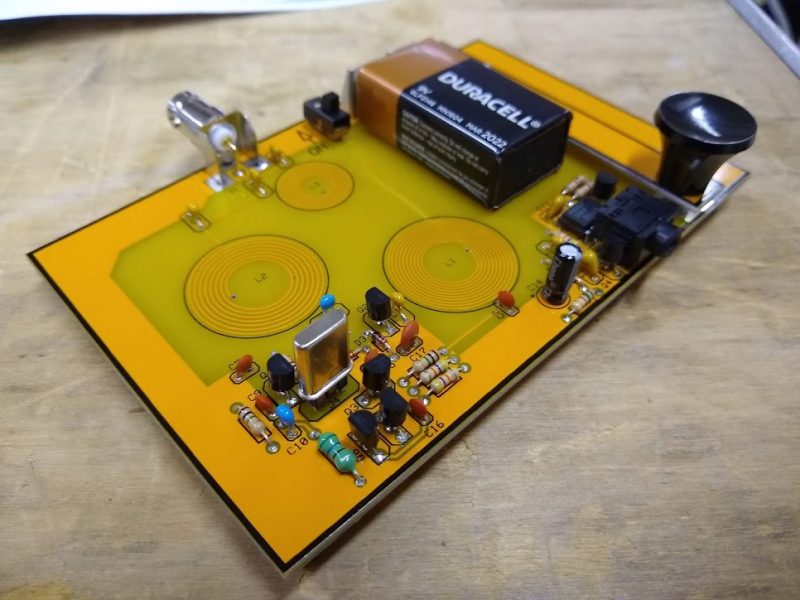 The cool thing about this transceiver is that there are no coils to wind (they're traced into the board) and by breaking off a pre-scored length of the circuit board, you can build an on-board hand key.
I had it on the air by 10:30 at the special event station W2H.
Unfortunately, the blowtorch AM broadcaster on the Empire State Building (ahem…next door!) overloaded the Cricket in no small way. I was, however, able to confirm output power, audio and that the receiver was functioning.
Most impressed!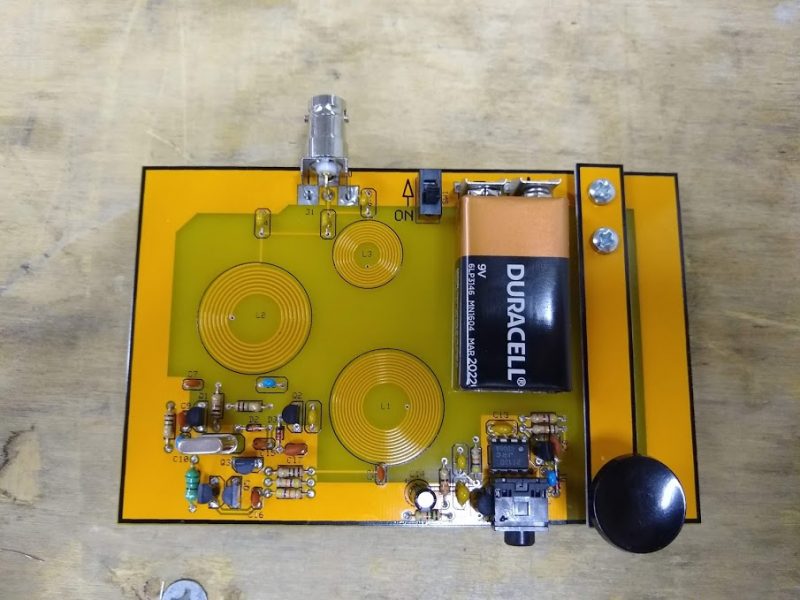 Incidentally, Dave tells me he has a limit number of the Cricket kits available on his eBay store for about $37 US shipped, if you're interested.
Click here to view the Cricket on eBay.
As for HOPE? It has far exceeded my expectations.
I'm looking forward to Chris Fallen's presentation about HAARP later today, followed by David Cripe's EMP presentation (who I will introduce).