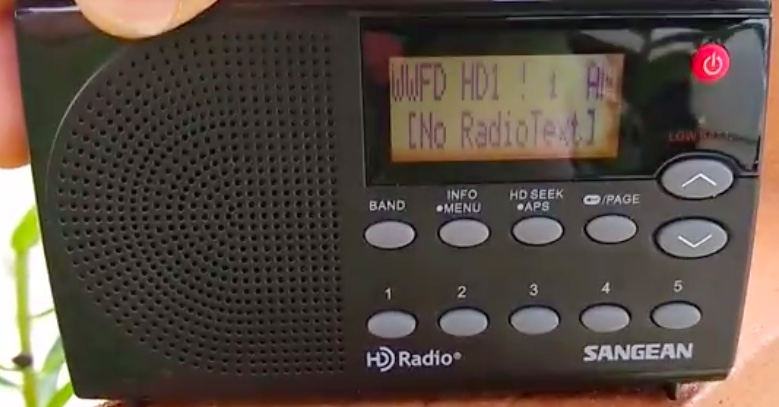 (Source: InsideRadio via Ulis K3LU)
All-Digital AM Grabs Automakers' Interest.

The fate of AM radio in the car dashboard may pass through Frederick, MD. That's where the latest experiment on an all-digital AM signal is taking place, on Hubbard Radio's adult alternative "The Gamut" WWFD (820). The project, in conjunction with digital radio developer Xperi and the National Association of Broadcasters' PILOT program, is already generating interest from carmakers in the U.S and around the world.

The Federal Communications Commission in July approved a proposal to allow WWFD to turn off its analog signal for the next year while remaining an all-digital operation. The aim is to use the real-world environment to conduct experiments designed to improve the all-digital AM service.

WWFD has 4,300-watts day (non-directional) and 430-watts night (directional) and the company proposes to operate with roughly the same output when it goes digital-only, 24-hours a day. Dave Kolesar, Hubbard's senior engineer overseeing the project, said it's an ideal station to use for a test case since it's non-directional by day and directional at night.[…]

The switch has already been flipped and Xperi senior manager of broadcast technologies Mike Raide said preliminary results are encouraging. "We haven't had any problems with OEM receivers," he said, noting he drove 70 miles from the transmitter site and still picked up WWFD without any problem. In fact, one DX listener in the Pittsburgh area, roughly 300 miles away, said they were able to hear the station during the daytime. "That's a testament to how robust all-digital is," Raide said.[…]

"At a time when we're all hearing rumors about car manufacturers cutting AM from their factory offerings, something like this could come along and show the auto manufacturers that AM still matters and AM has a digital solution as well," Kolesar said.[…]
Click here to view the full article at InsideRadio.
In August, I received a strong lock on WWFD in neighboring West Virginia via my car's built-in HD receiver. The next day, I made this short video of my reception on the Sangean HDR-14 (read review here) in neighboring Germantown, Maryland:
I found that WWFD covered the DC metro area quite well.
Post readers: Do you believe, as this article implies, that AM HD could revitalize the band?