I'm generally not a fan of slip-cover cases (or pouches) that are included with many portable radios. I like to have a little extra padding around radios, but I don't like bulky cases either. My preference is to carry accessories separately and keep the case as small as possible while still offering some protection.
With that in mind, others may be interested in my choice of non-original cases for the Sangean ATS-909X and XHDATA D-808 receivers.
The Evecase brand of sleeve for the Apple iPad Mini 4 makes a close fitting case for the ATS-909X. After a day or two in this sleeve, the radio stretches the fabric a little and the result is a fit "like a glove".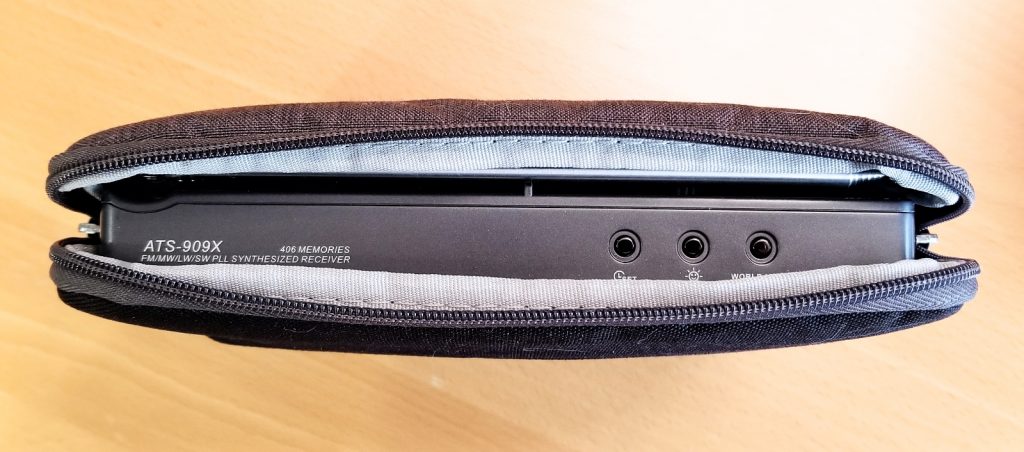 The Evecase sleeve leaves NO room for anything else, except perhaps a pair of earbuds loosely coiled on top of the radio before zipping the case shut. Protection of the ATS-909X is very good though, better than the stock Sangean slip case.
For the XHDATA D-808, I discovered that a model of the popular "Pelican" line of hard cases is an absolutely perfect fit. Model 1040 (Micro Case series) is the one to get, especially if you want the extreme protection this padded, hard-sided case provides. It'll be right at home among your camping gear for instance, and if it happens to take a tumble from your backpack or car's trunk, no problem!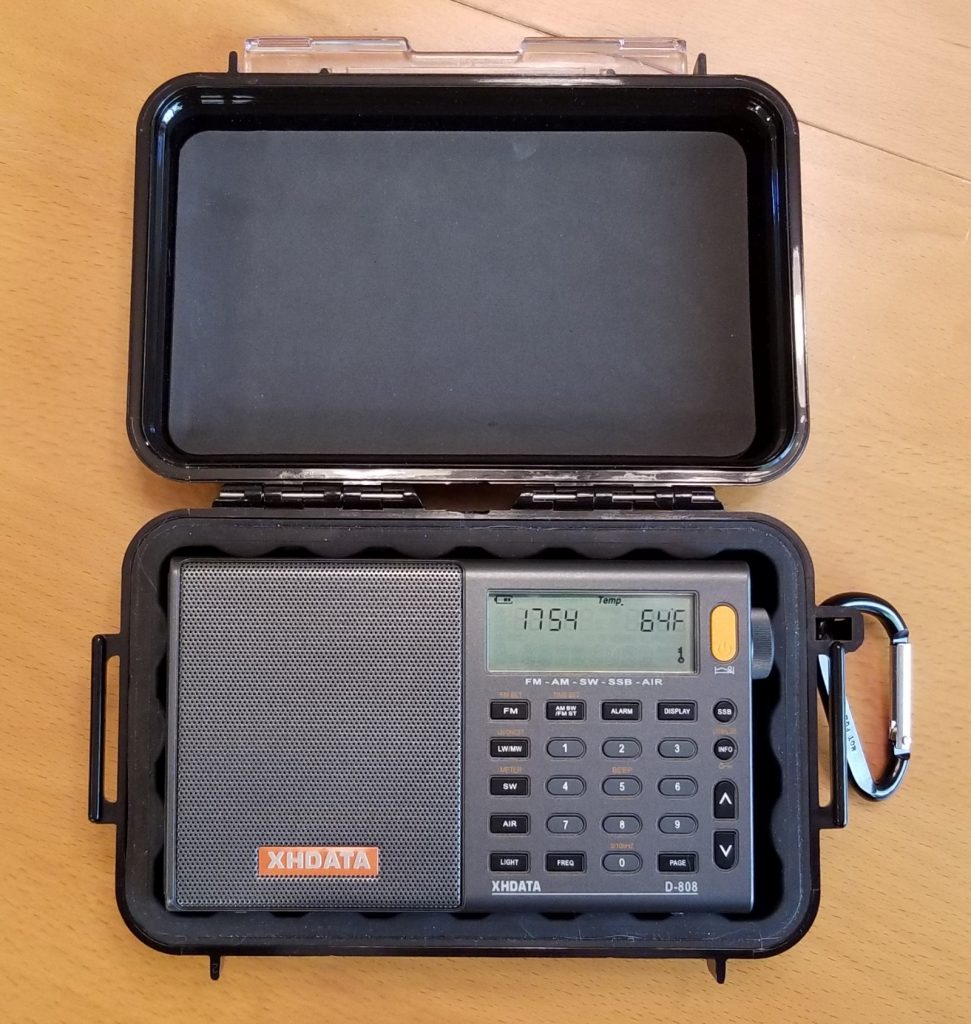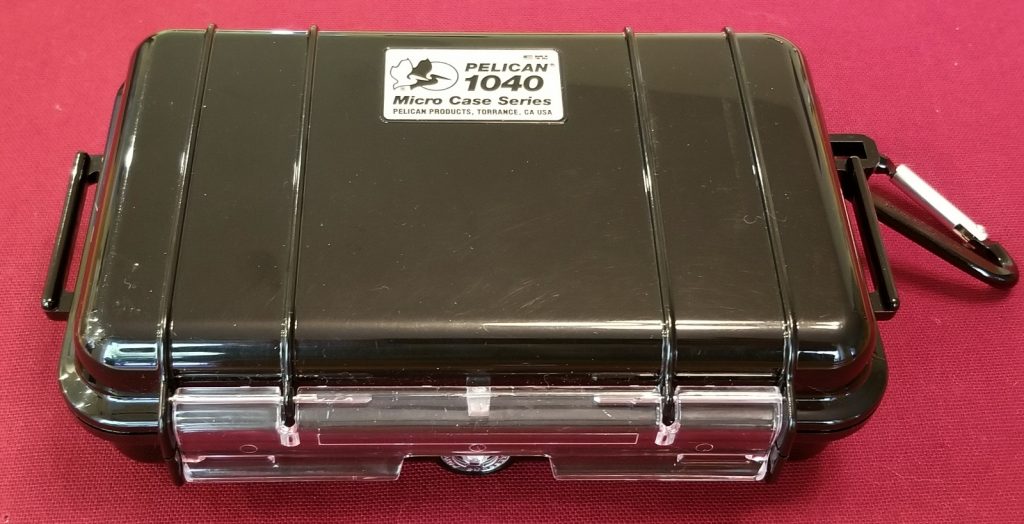 It's important to note that the solid color 1040 cases like mine have a sheet of thin protective foam in the lid, in addition to the molded padding in the bottom half. The clear lid versions of the 1040 case do not have this extra padding.
Let the description and photos of these two case solutions inspire you to consider other ideas for protecting your radio gear! A lot of possibilities exist, considering the wide array of protection available for tablets, laptops, GPS, hard drives, and so on. Many of these can be repurposed for portable receivers.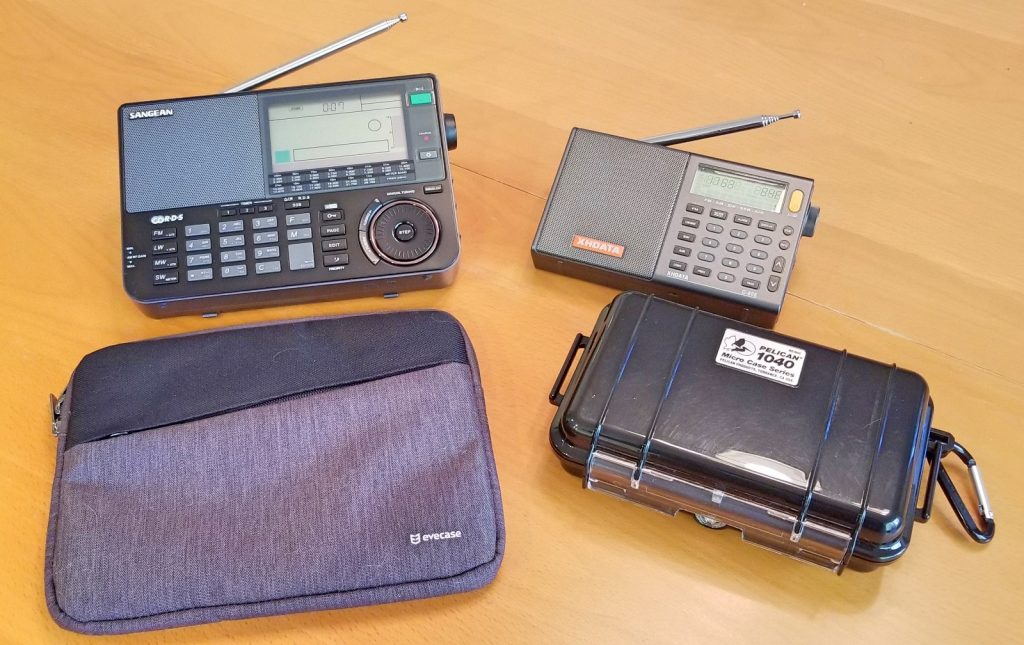 Guy Atkins is a Sr. Graphic Designer for T-Mobile and lives near Seattle, Washington.  He's a regular contributor to the SWLing Post.