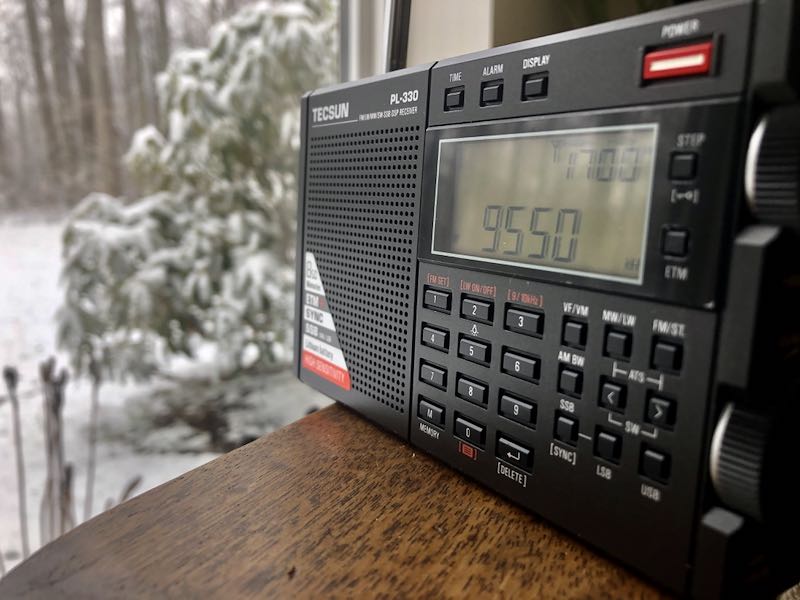 Tuesday evening, I picked up a package from Anon-Co with the new export version of the Tecsun PL-330 inside. Anon-Co sent this unit to me for evaluation at no charge to me. Anon-Co will start shipping the PL-330 next week and the price will be $59.99.
By request, I took a few photos of the PL-330 as I unpacked it. This should give you an idea about how the radio is packed and what is included in the Anon-Co package:
The Anon-Co PL-330 package includes:
Tecsun PL-330 receiver
an English owner's manual
a brown synthetic velveteen carry pouch
MicroUSB charging cable
earphones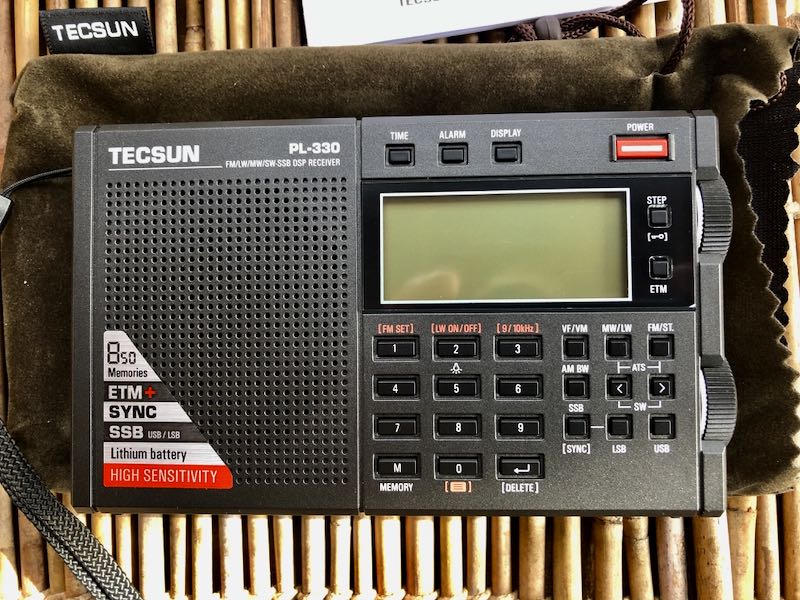 My first thought? It looks like a mini PL-990!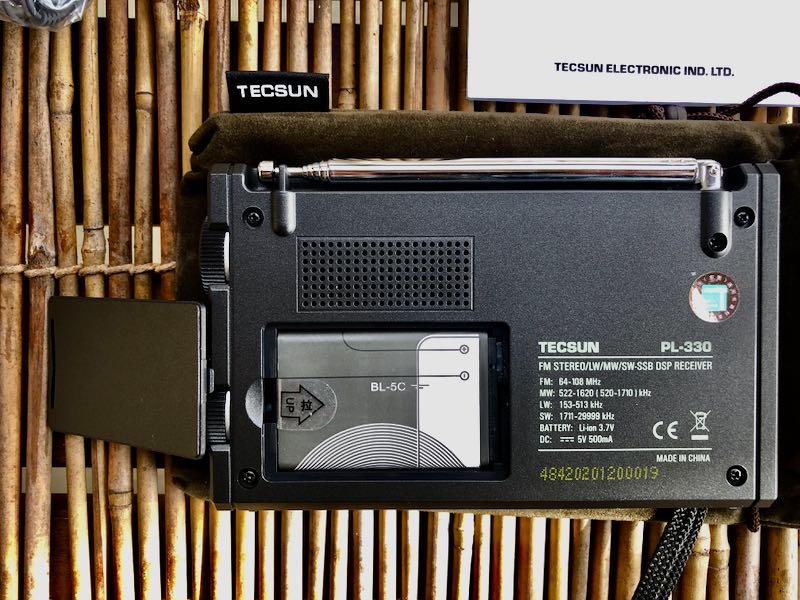 The PL-330 is powered by one BL-5C battery pack. To meet shipping regulations, the BL-5C is not pre-installed–you'll need to do that yourself.
Note that the PL-330 lacks a fold-out back stand. That is unfortunate
On the air
Unfortunately, I've had no proper time to evaluate the PL-330 (comparisons) yet as this is an incredibly busy week for me.
I did, however, listen to the PL-330 as I worked outside all day Wednesday. Sadly, there was a lot of news to follow here in the States that day.
I was able to receive all of my benchmark local and regional AM and FM stations with no problem. For day-to-day broadcast listening, it seems to be a solid portable.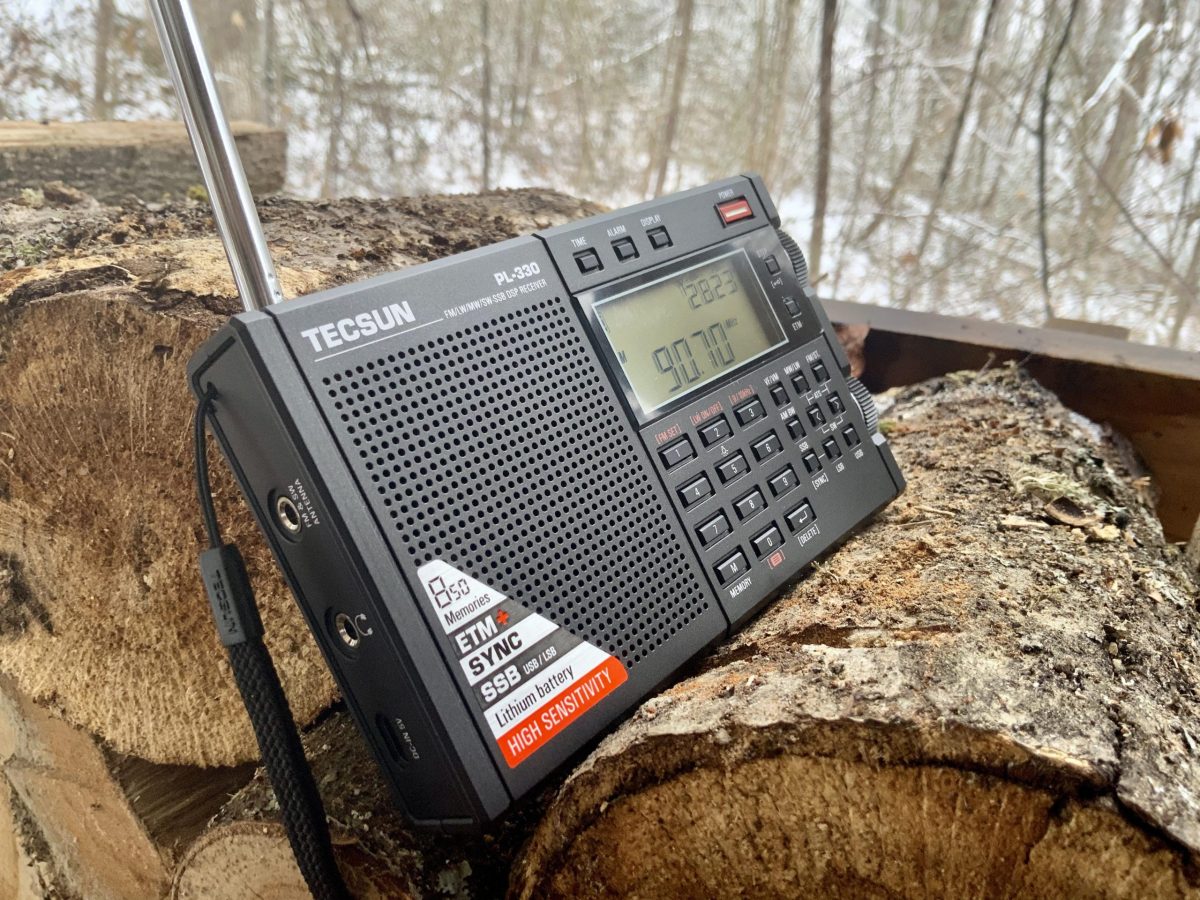 It's still early days, but I think the PL-330 may be one of the best portables for FM I've tested in a while. On Wednesday, I tuned to WFAE in Charlotte a number of times throughout the day and the PL-330's lock on the station was rock-solid. WFAE's transmitter is just over one hundred miles from my home, so this is typically a tough catch if I'm inside my home or my car, etc.
The real test? I can also receive WFAE with the PL-330 in my kitchen window. Again, only a small number of portables can reliably grab WFAE's signal from that spot. Indeed, the PL-330 almost receives WFAE as if were a local station.
While this is far from a laboratory test, it is certainly a real-world test for this radio enthusiast.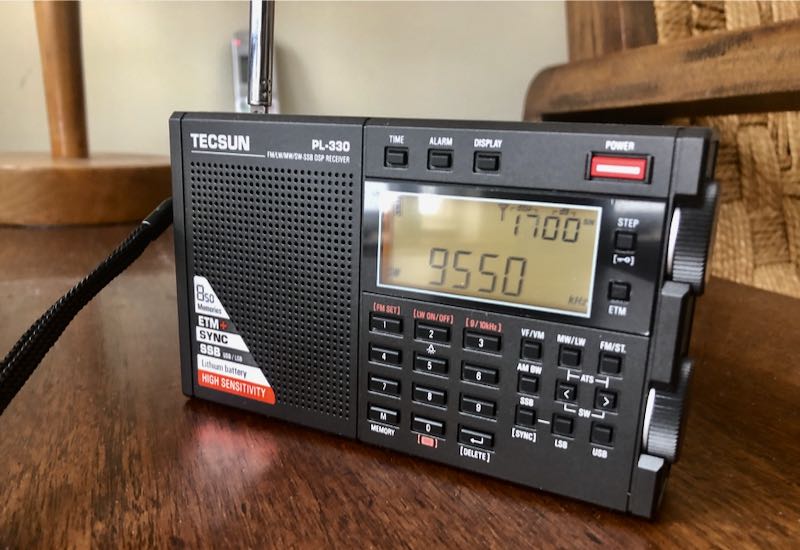 I've yet to dive into the shortwaves, although I'm incredibly curious how well the sync lock might work. I'm keeping expectations low–after all, this is a $60 radio. The price point is quite good for sporting upper and lower sideband reception, let alone synchronous detection.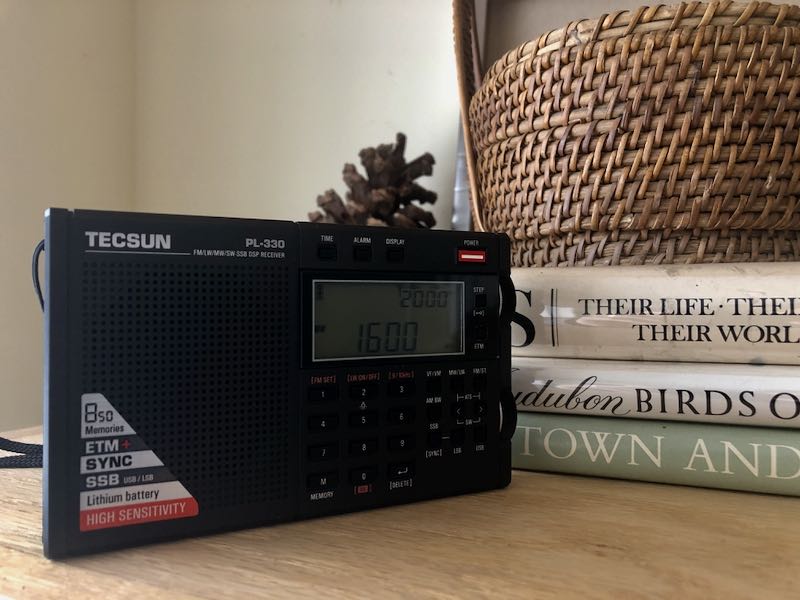 For more information about the PL-330, I'd encourage you to check out the following posts: