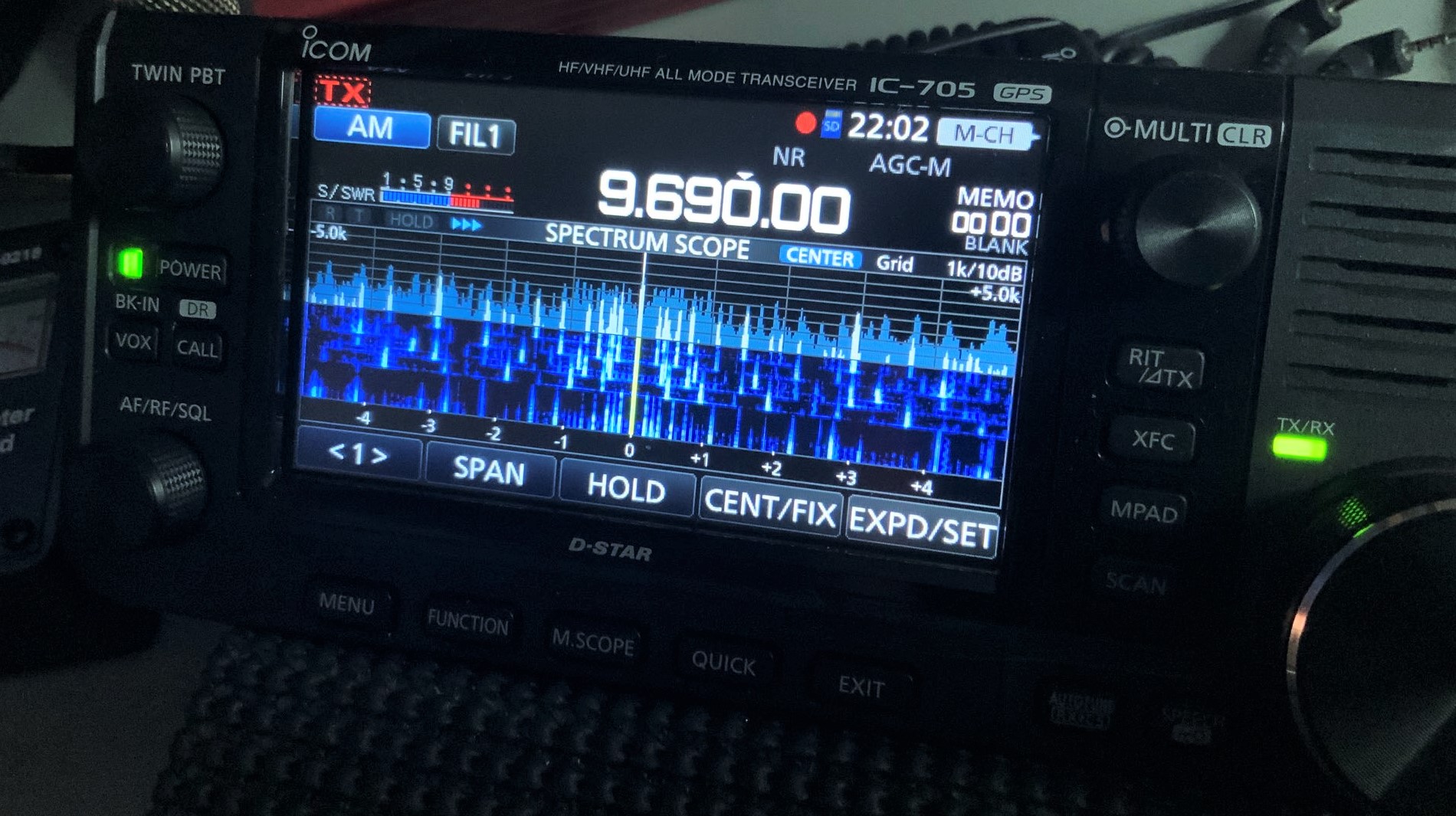 Many thanks to SWLing Post contributor, Nick Booras, who writes:
I am stuck in the house in Texas, bored and with no power. So I decided to make a couple videos with my phone. One nice thing about a power outage… no RFI [Radio Frequency Interference].

This Icom 705 is an awesome radio! Perhaps your viewers might like these.
Thank you for sharing these, Nick! Yes, as we've noted before, power outages are an ideal time to play radio and indulge in a low-noise environment! And I agree with you: the IC-705 is a superb shortwave broadcast receiver.
I hope our readers in Texas will have power restored soon–this has been a rough week for many.