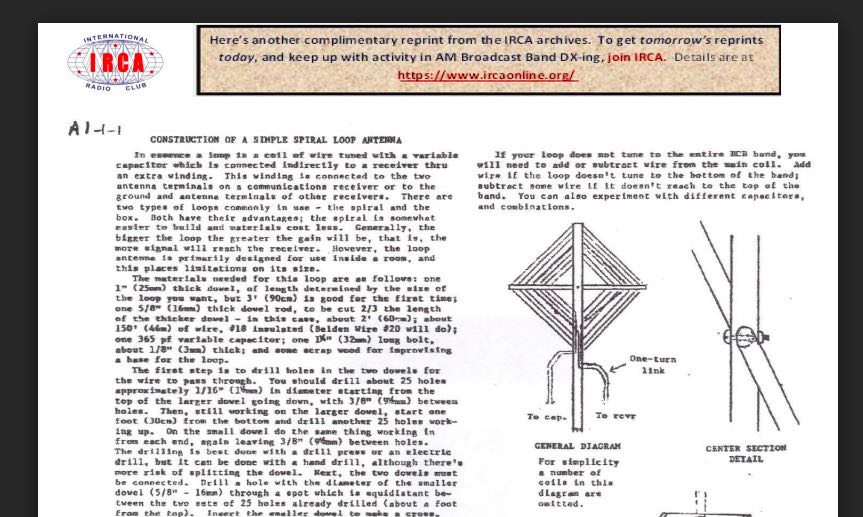 Many thanks to SWLing Post contributor, Nick Hall-Patch, who shares the following announcement:
The International Radio Club's Reprints collection of 900+ articles about antennas, radio propagation, receivers, accessories, plus items of general interest to MW DXers, continues to grow.   We've published an update to the index, at https://www.ircaonline.org/editor_upload/File/reprints/irca-reprint-index.pdf  ,  so that everyone can get access to these latest additions.
We're also pleased to start offering reprints that did not initially appear in IRCA's DX Monitor, but are not easily found elsewhere.  For example, we've obtained permission from the family of the late prolific author, Dallas Lankford, to organize and republish his out of print articles. 
(if you've used the index before, you may need to refresh the browser page to see the latest update, dated December 2021)