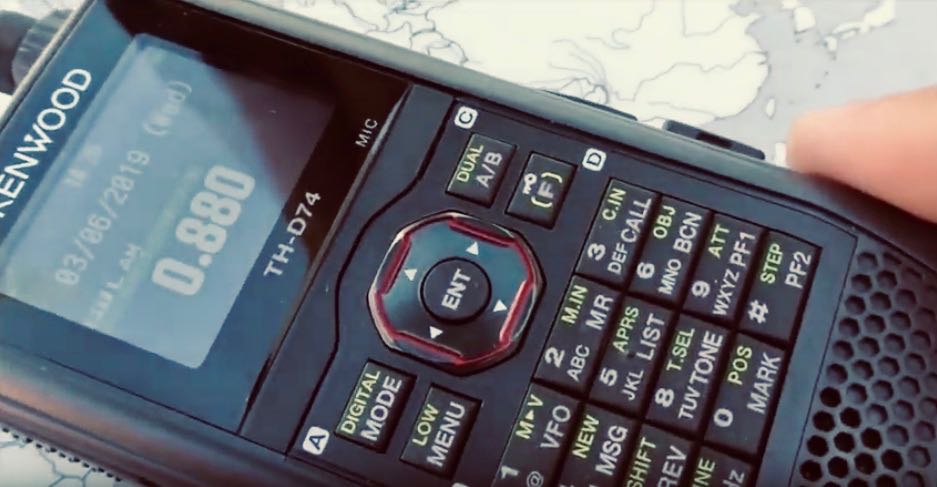 Radio Waves:  Stories Making Waves in the World of Radio
Because I keep my ear to the waves, as well as receive many tips from others who do the same, I find myself privy to radio-related stories that might interest SWLing Post readers.  To that end: Welcome to the SWLing Post's Radio Waves, a collection of links to interesting stories making waves in the world of radio. Enjoy!
---
Good news — an Australian parliamentary review recommends a more "expansive" media presence in the Pacific.
Bad news — little of that expansion envisions a role for island media.
Instead, the committee endorsed a proposal for "consultation" and the establishment of an independent "platform neutral" media corporation, versus the existing "broadcasting" organisation.
That proposal was among several points raised at two public hearings and nine written submissions as part of Australia's "Pacific Step Up" programme, aimed at countering the growing regional influence of China.
Former long-time Pacific correspondent Sean Dorney last month told the Joint Standing Committee on Foreign Affairs, Defence and Trade that Australia was previously leading regional media spaces.
"But the vacant space that was left there when Australia Network disappeared, as people have said, has really been taken over by China," he said.
"Throughout my time as the Pacific correspondent for the ABC, I saw this Chinese influence growing everywhere."
[…]Taking up ten of 176 pages, the report's media section is nonetheless seen as relatively comprehensive compared with the dismantling of broadcasting capacity in recent years.
This includes the literal dismantling of shortwave equipment in Australia despite wide protest from the Pacific region.
Nearly three years previously, a 2019 Pacific Media Summit heard that discontinuation of the shortwave service would save Australia some $2.8 million in power costs.
A suggestion from a delegate that that amount could be spent on $100,000 for reporters in each of 26 island states and territories was met with silence from ABC representatives at the summit.
However, funding would be dramatically expanded if the government takes up suggestions from the submissions to the joint committee. [Continue reading the full article…]
In the 1890s, Italian inventor Guglielmo Marconi left a lasting legacy when he sent a wireless telegraph message via Morse Code to a recipient. By the turn of the 1900s, Marconi's innovation would give rise to an entirely new industry, one focused on creating new ways for people to communicate even across vast distances: radio.
Throughout the first half of the 20th century, radio would not only play a major role in the international correspondence of countries fighting in both World Wars but it also became a widely popular phenomenon amongst the general public. By the mid-1920s, there were hundreds of licensed radio stations hosting news broadcasts, comedy shows, dramas, live music, sports programs and other forms of entertainment.
A century later, it's not hard to spot the parallels between what made radio one of the most popular content mediums in history and the explosive growth of radio's evolution in podcasting. Though there are some unique differences between the two mediums, I believe podcasters should still pay respect to how the evolution of radio gave rise to the advent of podcasting.
The Rise of Contemporary Audio Entertainment
On October 30, 1938 — the evening before Halloween — Orsen Welles hosted a radio adaptation of H.G. Wells's science fiction novel, The War of the Worlds, "converting the 40-year-old novel into fake news bulletins describing a Martian invasion of New Jersey." While Welles and his team reportedly had no intention to deceive listeners into believing the broadcast was in any way real, Welles would later go on to say in a 1960 court disposition about his desire to release the broadcast, "in such a manner that a crisis would actually seem to be happening…and would be broadcast in such a dramatized form as to appear to be a real event taking place at that time, rather than a mere radio play." [Continue reading at Rolling Stone…]
Ukrainians are eavesdropping on the invaders and broadcasting on their frequencies
One of the many surprising failures of the Russian invasion force in Ukraine has been in radio communications. There have been stories of troops resorting to commercial walkie-talkies and Ukrainians intercepting their frequencies. This may not sound as serious as a lack of modern tanks or missiles, but it helps explain why Russian forces seem poorly co-ordinated, are falling victim to ambushes and have lost so many troops, reportedly including seven generals. What is going wrong with Russian radios?
Modern military-grade radios encrypt signals and change the frequency on which they operate many times a second, making their transmissions impossible to intercept. But many Russian forces are communicating on unencrypted high-frequency (HF) channels that allow anyone with a ham radio to eavesdrop. The Russian army does have some modern tech. It started receiving Azart radios, which have built-in encryption and can operate on much higher frequencies, in 2012. Thomas Withington, a military analyst specialising in electronic warfare, says that the Azart system seems adequate, if inferior to the equipment used by NATO forces. But there are not enough radios to go around. [Continue reading…]
Once again, Russia has dropped an Iron Curtain across the flow of independent news from the West. Add the millions of Ukrainian refugees on the move and damage to the country's infrastructure, and the need for reliable, objective information in this war zone is as pressing now as it was at the height of the Cold War.
Yesterday, we published a conversation with Jeff White, General Manager of WRMI and Secretary-Treasurer of the National Association of Shortwave Broadcasters, about WRMI's pivotal role in transmitting much-needed content to Eastern Europe via shortwave radio.
Today, we have an inside look into WRMI's broadcast space. [Continue reading and view the photo gallery at Radio World…]
LONDON — The recent events in Ukraine, with its tragedy of human casualties, extensive destruction or disruption of local broadcasting infrastructure, and new levels of censorship of the internet and journalism have brought shortwave broadcasts sharply back into focus, even though, they never stopped — the British Broadcasting Corp. alone has 40 million shortwave listeners worldwide.
Shortwave listening received a boost recently when broadcasters rapidly reinstated shortwave broadcasts to provide information and support to dislocated people and those eager to access uncensored external information in Ukraine and Russia.
The BBC World Service ended its shortwave broadcasts to Eastern Europe in 2008, after 76 years of broadcasting. In 2022 after the banning of its popular Russian language websites and the persecution of journalists in Russia, the BBC quickly increased transmissions of the BBC World Service via shortwave radio to four hours per day to ensure that people in affected parts of Russia and Ukraine can access its news service. BBC director-general Tim Davie said, "In a conflict where disinformation and propaganda are rife, there is a clear need for factual and independent news people can trust." This is clearly the view of the UK Government, which just allocated an additional 4 million pounds (4.2 million euros) funding for the BBC World Service to provide such services. Referring to the funding, UK Culture Secretary, Nadine Dorries, commented, "The BBC will ensure that audiences in the region can continue to access independent news reporting in the face of systemic propaganda from a dictator waging war on European soil." [Continue reading…]
Is there a shortwave radio revival taking place? If you never listened to shortwave and know nothing about the medium, it would be very easy to believe this.
Since the Russian invasion of Ukraine, a flurry of articles gave the impression that shortwave is about to be reborn, especially after the BBC announced it would beam shortwave to the region for 4 hours a day.
In Florida, a commercial station (Radio Miami International) used public donations to beam Voice of America and Radio Free Europe programs. Romania (which still possesses transmitters) puts on Ukrainian language news. Vatican Radio does the same. There are calls in Australia to restore that country's shortwave broadcasts.
Here lies the problem: who is listening? Thousands, much less millions, of shortwave radios are not somehow hidden away in attics, though some commentators assert that people in Russia, particularly those with Cold War memories, will suddenly begin using shortwave to get around Putin and Xi Jinping's firewalls.
Shortwave used to be a key tool to get news and information to areas where television and radio were highly censored. But after 1991 things started to change. Audience numbers started to drop around 1993 and this continued into the 2000s. BBC cut all shortwave broadcasts to eastern Europe. Voice of America, Deutsche Welle, and others sharply reduced or dropped use of shortwave. [Continue reading…]
---
Do you enjoy the SWLing Post?
Please consider supporting us via Patreon or our Coffee Fund!
Your support makes articles like this one possible. Thank you!