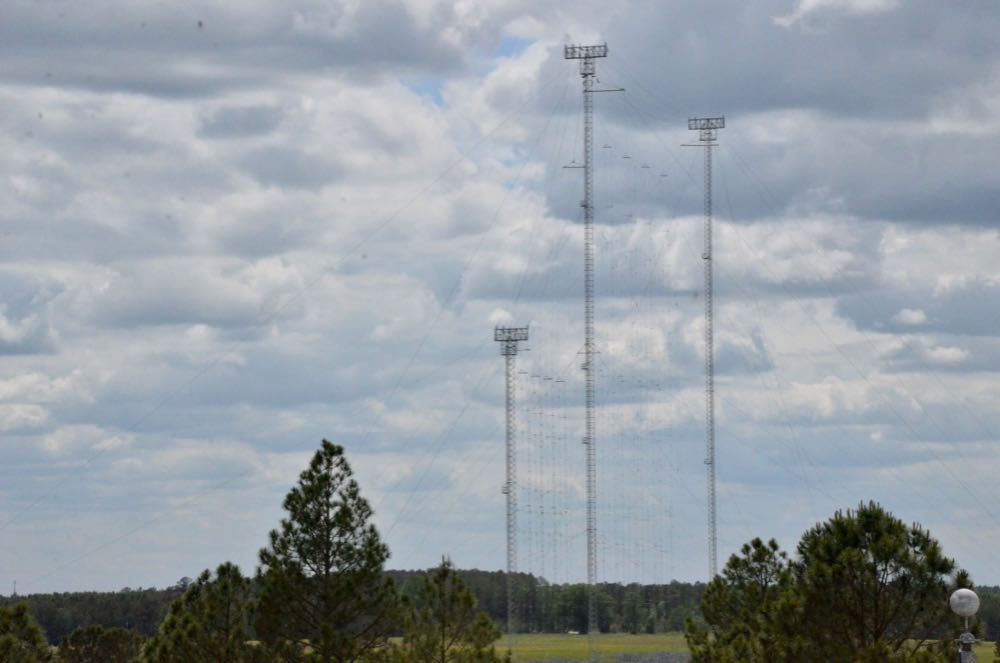 Radio Waves:  Stories Making Waves in the World of Radio
Welcome to the SWLing Post's Radio Waves, a collection of links to interesting stories making waves in the world of radio. Enjoy!
---
EDXC co-founder Anker Petersen has published the latest Trends in tropical bands broadcasting and Domestic Broadcasting Survey.
Anker writes: "Since the Danish Short Wave Club International published the first annual Tropical Bands Survey in 1973, I have registered which stations are active, based upon loggings from our members and other DXers around the world. Here is an updated status outside Europe and North America, where Clandestine and Pirate stations are not included."
Both of the documents are available at the DSWCI website, to study and enjoy. Click on the two blue boxes on the left side of the website for the current versions, and also to look back over previous versions. Hopefully, these will also encourage more DXers to listen regularly to the Tropical Bands. [Click here to read the original post…]
Talk in Washington about making Daylight Saving Time permanent may bring cheers from people who hate the "spring forward" and "fall back" disruption to their body clocks. But it has the potential to upend radio stations, especially during the darkest winter months. New Jersey Broadcasters Association President Paul Rotella is urging the bill's sponsor to consider adding some protections for AM radio into the bill.
"If this legislation is adopted, many if not most, AM stations will lose an hour of morning drive with no or reduced power and no one seems to be addressing the issue," said Rotella in a letter to Rep. Frank Pallone (D-NJ), the chair of the House Energy and Commerce Committee. Permanent daylight-saving time would mean that AM daytime-only stations and AMs with directional signals would not be at full power until after 9am in some parts of the country.
Rotella says such a move would mean that these stations would lose most of their critical morning drive daypart when a lot of ad revenue is made. The upside is the change would give AMs more time during their afternoon drive, when some stations need to power down before 5pm during the winter months. But many AM owners have said that the amount of money they would make from an extra hour of broadcast time during the afternoon would not make up for the losses they would suffer in the morning. [Continue reading…]
[What RTI's Ukrainian listeners are saying]
RTI's Russian broadcasts are reaching Ukraine, and the Ukrainian people are talking back. The head of RTI Russian tells Insider what listeners are saying and how RTI is supporting Ukraine from Taiwan.
PLUS:
– Going the distance: Tomasz Koper speaks to a Ukrainian who moved from Taiwan to Poland to help Ukrainian refugees
– An end to COVID-zero? Sta? Butler looks at why Taiwan's latest COVID-19 spike is not like the others
– Cardi B thinks Taiwanese desserts are the key to longevity. Leslie Liao investigates.
Breaking down reactions to a guest commentary published this week
As a long-time RW contributor (my first article was in June 1990) and even longer-time shortwave radio fan and broadcaster (Radio Canada International, HCJB in Ecuador, radioEARTH, and Monitor Radio; all sadly now defunct), I have been covering the revival of shortwave radio transmissions to Eastern Europe for RW with great interest.
So have our loyal RW readers, some of whom have taken great exception to our recent guest commentary, "Why Reviving Shortwave is a Non-Starter." Written by Keith Perron (previously with Radio Netherlands, Radio Canada International, and BBC World Service) and Daniel Robinson (retired White House, congressional and foreign correspondent for Voice of America), their article argued against reviving shortwave radio to reach information-seeking listeners in Russia and Ukraine.
(Writer's note: Both of these men have devoted much of their careers and passion to shortwave radio. Their credentials as shortwave enthusiasts are bona fide and undeniable.)
"Today, shortwave hobbyists assert that there is great value in beaming shortwave to Russia where a Putin crackdown closed independent media and pushed western reporters out," said the Preeron/Robinson commentary. "But this is like claiming there is a VHS revival, because a few VCRs may still be floating around. At one time, there may have been millions of shortwave radios across the region. But no longer — gone are the days of people huddling around radios."
Here's what our readers had to say about it.
Shortwave Is Not Dead
RW reader and HAM (amateur radio) operator William Pietschman (W8LV) disagrees with the idea that shortwave radios have more or less vanished from Eastern Europe. "Shortwave is a 'standard' band found on MOST radios outside of North America, so shortwave radios didn't disappear with the advent of the Internet," he writes. "SETTING ASIDE Radio 'hobbyists', Shortwave radios are STILL being built by manufacturers such as Tecsun (and others) and they wouldn't be producing them unless 'someone' other than 'radio hobbyists' was purchasing them.
"The idea of some saying Shortwave is dead is just as stupid as those same individuals saying constantly that Amateur Radio ( HAM) is dead or at least dying," writes Gary L. Wesley, Jr. (W9CRT). "The fact is Russia and China have retained their Shortwave and analog capabilities to transmit news / propaganda as well as transmitting information / data to their military units on the ground and in the air."
Sheldon Harvey is President of the Canadian International DX Club, a shortwave radio enthusiast organization established 50 years ago. (I know of Harvey and CIDX from my shortwave broadcasting days back in the 1980s; both were respected even then.)
Harvey writes, "Interesting as well that there is no mention in the commentary about the amount of money still being spent by the U.S. government on services like Radio Marti to Cuba; RFE/RL, Radio Free Asia, etc. which are all using shortwave. So is all of the money on these services simply being wasted because there are no shortwave radios out there and that no one is listening… Ask the Chinese Government what they think about the viability of shortwave broadcasting."
"Why would several international shortwave broadcasters who lost their government funding choose to spend some of the little money they may have to purchase airtime on independent shortwave transmitters in places like the USA, Germany, France and other locations," Harvey adds. "Why would they bother if no one was listening? [Continue reading the full article…]
Also check out this response from the DRM Consortium at Radio World.
Bonus Cold War Nostalgia: Radio Free Europe Promo
Many thanks to SWLing Post contributor, Bill Meera who shares this archived promo from RFE:
Click here to view on YouTube.
---
Do you enjoy the SWLing Post?
Please consider supporting us via Patreon or our Coffee Fund!
Your support makes articles like this one possible. Thank you!