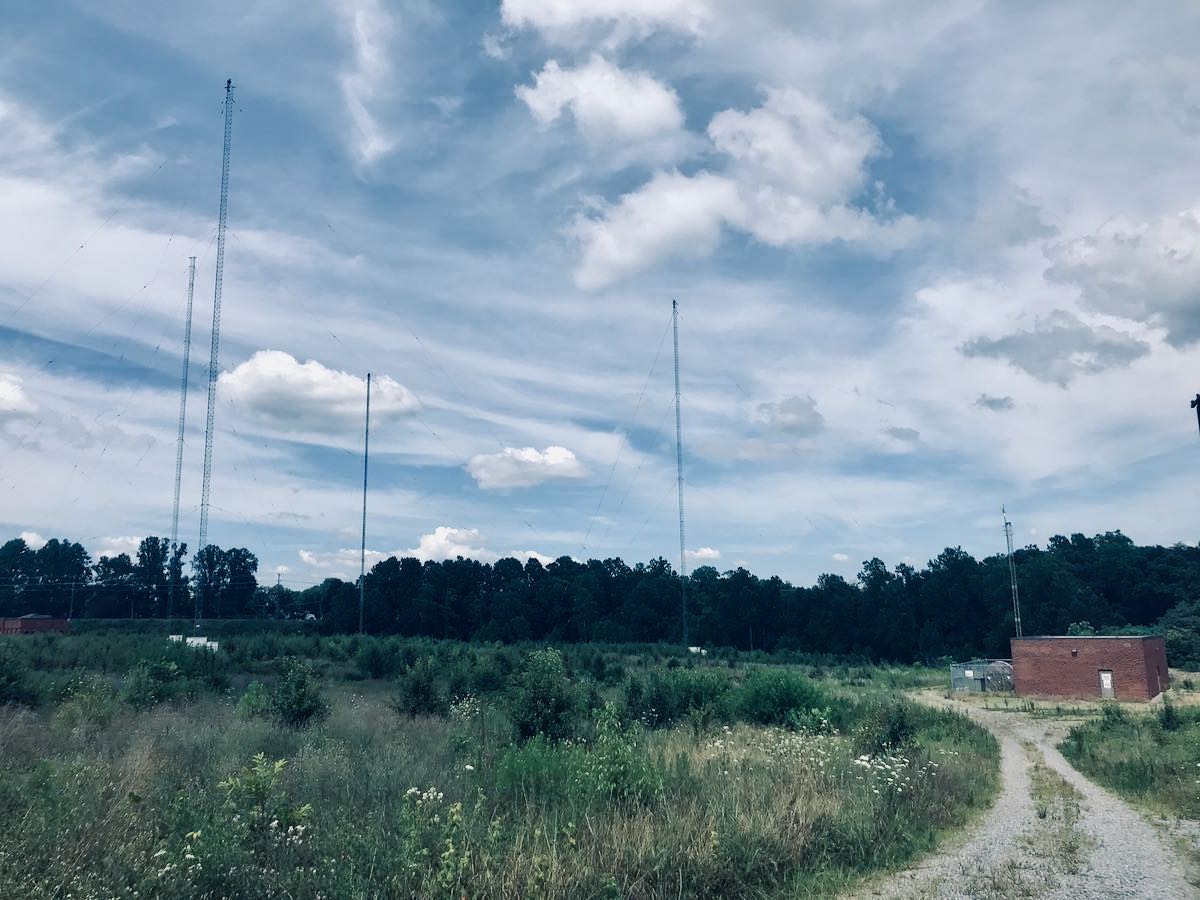 Radio Waves:  Stories Making Waves in the World of Radio
Welcome to the SWLing Post's Radio Waves, a collection of links to interesting stories making waves in the world of radio. Enjoy!
---
A journalist working for Radio Liberty in Ukraine was killed in Russian rocket strikes on Kyiv on Thursday evening, the station has confirmed.
Vira Hyrych was at home when a rocket hit the residential building where she lived in the capital, it says. Her body was pulled from the wreckage on Friday.
She "will be remembered for her professionalism and dedication to our mission", the US-funded station says.
Kyiv was hit as UN Secretary General António Guterres was visiting the city.
The UN chief – who only a day earlier had held talks in Moscow with Russian President Vladimir Putin – said he was "shocked" by the Russian attack.
Ukrainian President Volodymyr Zelensky accused the Kremlin of trying to humiliate the UN, while Kyiv Mayor Vitaliy Klitschko said the Russian leader had shown "his middle finger" to Mr Guterres.
Moscow has confirmed it hit Ukrainian targets, but has not commented on the strike on the building.
"We are deeply saddened by the death of our Ukrainian Service staffer Vira Hyrych in Kyiv overnight," Radio Liberty President Jamie Fly said in a statement.
"We are shocked and angered by the senseless nature of her death at home in a country and city she loved. Her memory will inspire our work in Ukraine and beyond for years to come." [Continue reading…]
A group calling itself the Ukrainian Congress Committee of America has filed a petition with the FCC asking the Commission to revoke the license of the translator owned by John Garziglia. FM translator W288BS in Reston, Virginia rebroadcasts WZHF-AM in the Washington DC metro which carries Radio Sputnik.
In the 105 page filing the group says a radio station licensee's primary duty is to broadcast programming that is responsive to the needs of the community it serves and Garziglia has failed in that duty.
They called the Reston Translator a paid agent of Russia and an active participant in a foreign influence and disinformation network to advance the illegitimate interests of Russia. "In Ukraine, as women and children are being murdered, whole populations are being displaced, hospitals are being bombed and a great humanitarian crisis unfolds, Radio Sputnik continues to broadcast Russian government agitprop." [Continue reading…]
[Note: the following is one of the campaign pledges of the Labor party. This is not a news item, but a number of readers submitted this to indicate that shortwave radio restoration isn't off the table at least for this party.]
Labor will deliver an Indo-Pacific Broadcasting Strategy that includes increased funding to the ABC as Australia's international broadcaster, to boost Australian content and to project Australian identity, values and interests to the Indo-Pacific region.
The strategy will be delivered by the ABC and PacificAus TV, in consultation with the Department of Foreign Affairs and Trade (DFAT). It will:
Increase funding to the ABC's international program by $8 million a year over the four years from 2022-23, to expand ABC regional transmission and content production
Enable the ABC to expand media capacity training for partners in the Pacific, in partnership with DFAT
Maintain funding for PacificAus TV in the sum of $5.7 million in the 2022-23 financial year to Free TV Australia to continue to deliver Australian television content to broadcasters in the Pacific for another year.
As part of the strategy, a Labor Government will review:
The potential restoration of Australian shortwave radio broadcasting capacity in the Pacific
How to best continue PacificAus TV, as informed by evidence of the program's effectiveness which includes PacificAus TV performance and research reports
How to maximise the impact of Australian taxpayer investment in the SBS, screen content production and co-production (including with co-production treaties) and regional media development initiatives and direct grants.
This policy is complemented by previously announced ALP policies to reverse Scott Morrison's cut of $83.7 million to the ABC and to bolster the independence and stability of the national broadcasters, the ABC and SBS, with five-year funding terms.
The Earth Is an Image is a web-based work created by artist and engineer Xin Liu exploring the orbital coverage of artificial satellites that are used for geo-imaging, weather forecasting, and related technologies. Proposing a post-anthropocentric view, Liu tunes into the minds of several satellites that have been abandoned in orbit at the end of their missions.
An antenna installed in Hong Kong captures the radio signals of three retired satellites that pass over the city approximately four times a day. Despite becoming obsolete two decades ago, these satellites are still dutifully orbiting and transmitting data back to Earth. The satellites' FM radio signals and climate images are converted into an audiovisual experience of rhythmic sounds, ethereal cloud-forms, and glitchy echoes that are live-streamed online. Alongside this digital composition, a dialogue unfolds between a satellite and someone on the ground, telling the story of orbiting metal bodies that are stranded eight hundred kilometres from Earth. When the satellites are outside the antenna's reception zone, The Earth is an Image tracks their movements and displays their altitudes and coordinates.
In a poetic enquiry into the lifespan of satellites, Liu not only examines advances in satellite broadcasting, but also provides an alternative experience of distance and space, illustrating the complex relationship between human and non-human life forms.
Team
Artist: Xin Liu
Visual Design: Yidong Cai
Website: Qianlin, Che-yu Wu, Power Nap Studio
Hardware: Gershon Dublon, slow immediate LLC
Project Assistant: Yuhan Song
Special thanks to The Hong Kong Amateur Radio Transmitting Society for their contribution to the installation and maintenance of the antenna. [Read original article…]
---
Do you enjoy the SWLing Post?
Please consider supporting us via Patreon or our Coffee Fund!
Your support makes articles like this one possible. Thank you!