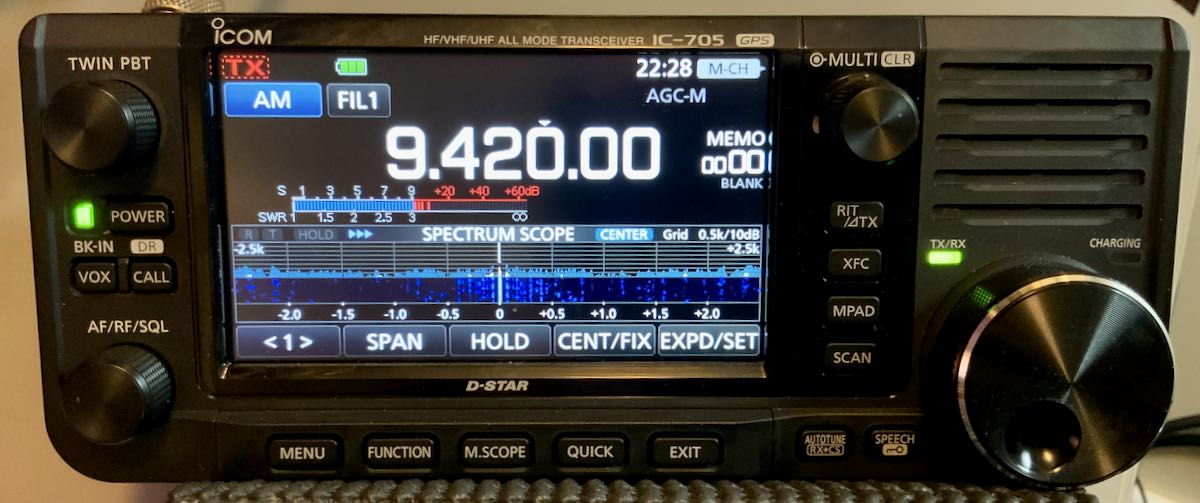 Many thanks to SWLing Post contributor, Giuseppe Morlè (IZ0GZW), who shares the following:
Dear Thomas,
I wanted to share my new purchase with all SWLing Post friends: the Icom IC-705.
It is truly a great portable QRP transceiver and a great receiver for broadcast listening.
In this video, shot on my balcony at home, is the first listening test on short waves. Crystal clear audio with cathedral effect. My portable cross loop antenna pairs very well with the IC-705.
It's a simple video but it brings out all the listening potential of this 705.
Greetings to you and all the friends of our community.
73,
Giuseppe Morlè (IZ0GZW)
Click here to watch on YouTube.
Thank you for sharing this, Giuseppe! I've found that the IC-705 has become one of my favorite portable receivers. It's truly an amazing radio and, I believe, worth the hefty price tag. 
I published a very favorable review of this radio and 13DKA has as well. Also, check out Giuseppe Fisoni's comparison of the IC-705 and IC-R8600. The IC-705 is a proper enthusiast-grade radio–I would purchase it just for the receiver functionality. Being a ham radio operator, I also take the IC-705 to the field very regularly–I post many of my field reports on QRPer.com. Recently, we've posted a number of articles about protecting the IC-705 during travels and in the field.
Thank you again for sharing this, Giuseppe!