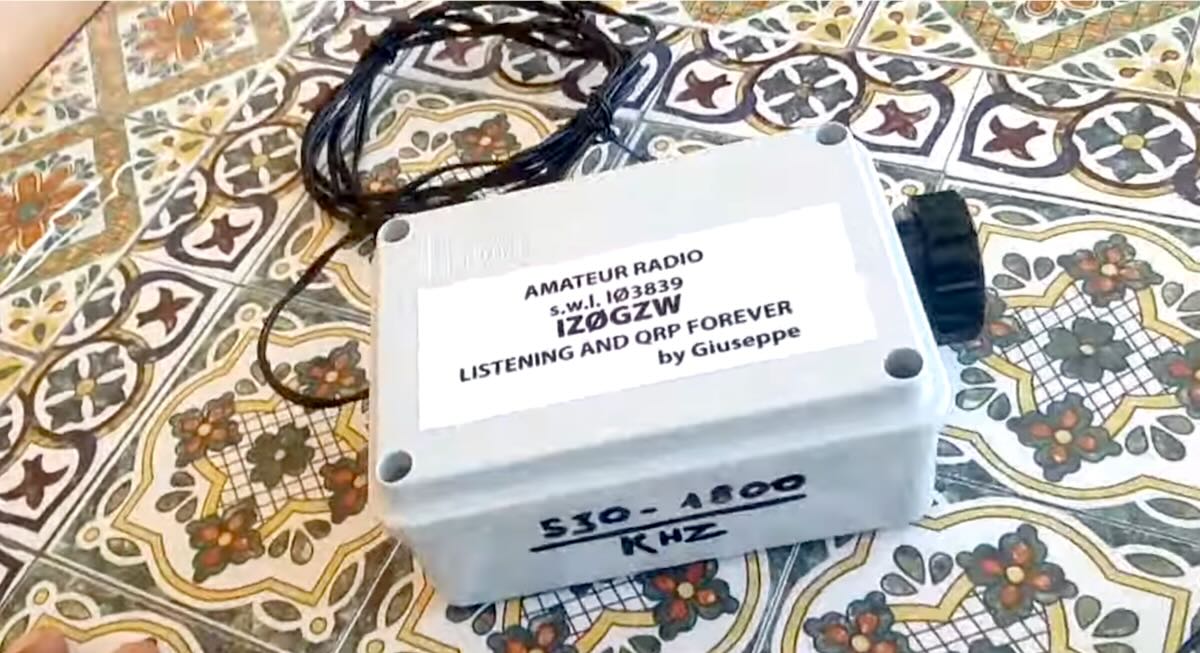 Many thanks to SWLing Post contributor, Giuseppe Morlè (IZ0GZW), who writes:
Dear friends,
I'm Giuseppe Morlè from Formia, central Italy on the Tyrrhenian Sea.
I want to share with you my latest ferrite antenna for listening; it is composed of 3 ferrites of 20 cm each in a tube for electrical systems with 2 separate windings, one for medium waves and one for short waves, 40 turns for medium waves, 4 turns for short waves. I use a 750 pf variable to tune the 2 windings and a switch is used to eliminate a winding.  Since there is only one variable, if you listen to the medium waves I interrupt the winding of the shorts.
On shortwaves it is preferable to place the system on an iron railing which, due to inductive effect, behaves like a really long wire antenna.
For the mediumwaves it is enough to bring the receiver close to the ferrites and also in this case, the induction will have its effect with an excellent increase in signal and modulation.
The range of this portable antenna is:
520 to 1800 kHz
3.500 to 18.000 MHz
Here's a video from my Youtube channel where I explain how it works:
I had previously built a similar antenna but with 12 cm ferrites–very portable.
Thank you for your attention and I wish you good listening.
73. Giuseppe Morlè iz0gzw.
This is brilliant, Giuseppe! I love how you never stop building and experimenting with various antenna designs! Thank you for sharing this with us!