Tag Archives:
Alcaravan Radio QSL
Many thanks to Rafael Rodríguez R., QSL Manager for Alcaravan Radio, for sharing this Christmas QSL Card: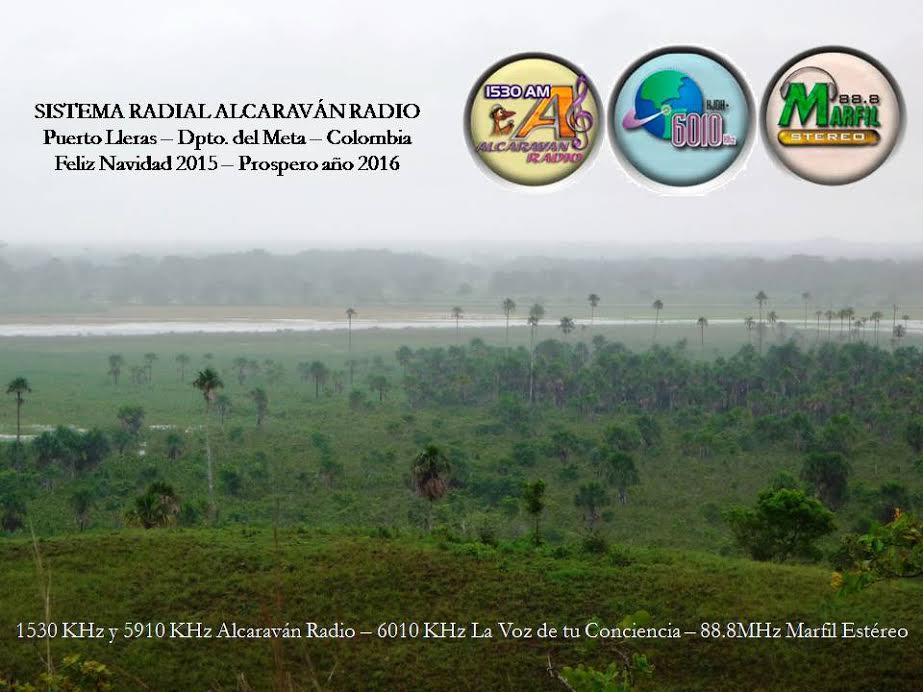 Yesterday, August 8, I was able to record Alcaravan Radio out of Puerto Lleras, Columbia. Alcaravan Radio broadcasts domestically on medium wave and also on 5.91 MHZ shortwave, from 23:30-12:00 UTC.
Though typical summer conditions meant for a higher noise levels, Alcaravan's 1 kW signal still punched through the static and made for pleasant listening. In this recording, I was using the WinRadio Excalibur, but I listened for a couple of hours on the Elad FDM-S2 as well–both did an equally good job while connected to my large sky loop antenna.
To be clear, 1 kW is low output power by international broadcasting standards. Alcaravan Radio was not audible on the Tecsun PL-660 nor the Sony ICF-SW7600GR, though I have heard them on portables in the past during the late fall and winter months. Still, you might be able to snag them on a portable when summer conditions are favorable!
Click here to download the recording as an MP3, or simply listen via the embedded player below:
Click here to view an Alcaravan Radio QSL and transmitter site images.
After posting this recording of Alcaravan Radio a few weeks ago, I sent in a reception report to the station–within a day, I received this QSL along with photos of the station's transmitter and antenna site (see below).
Many thanks to Alcaravan's QSL manager, Rafael Rodríguez R., for the prompt response! These would have been posted sooner, Rafael, but I'm only now catching up after some extended travel. Enjoy!
Take note that Rafael Rodríguez R. also has a DX blog in Spanish; one I hope you take a moment to visit: http://dxdesdecolombia.blogspot.com/