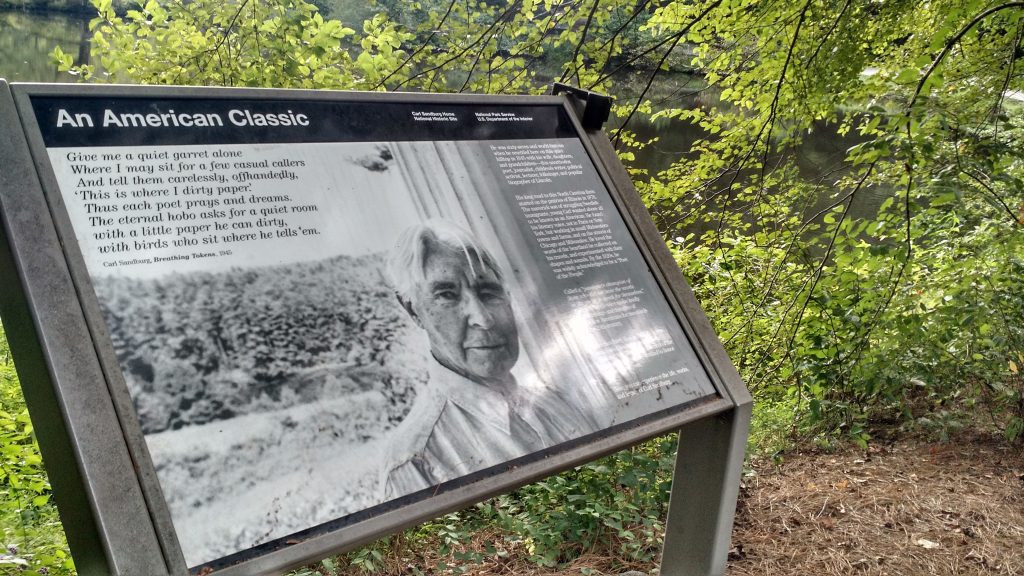 Yesterday, I fit in yet another activation of the Carl Sandburg Home (NS01) for the ARRL National Parks on the Air. You might recall, I activated the same site last Sunday.
Second time's a charm!
Since I had already scoped out the site and the trail where I operated last time, I took a minimum of supplies: My Elecraft KX2, EFT Trail-Friendly antenna and the accessories in my go kit: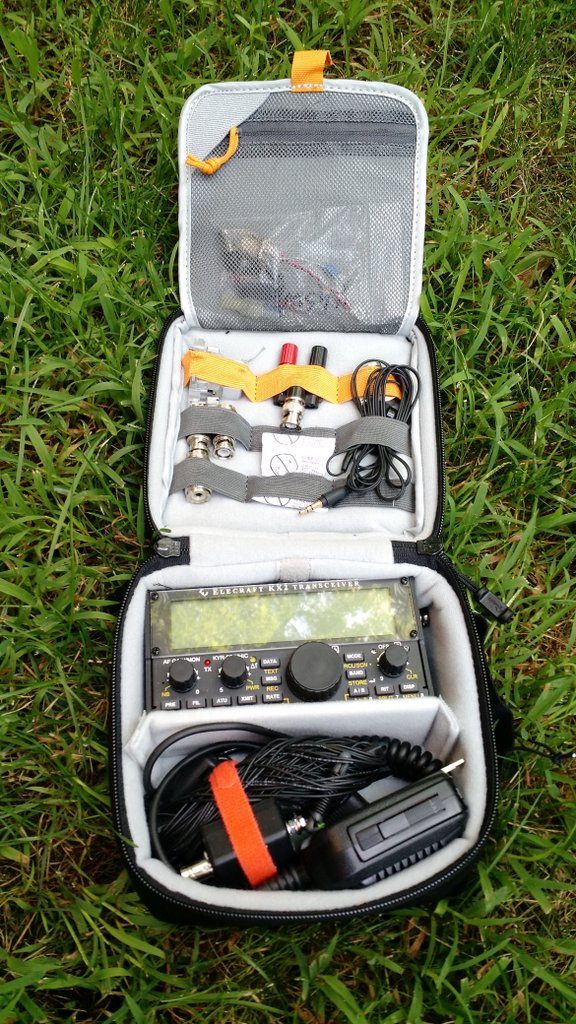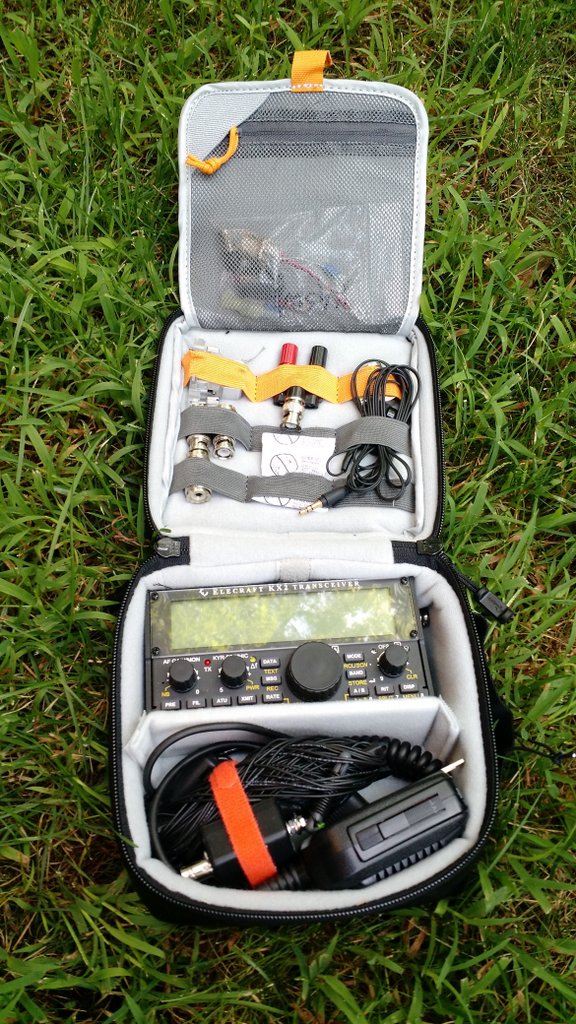 I didn't even need a folding chair as I hiked further into the trail system and found a bench in an ideal shady location where I could hang the EFT antenna without any part of the wire being close to the trail itself.
The only negative was that I had to fight off a few mosquitoes–par for the course!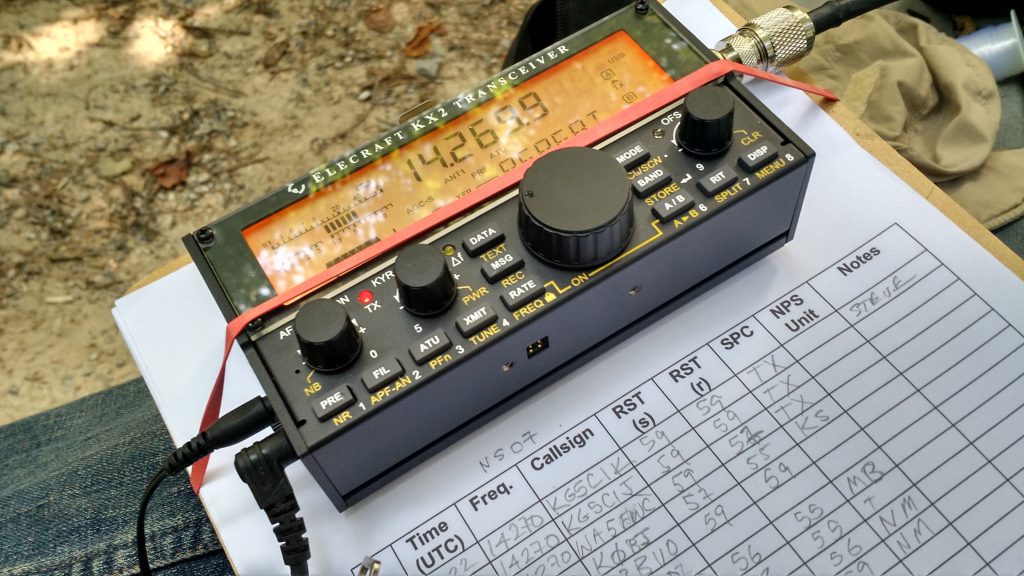 After firing up the KX2, I found that both frequencies I announced (14,286 and 7,286 kHz) were occupied. I tuned around and found clear frequencies then posted the changes on Twitter and the ARRL NPOTA Facebook page. Fortunately, I was spotted on the DX clusters after my first contacts (thanks, Mike and others!).
In short: this was about the busiest I've ever been on the radio.
In 43 minutes, I logged 41 stations: many stations here in the southeast US, and stations from New Mexico to Italy! Propagation and timing were certainly in my favor.
The pileups were heavy enough that I didn't even have time to properly pull log sheets once I had completed them–instead, I folded them over the KX2 and continued writing.
I was very pleased that I logged at least one SWLing Post reader: Randy (KS4L). Thanks for the contact, Randy!
Not all portable operations go so well…but when they do, it's energizing!
I might be able to squeeze in a 30 minute activation on the Blue Ridge Parkway (PK01) this afternoon.  Listen for me (K4SWL) around 14,286 kHz SSB sometime between 20:30-21:30 UTC. That is, if propagation and my schedule cooperate again!