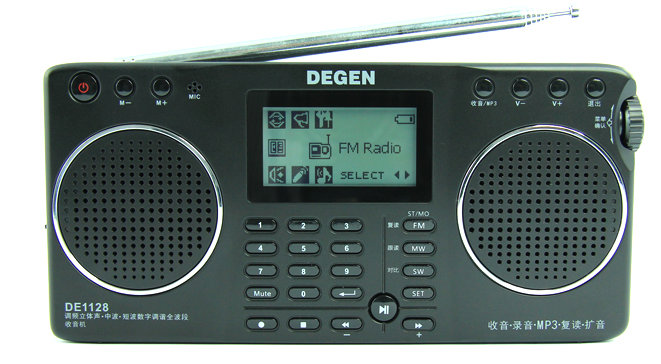 Many thanks to SWLing Post contributor, Troy Riedel, who shares the following:
Anon-Co has just placed the Degen 1128 on "special offer" for $46.99 plus $9 shipping to the U.S.

The Degen 1128 is – or was – the Grundig G2 Reporter.  Dave (N9EWO) conducted a great review of the Grundig G2, Degen 1128 & the Degen 1128H.  The G2 had its issues, but the 1128H version is an improved version though still with some quirks.  Dave (N9EWO) only recommends the 1128H version and Anon-Co doesn't specifically state that their listing is the updated/improved 1128H though their product photo clearly shows "1128" without the H on the radio.  Could this be an old stock photo or a 100% true representation?

If anyone is interested, I'd recommend they first read Dave's review page – and if potential buyers are still interested – they should contact Anon-Co & ask them to confirm if this is the 1128 or 1128H.  I noticed a few months ago the 1128H was priced $88-$95 direct from China to the USA via Internet retailers & the current delivered eBay price China to the USA is $75.  If the Anon-Co listing is for the 1128H, $55.99 delivered is a good price – though to repeat, confirm with Anon-Co before placing an order.