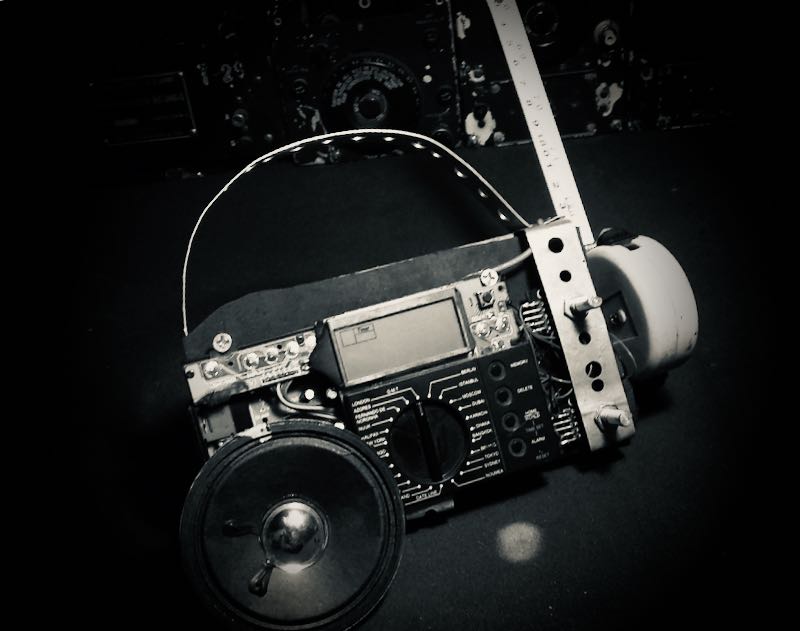 Many thanks to SWLing Post contributor (and certified mad scientist), Emilio Ruiz, who writes:
Recently I was given a broken Grundig G8 Traveler II.  This radio had an accident–the case, speaker, tuning knob, and volume controls were all broken or damaged.

I discovered that the tuning and volume controls are not potentiometers, they are a rotary encoders, so I substituted the tiny and broken original controls with rotary encoders (typically used for Arduino projects), but I needed to remove the 10 kiloohms resistor to work properly (only used the CLK, DT, and GND pins).

All materials were reused from other things, the result is like a "Frankenstein radio".

The "telescopic" antenna is a tape measure/flexometer which was broken too. I replaced the original speaker (which I think was another impedance) with a proper 8 ohms speaker which produced low volume, so i decide add a Pam8403 amplifier module for best performance. The total current drain is 0.10 amp for a regular "loud" audio level.

So the Grundig Frankie is alive!!… It's alive!!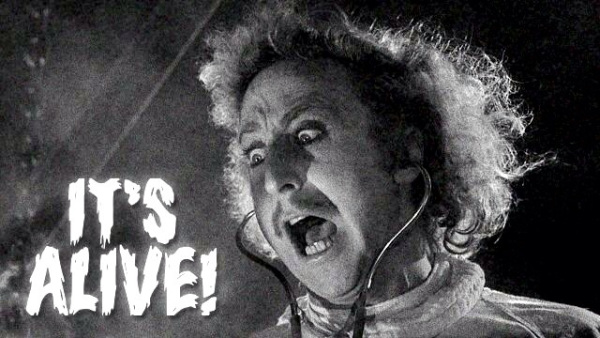 Click here to view video in new window.
This is brilliant, Emilio! Although this radio is quite scary–and, let's face it, "post-apocalyptic"–I think it's absolutely amazing! I love the handle and the tape measure antenna. You, sir, are a mad scientist and I look forward to your next creation! (I'll just take shelter first!) 🙂
Anyone else ever created a Frankenradio? Please comment!