Many thanks to SWLing Post contributor, Bob Colegrove, who shares the following:
---
A Rack of Radios
by Bob Colegrove
You simply cannot have enough radios – a principle I learned a long time ago.  The difficulty occurs when it comes to storing them and yet having them at the ready when necessity calls.  Turns out several of my portables fall within a dimensional range that they can be conveniently stored in a rack on the table.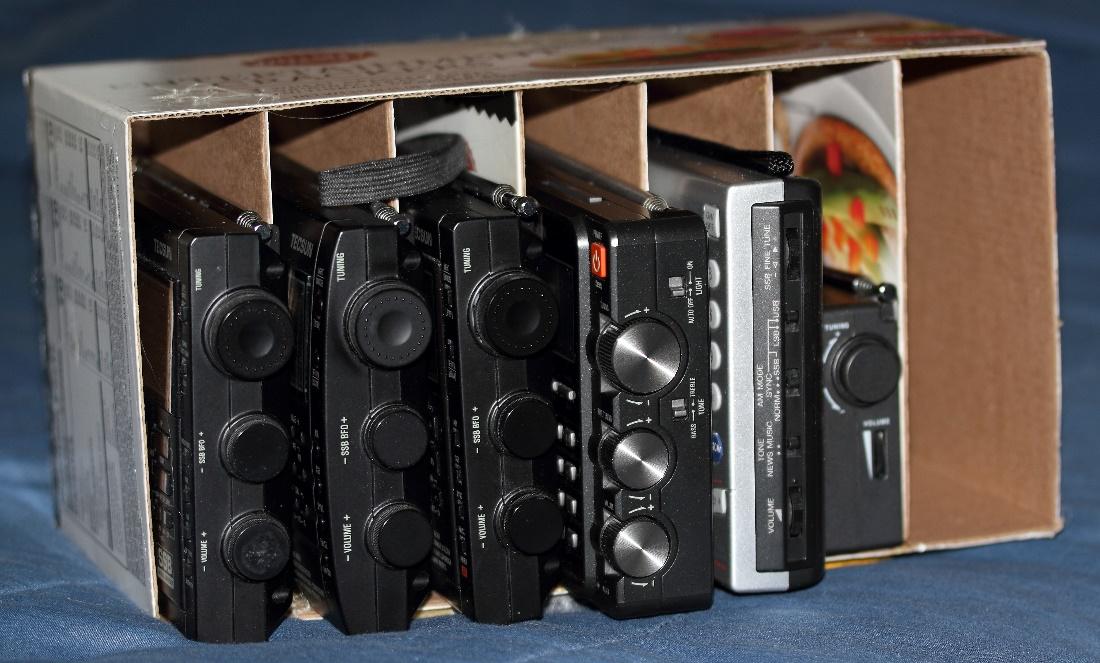 I would like to say I made a project out of this choosing a fine hard wood for construction, carefully routing each divider into a finely milled slot, tastefully finishing the whole thing off with appropriate stain and varnish, and perhaps lining each slot with felt of finest virgin wool.  However, never having been one to let form triumph over function, instead, I found a couple empty cracker boxes of the right dimensions, made a few cuts with a hobby knife, and applied some hot glue.  Whalla!
Wait a minute.  Is that an unused slot at the end?  Hmm!
---
I love it, Bob!
I mean, you know those cracker boxes just wanted to become a custom radio rack–! I say save the fine wood working to build the shelf upon which you'll place your bespoke cracker box radio rack. 
Thank you!