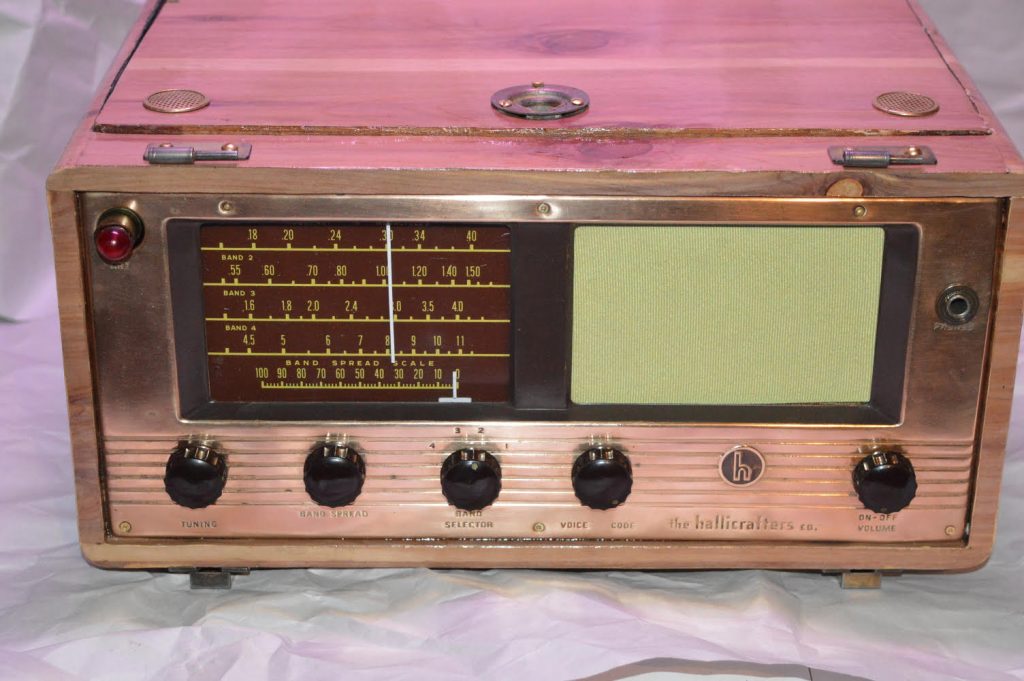 Many thanks to SWLing Post contributor, Edward Ganshirt, who shares the following:
This is a Hallicrafters S-72L "barn find" I restored.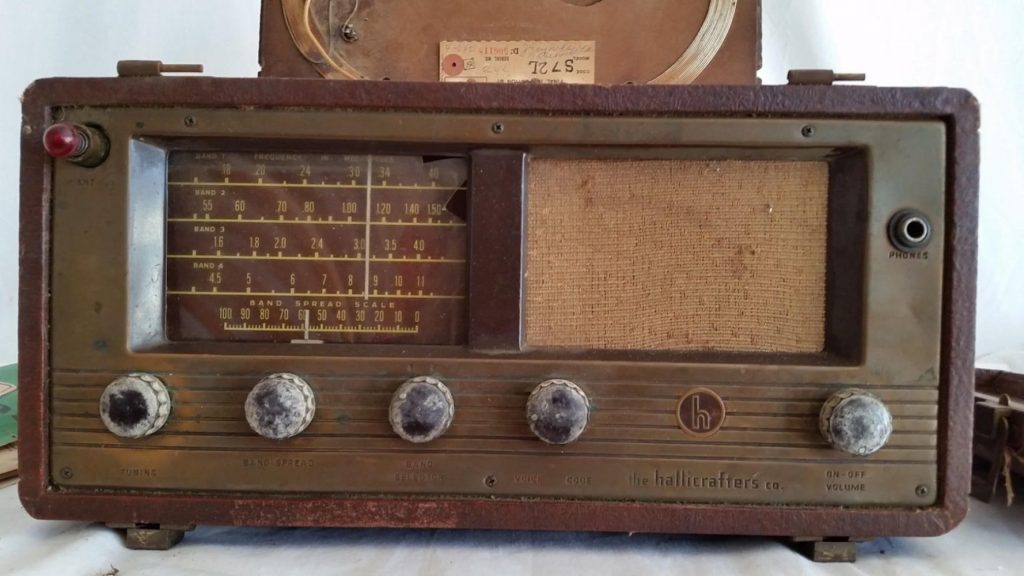 This turned out to be a furniture refinishing project and not a radio (electronics) restoration job.
It is a 1949/50 era portable with batteries and 1 volt tubes.

When I brought it home the cosmetic condition was such, I kept it away from the litter box out of an abundance of caution to prevent it from being buried by the cats.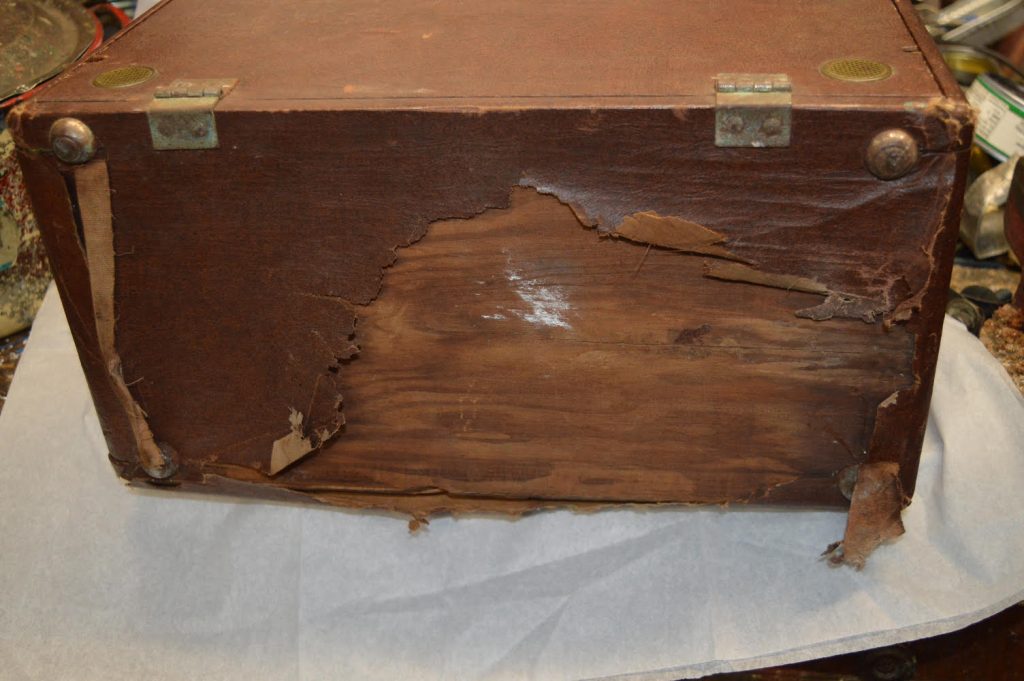 This is a very early portable radio made out of plywood and coated with brown wall paper fabric imitating cheap portable record players and luggage of the era.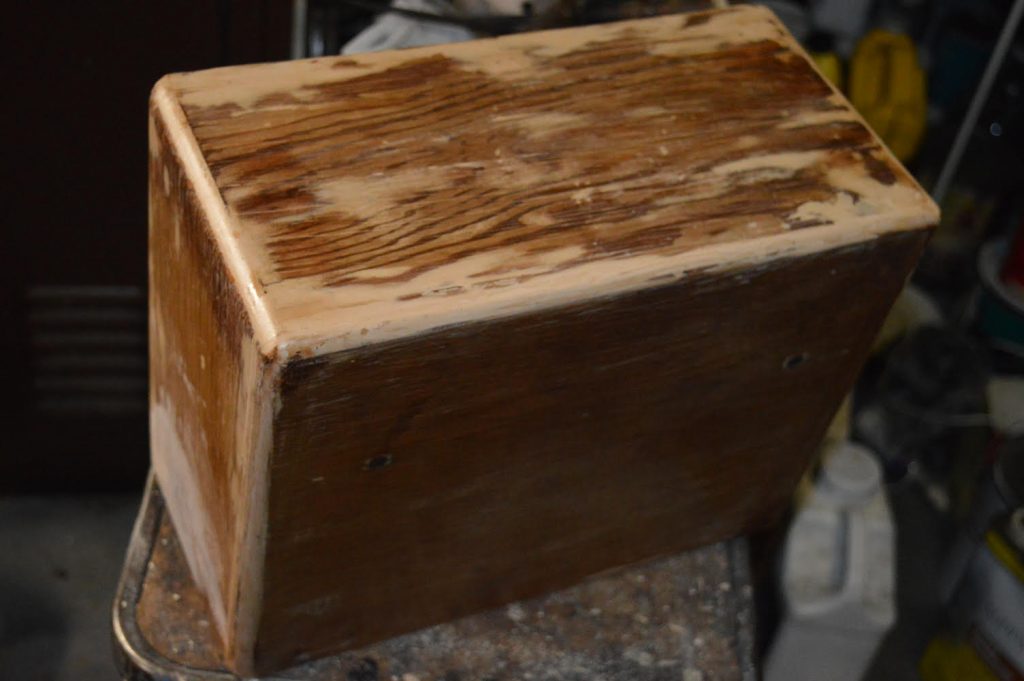 I decided to laminate it with cedar drawer liner to give it some class instead of vinyl wallpaper.

While learning to laminate wood is another skill outside the scope of this article, The trick when applying laminate is to prevent bubbles forming under the laminate.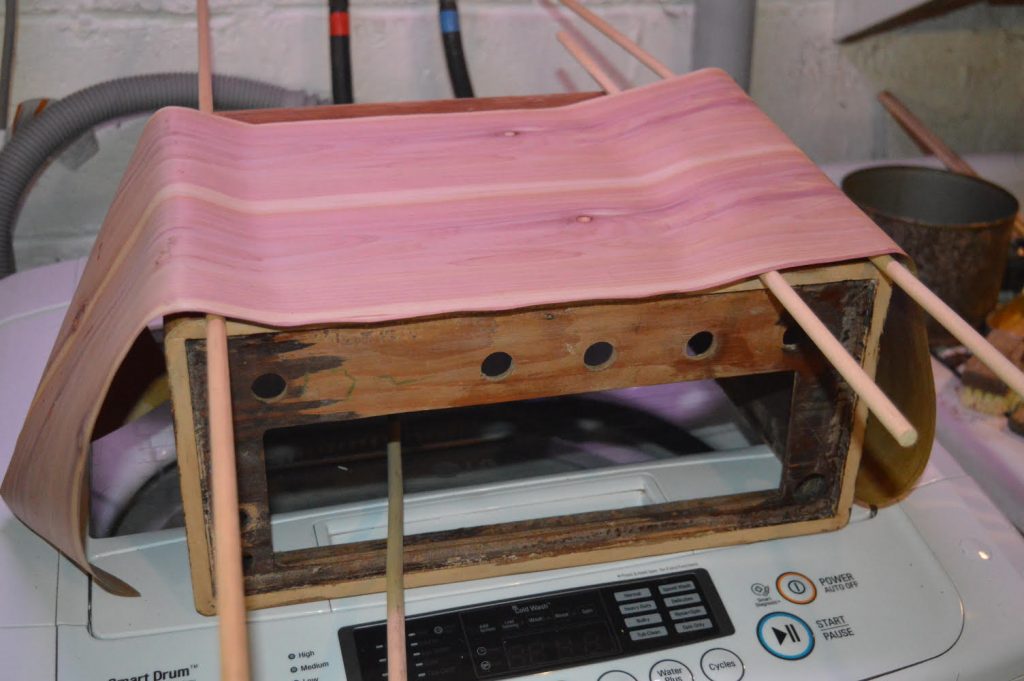 Also all divits and dents should be filled in with Bondo or wood filler. The surface is lightly sanded with very fine sandpaper and at least 8 layers of gloss water based floor varnish applied and allowed to thoroughly dry before the next coat.

This radio has nice audio quality, It has a BFO and tunes the longwave band through 11MHz.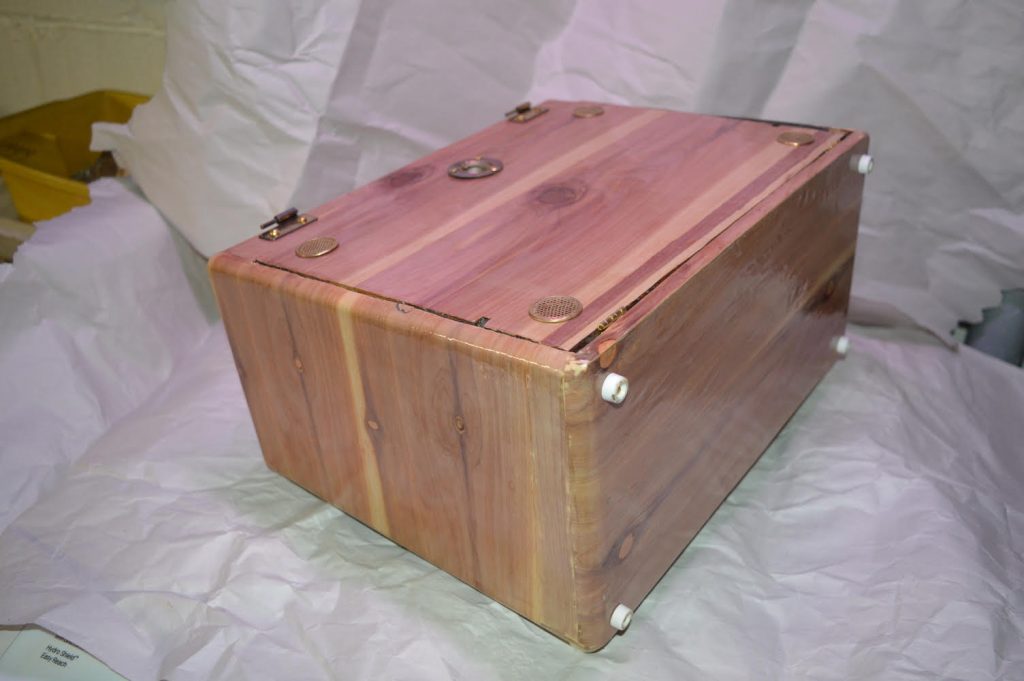 The only regrets is cleaning it aggressively which took away a lot of the "old radio smell", but the cedar aroma will keep the moths out.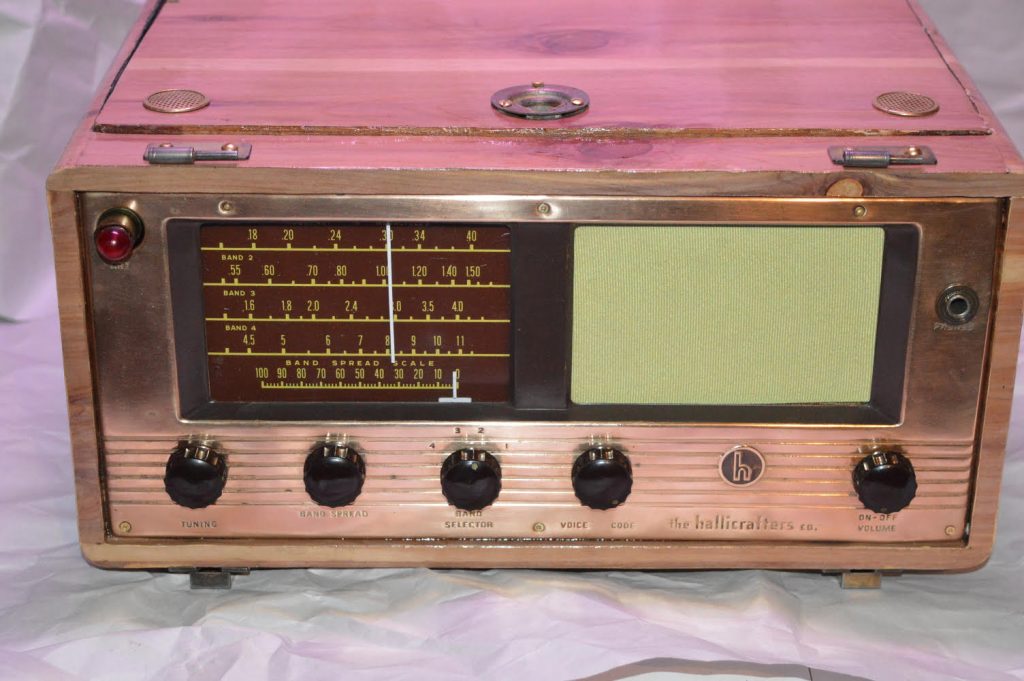 Fantastic, Ed!  Thanks for sharing. I think you made a considerate upgrade to the S-72L. Great to hear this radio plays well and has excellent audio. I found one at a hamfest once in slightly better cosmetic condition, but much worse electrical condition than your pre-restoration unit. I'm sure I took a photo of it, but I can't seem to find it in the archives.
Post readers: any other Hallicrafters S-72L owners out there?  Have you ever installed wood laminate on a radio cabinet? Please comment!
---
Do you enjoy the SWLing Post?
Please consider supporting us via Patreon or our Coffee Fund!
Your support makes articles like this one possible. Thank you!