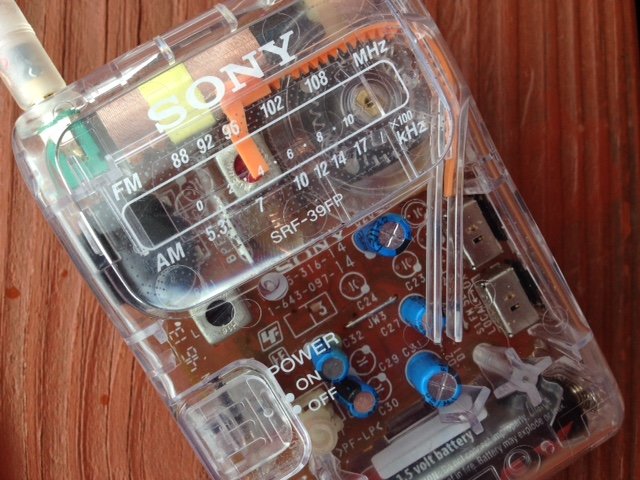 Radio Waves:  Stories Making Waves in the World of Radio
Because I keep my ear to the waves, as well as receive many tips from others who do the same, I find myself privy to radio-related stories that might interest SWLing Post readers.  To that end: Welcome to the SWLing Post's Radio Waves, a collection of links to interesting stories making waves in the world of radio. Enjoy!
---
Inside Wire, available 24/7 to incarcerated people in Colorado and to online listeners around the world, is said to offer a chance for prisoners and those they harmed to heal.
LIMON, Colo. — Herbert Alexander stares at the sound waves jumping on the computer screen in front of him, his shaved head partially covered by headphones. He's editing a short audio feature on incarcerated fathers, a subject with which he is intimately familiar.
His two sons will soon hear his voice and his story because Alexander, 46, an inmate at Limon Correctional Facility, is preparing a segment for Inside Wire: Colorado Prison Radio, billed as the first radio station to be produced inside a prison and available to the world outside.
Other radio stations created in prisons generally air only within the walls of their lockups, but Inside Wire, which premiered March 1, reaches all 21 prisons in the state and beyond, online and by app, making the first of its kind in the country, organizers said.
"In spaces where isolation continues, this medium can cut through that," said Ryan Conarro, general manager and program director of Inside Wire and creative producer for the University of Denver Prison Arts Initiative, which oversees the program in partnership with the Colorado Department of Corrections. [Continue reading at NBC…]
This issue of ERN includes novel aeronautical experiments, life-detecting radars and non-wearable health monitoring, the latest on those mysterious shortwave trading stations and more.
Click here to read a wide variety of topics in Experimental Radio News 4.
The BBC has resurrected an old school way of broadcasting in order to reach people in the crisis area of Ukraine: Shortwave radio. What is shortwave, and why has the BBC decided to begin using it again? Continue reading →