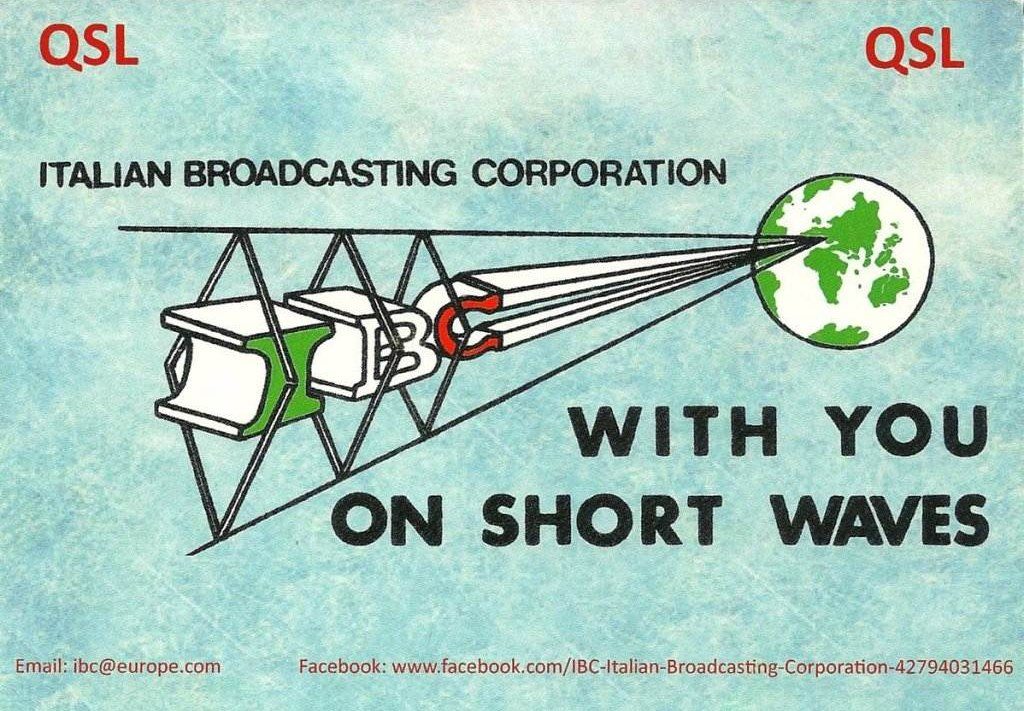 Many thanks to SWLing Post contributor, Ralf Bender, who notes that the following announcement has been posted on the IBC website:
In addition, the IBC posted the following note on their Facebook page:
IBC – ITALIAN BROADCASTING CORPORATION
www.ibcradio.webs.com
With great regret we announce the closure of our shortwave transmissions starting today, 31 December 2018. The reasons are economic, organizational and not least also the bad coverage of our signal in Italy lately. However, we plan to return with you as soon as possible.
To all HNY!
Thank you for the tip, Ralf, although this news sounds ominous. I hope the IBC can resolve their issues and return to the air.