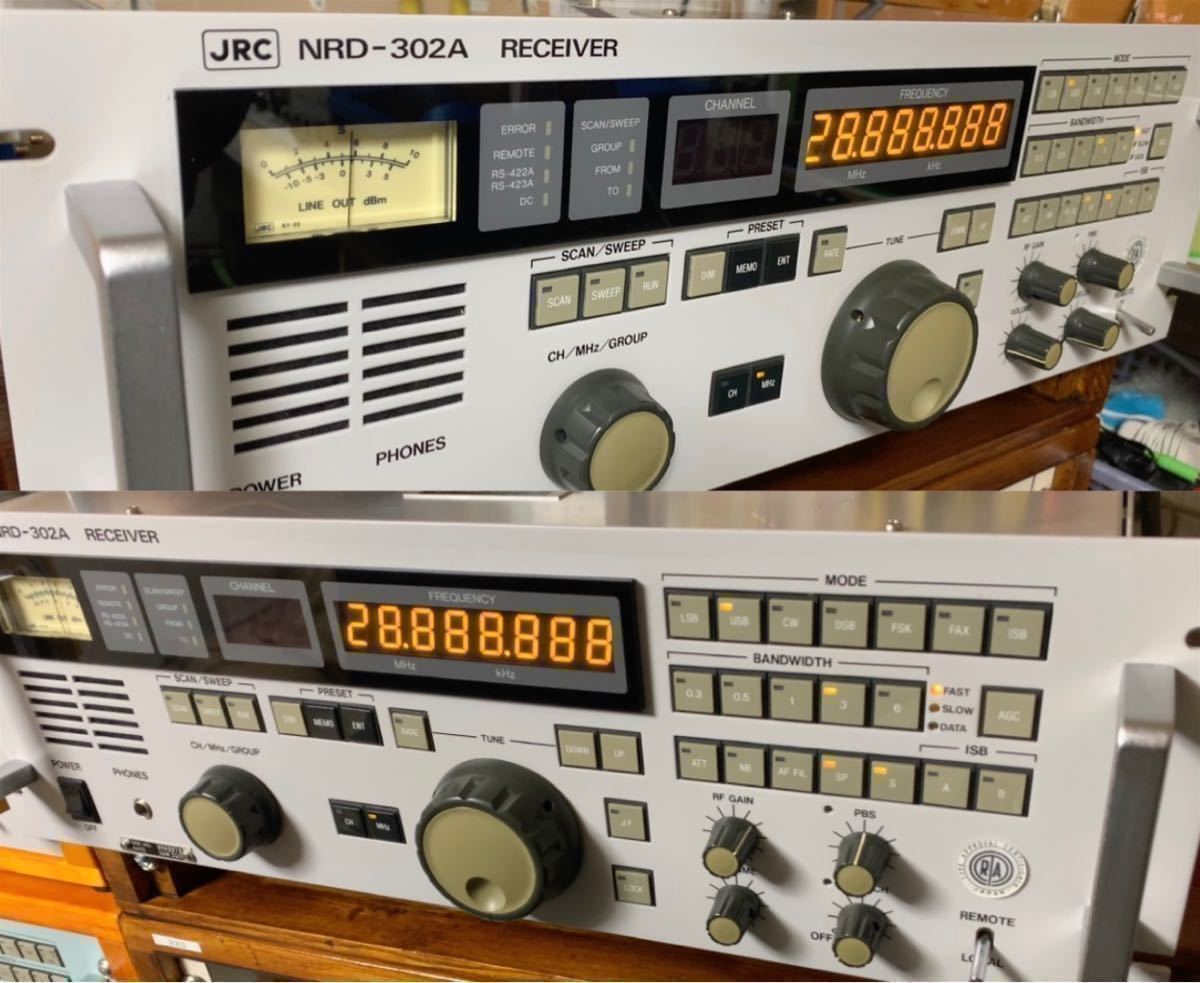 Many thanks to SWLing Post contributor, Dan Robinson, who writes:
The seemingly un-ending stream of classic premium receivers continues at the Japan auction site known as "Buyee":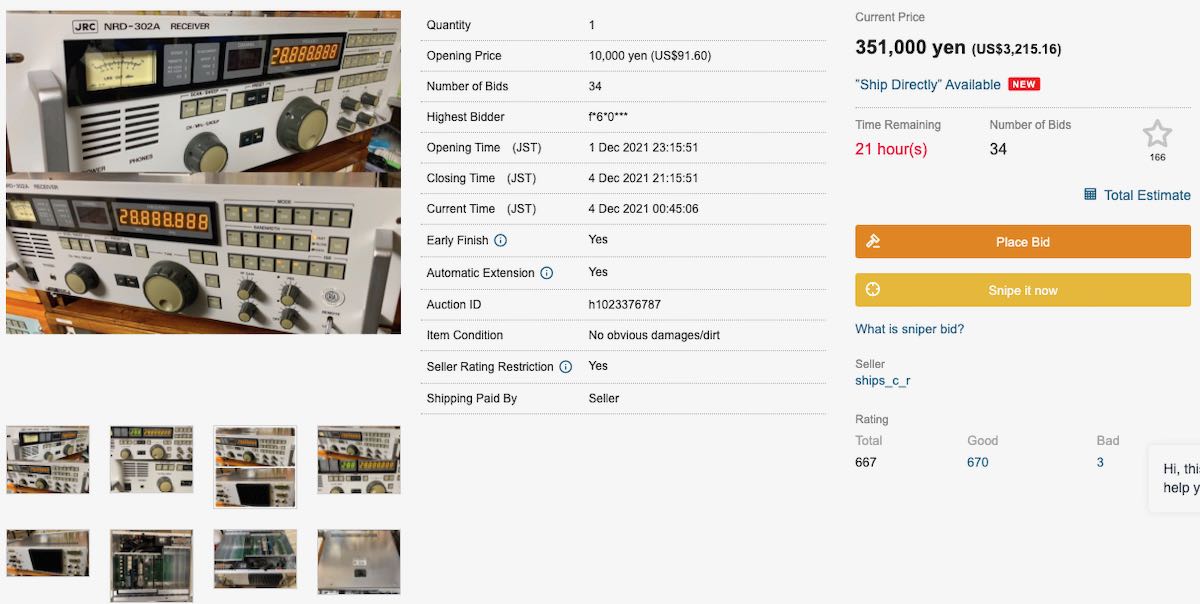 This ultra-rare Japan Radio Company NRD-302A is expected to exceed the U.S. $5,000 mark.
As premium receiver collectors/users know, the 302A is certainly among the top rarest of the JRC professional/marine line. At the top of that line was the NRD-630, which was described by the company at the time it was being manufactured, as a "training" receiver. For some reason, though more of them were manufactured by JRC, the 302A is even more infrequently seen on the used market.
Listed as "typically unavailable" on Page 347 of the Osterman Receivers Past and Present guide, the 302A exceeds the previous 301A model in having ISB mode and a narrow 0.5 filter, with 1 Hertz tuning resolution. Previous other ultra-rare JRC sets on the Japan site included two NRD-95 receivers, both of which came in at over $5,000 U.S.
Click here to check out this auction.
What a beautiful radio!  Thanks for sharing this insight with us, Dan. Very curious what this ultra rare rig will fetch!