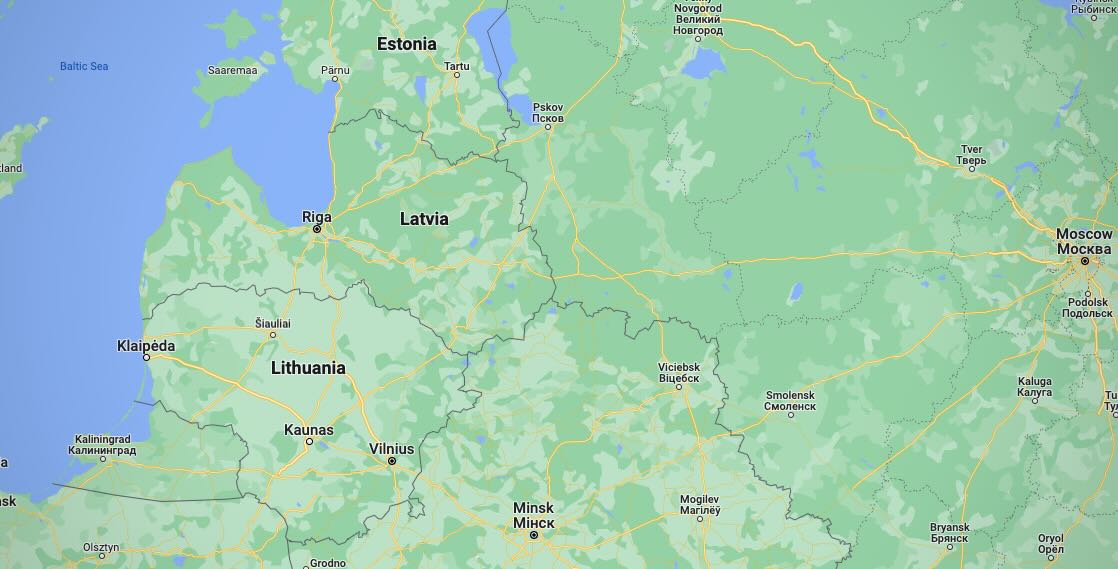 Many thanks to SWLing Post contributor, Eric Jon Magnuson, who shares a link to the following press release from RFE/RL:
---
WASHINGTON—Following the forced suspension of RFE/RL operations in Russia on March 6, RFE/RL is pleased to announce the opening of news bureaus in Riga, Latvia and Vilnius, Lithuania. These offices will house teams from RFE/RL's Russia and Belarus services and the 24/7 Current Time global digital and TV network, and also provide a base for new investigative journalism projects and digital innovation hubs.
Said RFE/RL President Jamie Fly, "These new bureaus will allow RFE/RL to continue to engage with our audiences in Russia and Belarus, despite those government's best efforts to silence independent journalism. RFE/RL will expand its already-successful efforts to reach Russian and Belarusian audiences with the relevant news they seek, and desperately need. We are grateful to the Latvian and Lithuanian governments for their commitment to press freedom and their support for vulnerable journalists who have had to seek safe haven outside their home countries."
In Riga, RFE/RL plans to establish a multimedia hub that will host Russian Service and Current Time staff displaced from Russia. The Latvian capital will also house a new, Russian-language investigative journalism unit and a digital innovation hub designed to counter disinformation and develop strategies to circumvent online censorship across delivery platforms. The Vilnius news bureau will primarily host displaced Belarus Service journalists forced to flee after the flawed 2020 elections, as well as a new reporting team being set up by Current Time to serve the needs of the network's Russian-speaking audiences in Belarus.
RFE/RL's impact during the first two weeks of Russia's war on Ukraine demonstrates the appetite within Russia and Belarus for a credible, uncensored alternative to Kremlin media about the full scope of the conflict. Between February 24 and March 16, the number of views of RFE/RL videos on YouTube from Russia tripled to nearly 238 million, while the number of visits, page views, and unique visitors to its websites from Russia rose by 34 percent, 51 percent, and 53 percent respectively. As for Belarus, the number of RFE/RL videos viewed via YouTube from inside the country quadrupled (to 22.4 million), and the number of visits (+158%), page views (+148%), and unique visitors (+110) to RFE/RL websites from Belarus has also increased dramatically.
RFE/RL deeply appreciates the support of the governments of Latvia and Lithuania for RFE/RL's mission and for the establishment of these new bureaus. The people of Latvia and Lithuania have for decades been enthusiastic consumers of RFE/RL programming—both of RFE/RL's Latvian and Lithuanian services that operated from 1975 to 2004, and more recently of Current Time programming. RFE/RL President Fly visited Vilnius and Riga this past January, in part to attend the Lithuanian premiere of the award-winning, Current Time-commissioned film "Mr. Landsbergis," about Lithuania's struggle to restore its independence.
RFE/RL's Russian Service is a multiplatform alternative to Russian state-controlled media, providing audiences in the Russian Federation with informed and accurate news, analysis, and opinion. The Russian Service's websites, including its regional reporting units Siberia.Realities and North.Realities, earned a monthly average of 12.7 million visits and 20.6 million page views in 2021, while 297 million Russian Service videos were viewed on YouTube, Facebook, and Instagram.
Current Time is a 24/7 Russian-language digital and TV network led by RFE/RL in cooperation with VOA, that caters to Russian-speakers worldwide. In addition to reporting uncensored news, it is the largest provider of independent, Russian-language films to its audiences. Despite rising pressure on Current Time from the Russian government, Current Time videos were viewed over 1.3 billion times on YouTube, Facebook, and Instagram/IGTV in FY2021.
Labeled an "extremist organization" by the Belarus government, RFE/RL's Belarus Service provides independent news and analysis to Belarusian audiences in their own language, relying on social media platforms such as Telegram, Instagram, and YouTube, as well as mirror sites and an updated news app to circumvent pervasive Internet blockages and access disruptions.
About RFE/RL
RFE/RL relies on its networks of local reporters to provide accurate news and information to more than 37 million people every week in 27 languages and 23 countries where media freedom is restricted, or where a professional press has not fully developed. Its videos were viewed 7 billion times on Facebook, YouTube, and Instagram/IGTV in FY2021. RFE/RL is an editorially independent media company funded by a grant from the U.S. Congress through the U.S. Agency for Global Media.