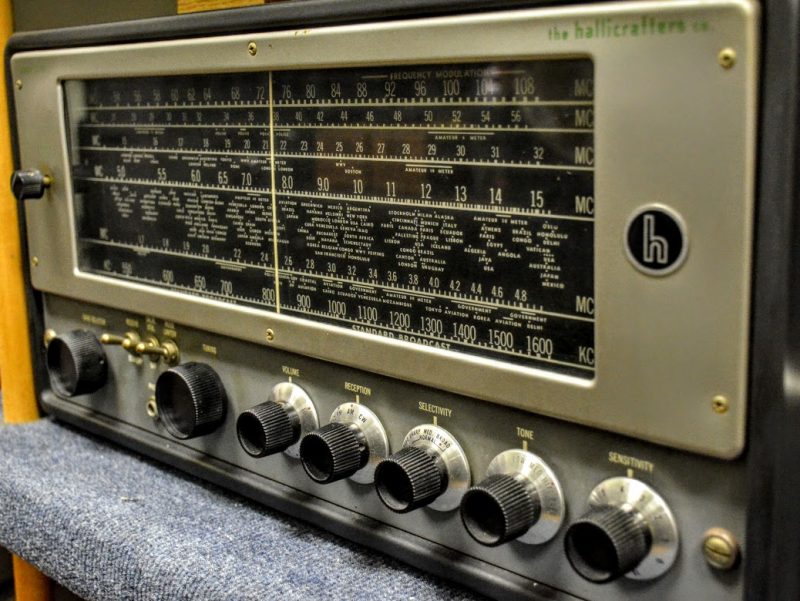 Radio Waves:  Stories Making Waves in the World of Radio
Welcome to the SWLing Post's Radio Waves, a collection of links to interesting stories making waves in the world of radio. Enjoy!
---
If you're driving through the greater Ravenswood area and tune your radio dial to 87.9 FM, you might just enter a sort of radio twilight zone. On tap? Old timey, crime-thriller radio dramas, complete with sleuthy melodramatic music, damsels in distress and classic radio sound effects – footsteps, doors slamming, the gun going off.
There are no call letters or DJs, just "audio noir" floating out over a two-square-mile sweet spot on Chicago's North Side.
It's all broadcast illegally out of a nondescript two-flat on a residential block. There's a spindly antenna on the roof, visible mainly from the alley, and a 50-watt transmitter in the upstairs apartment. And there's Bill, a retired computer and audio engineer who's been operating this illegal station for some 15 years. He asked us not to use his last name for fear of "FCC prison."
"People on the lakefront up in the high rises can hear it," said Bill. "And they used to listen at Lane Tech somewhere on an upper floor. So it gets out a little ways, but not that far."
Bill got into noir not because it's gripping radio, but rather because it's not. He has insomnia, and the plot lines from Dragnet and Yours Truly, Johnny Dollar help him fall asleep. [Continue reading and listen to this piece at WBEZ.]
U.S.-backed news outlets and Ukrainian activists use Cold War techniques and high-tech tactics to get news about the war to Russians.
WASHINGTON — Using a mix of high-tech and Cold War tactics, Ukrainian activists and Western institutions have begun to pierce the propaganda bubble in Russia, circulating information about the Ukraine war among Russian citizens to sow doubt about the Kremlin's accounts.
The efforts come at a particularly urgent moment: Moscow appears to be preparing for a new assault in eastern Ukraine that could prove devastatingly bloody to both sides, while mounting reports of atrocities make plain the brutality of the Kremlin's tactics.
As Russia presents a sanitized version of the war, Ukrainian activists have been sending messages highlighting government corruption and incompetence in an effort to undermine faith in the Kremlin.
Radio Free Europe/Radio Liberty, a U.S.-funded but independent news organization founded decades ago, is trying to push its broadcasts deeper into Russia. Its Russian-language articles are published on copies of its websites called "mirrors," which Russian censors seek out in a high-stakes game of whack-a-mole. Audience numbers have surged during the war despite the censorship. Continue reading →