Many thanks to SWLing Post contributor, David Goren, who shares a link to this PDF which is a primer on soldering…in comic book form!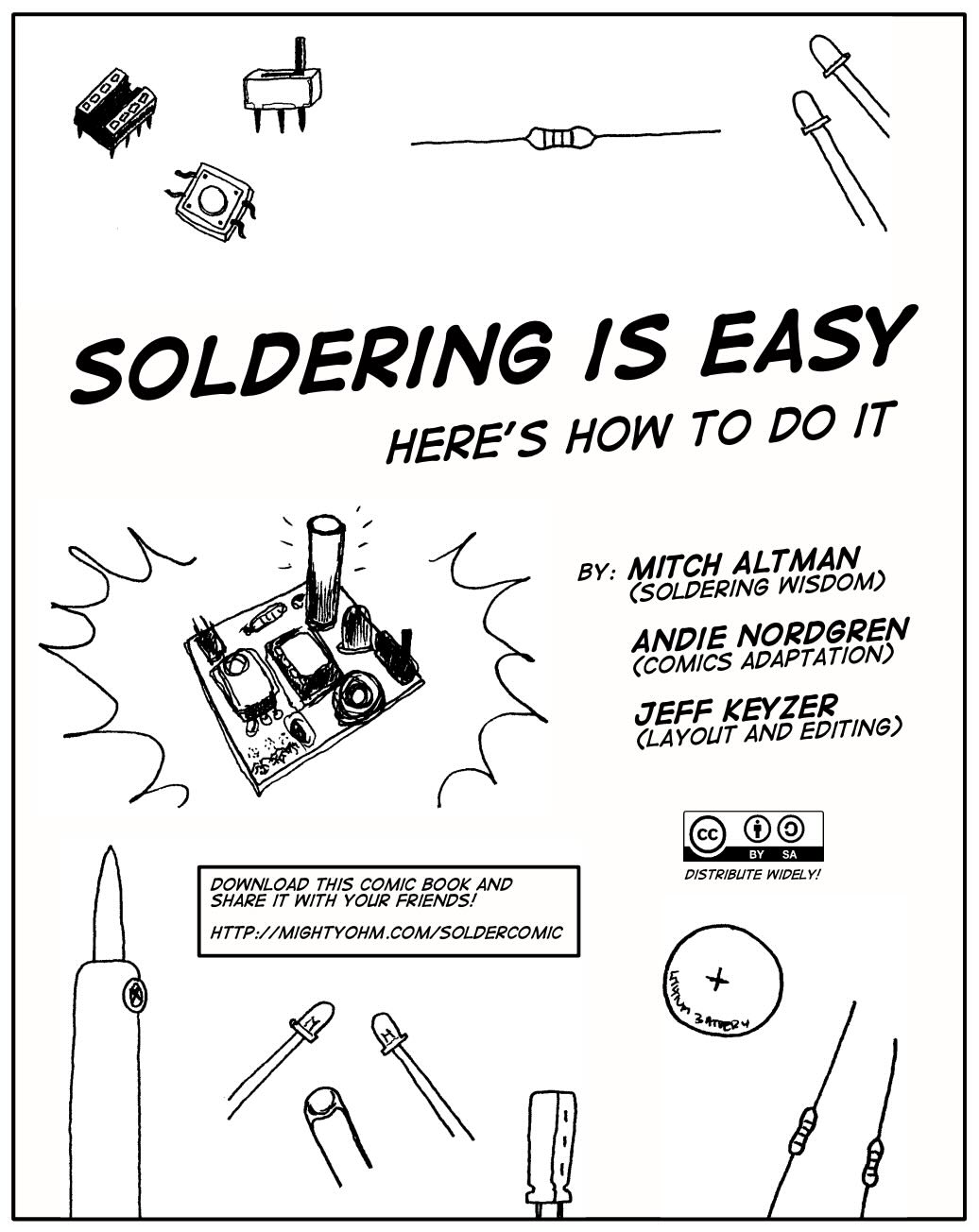 Thing is, this primer is brilliantly illustrated and all of the soldering techniques are truly textbook. No wonder, though: the amazing Mitch Altman provided the "Soldering Wisdom." (You might recall my love of Mitch's TV-B-Gone kit.)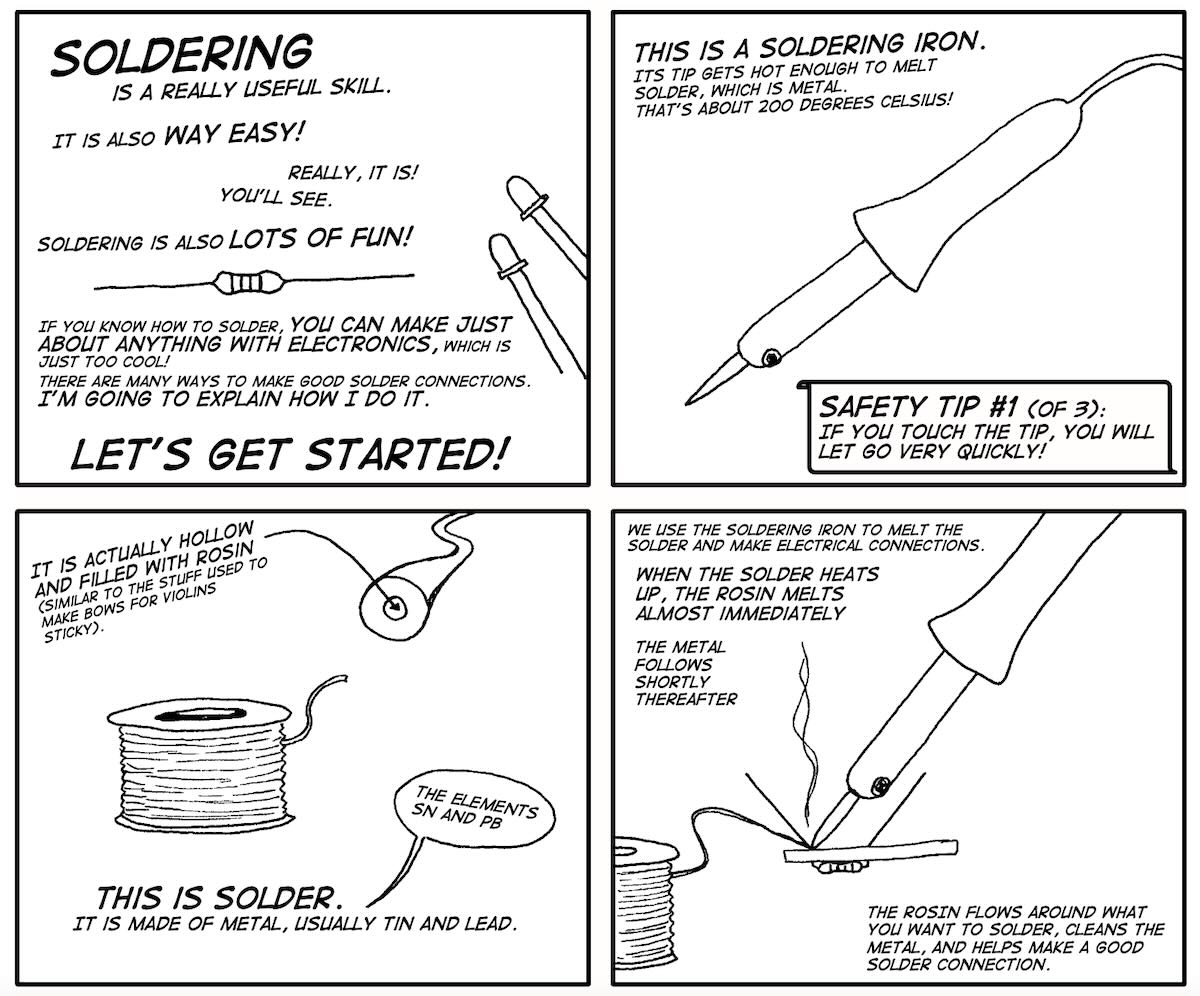 David didn't know this, but I use this comic guide very heavily when teaching classes or individuals how to solder. It connects with all generations of makers and tinkerers.
It is the benchmark, in my opinion!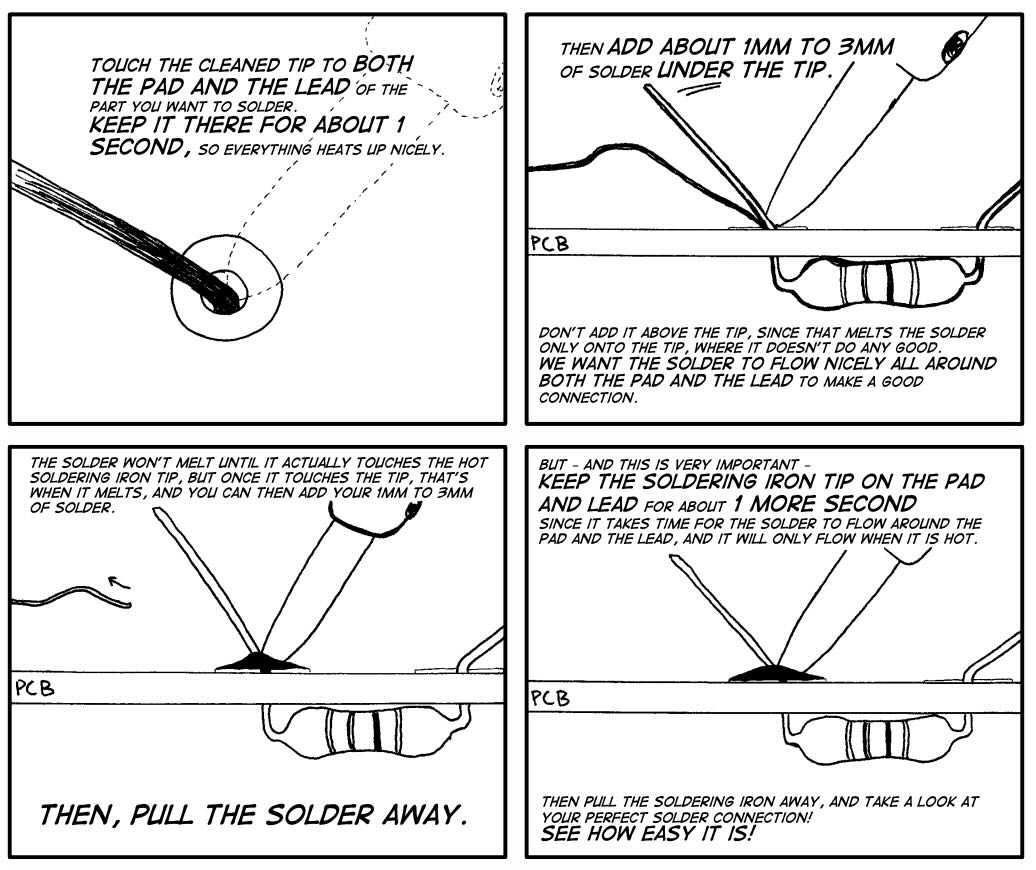 Mitch specifically designed this tutorial to be spread widely, so he licensed it under Creative Commons. Share this widely!
Click here to download the full PDF.
I've also stored a backup copy here on the SWLing Post.
Thanks for reminding me about this tutorial, David!