Man thanks to SWLing Post contributor, Jim Salmon (2E0RMI), for sharing the following:
---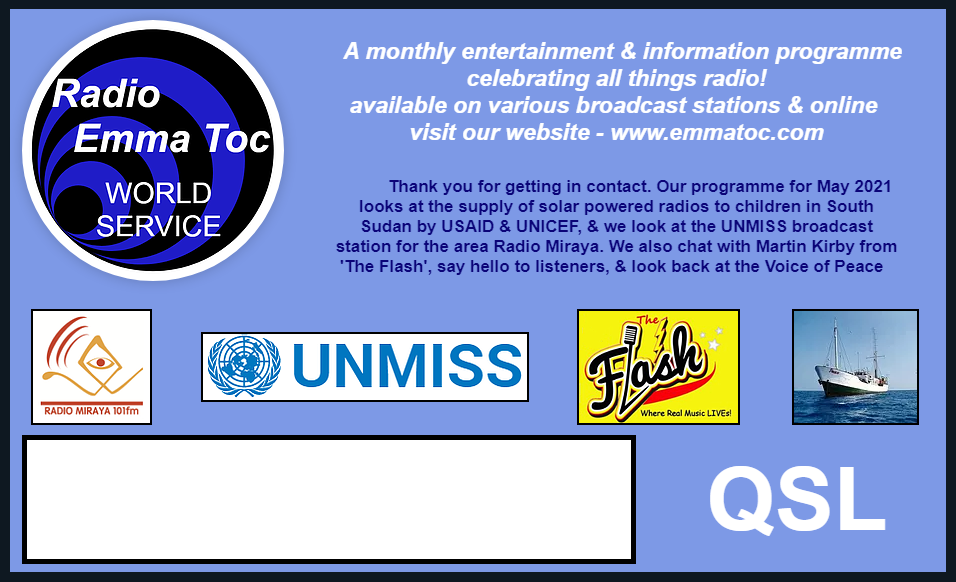 RADIO EMMA TOC WORLD SERVICE – SCHEDULE SUMMARY – JUNE 2021
Programme Contents –  Solar powered radios in South Sudan & Radio Miraya / interview with Martin Kirby from 'The Flash' / hellos to listeners / the Voice of Peace
Ways to listen…   Radio Emma Toc World Service – programme no. 13 – May 2021
You can listen online – www.emmatoc.com  – visit the 'World Service' page.
You can listen to our shortwave or MW or FM broadcasts via our relay partners as follows: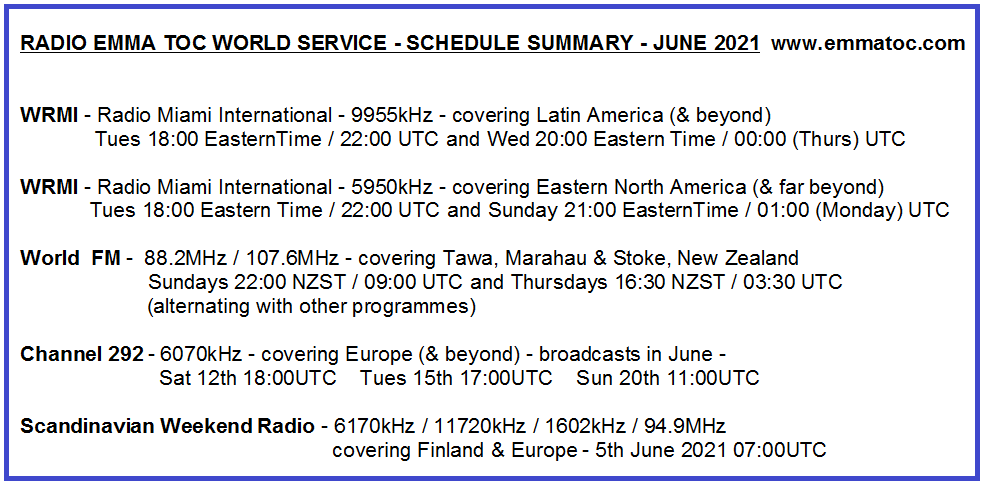 Happy listening! If you are outside the transmitter coverage areas, why not listen via the broadcasters' online services. Website details for the above stations are listed on our own website www.emmatoc.org/worldserviceindex
If you don't have access to receivers & aerials you can try using an online SDR receiver – ve3sun.com/KiwiSDR – experience the enjoyment of tuning around shortwave from worldwide locations online.
We are happy to issue eQSLs for reception reports sent to – [email protected] – & will gladly include for online reports. If using an online SDR, please give us the SDR location.
If any stations wish to relay our programme a download link is available on our website. Please advise us of times & dates so we can publicise in our schedule.
Thank you!
Jim Salmon  –  Radio Emma Toc