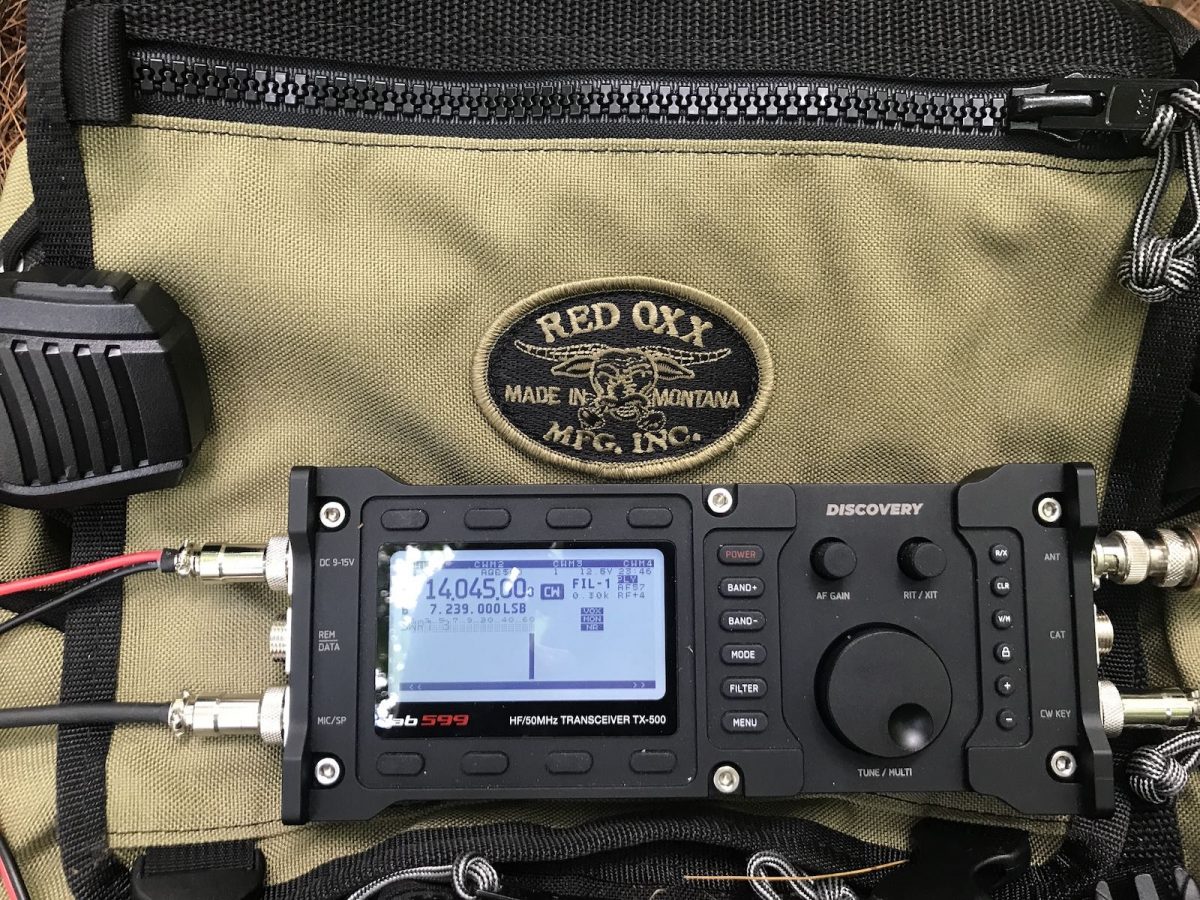 Yesterday, I hit the field again with the lab599 TX-500 Discovery. This time, I wanted to give the radio a proper shake-out by hiking to my location with the entire station in my pack.
This TX-500 transceiver is on loan, so I haven't built a custom field kit for it like I have with my other radios. To be on the safe side, I packed the rig and all of its accessories in my Red Oxx C-Ruck pack.
The C-Ruck is loaded with three antennas, two LiFePo batteries, DC distribution panels, extra adapters/connectors, and essentially everything I need to handle pretty much any field situation. I take it on every field activation when I can afford the space in my car/truck because it's so complete and stocked, it's like a mini shack in a bag complete with tools I might need in the field.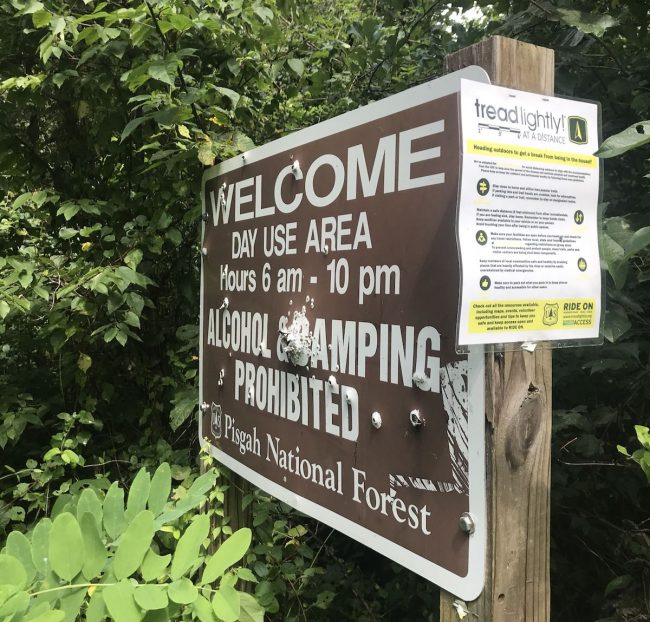 This radio bag was total overkill for a quick day hike into Pisgah National Forest and I did remove a few heavy items like a larger battery, my Wolf River Coils TIA vertical, and other extra accessories. But at the end of the day, my four-legged hiking partner (Hazel) and I both agreed that I would kick myself if I arrived on-site and realized I was short, say, one PL-259 to BNC connector.
Turns out, the C-Ruck was just what the doctor ordered. The TX-500 is so compact, it fit in the C-Ruck's top flap pocket that holds my logging notepad. I used that top flap to strap down my folding three legged stool for the hike.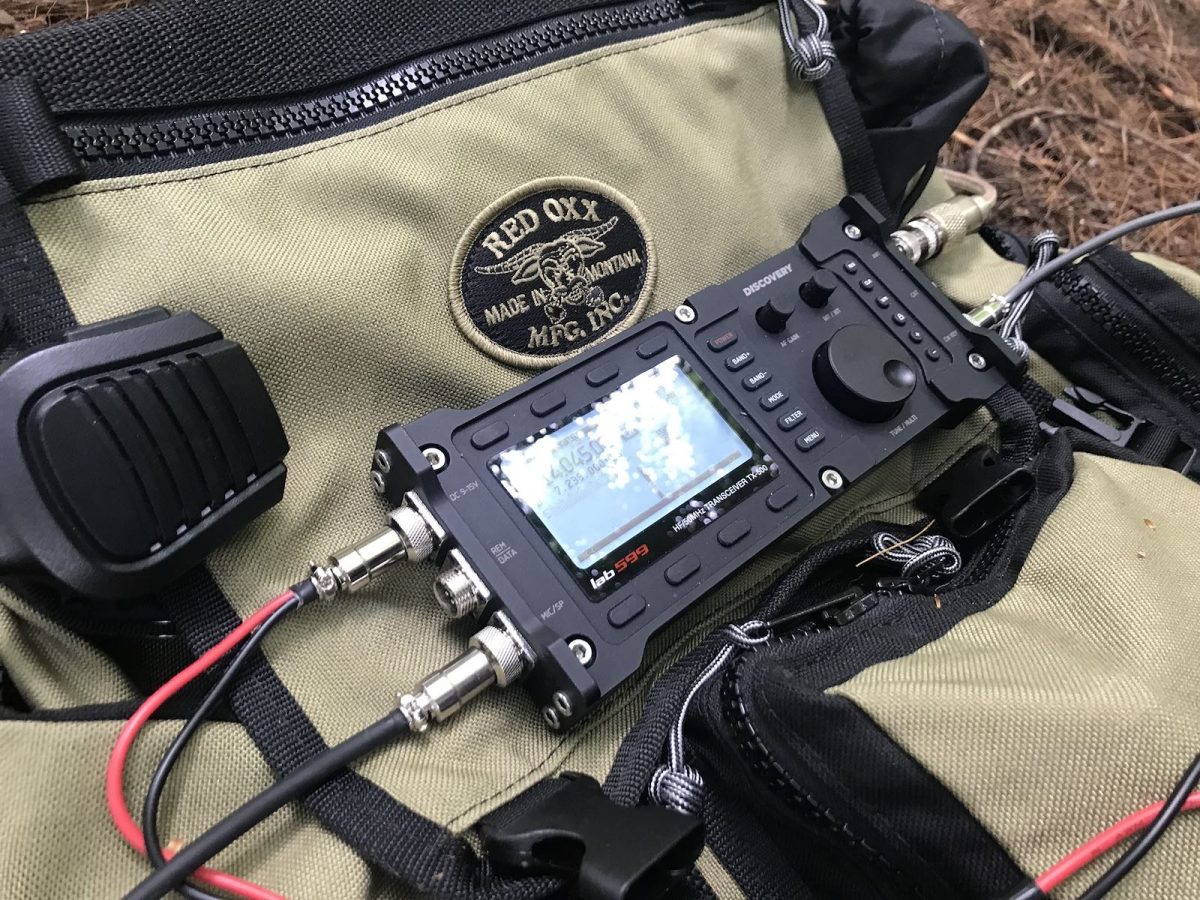 The best part was the C-Ruck made for a perfect field table! The front pocket of the pack (which contains supplies like a first aid kit, emergency tarp/sleeping back, protein bars, etc.) propped the TX-500 in place.
After finding a nice spot off-trail, I set up my EFT Trail-Friendly end fed antenna in short order, plugged it into the TX-500, plugged in my 6 aH Bioenno LiFePo battery, the TX-500 Speaker/Mic (which conveniently clipped o the C-Ruck top flap), and finally my homebrew CW key cable.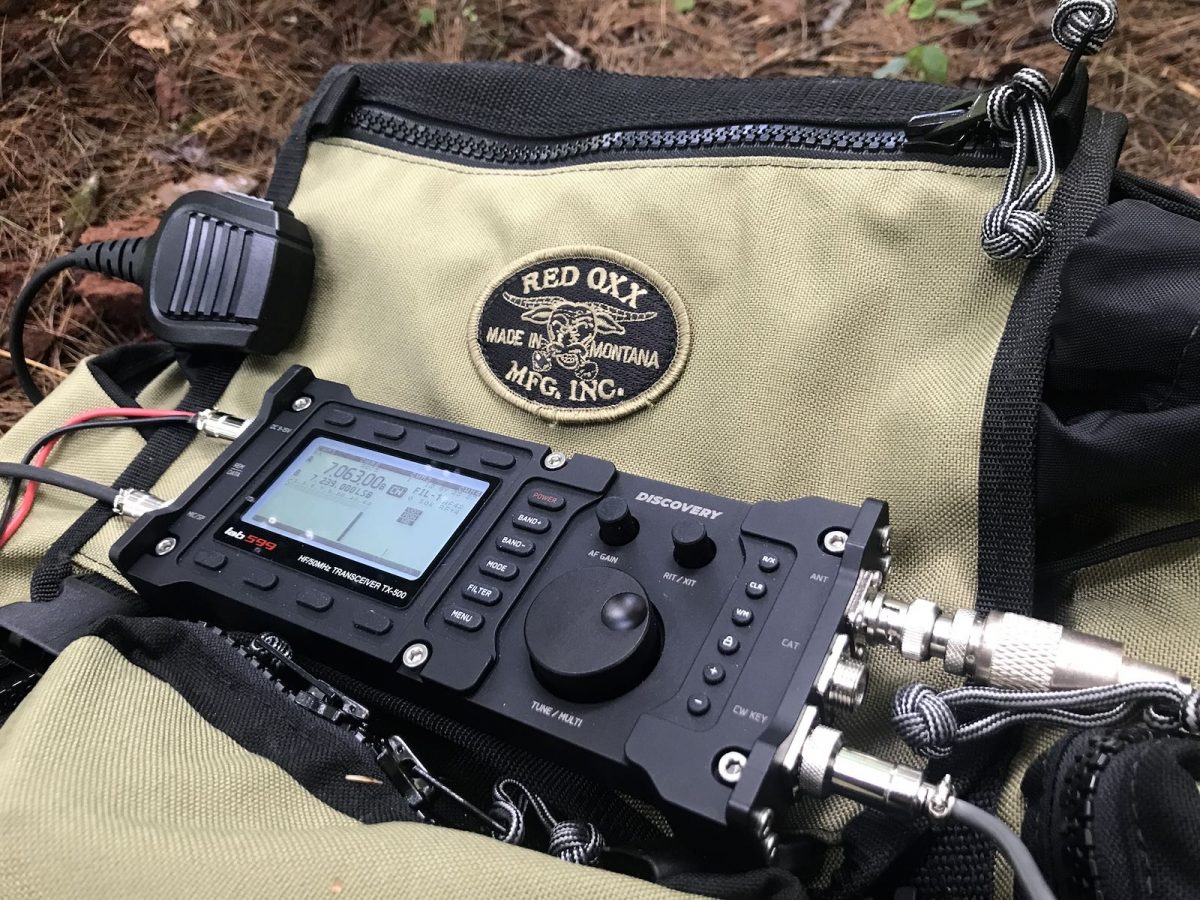 Since I had no mobile Internet service at this site–no surprise–I started the activation in CW which gave me the best opportunity to be auto-spotted by the Reverse Beacon Network (RBN) and for CW hunters to find me on the announced frequency via the POTA site.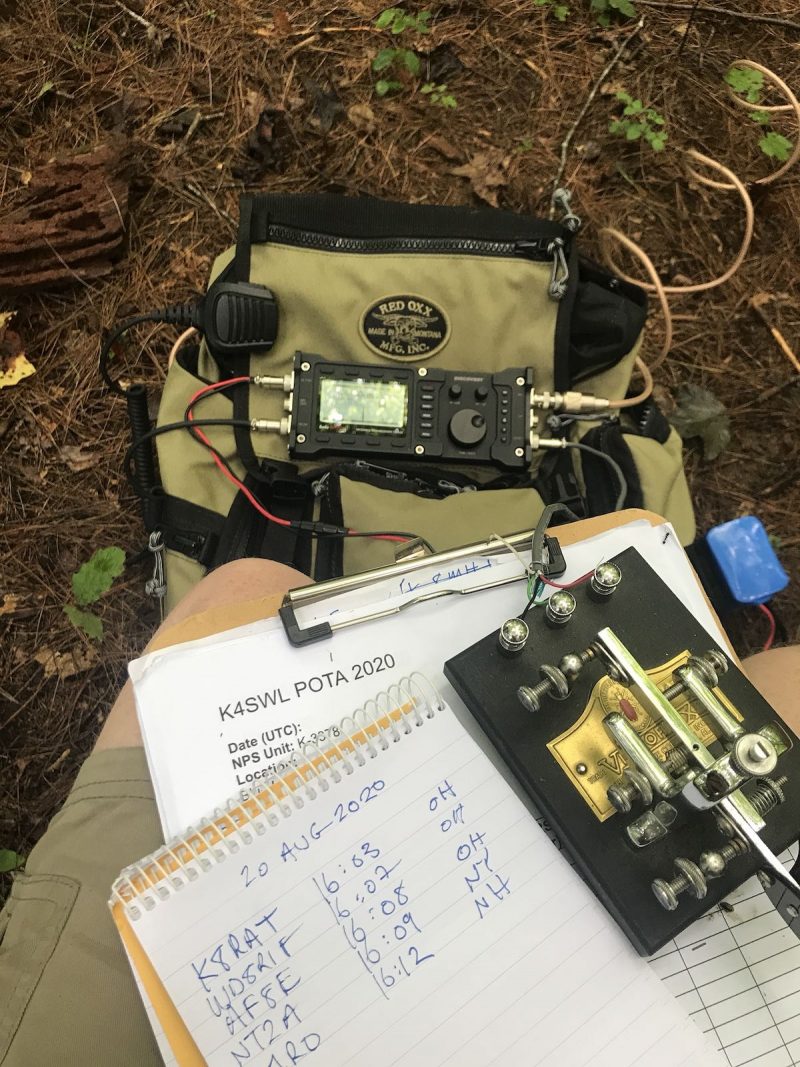 I started calling CQ and was instantly rewarded with a string of contacts on 40 meters.
After working that small pile of hunters, I moved up to the 20 meter band, started calling CQ, and made this short video:
Shortly after making this video, I heard thunder nearby and had to pack up. I'd hoped to work a few stations on 20M in CW, then switch over to SSB and work more. I'm willing to tempt fate when it's just rain, but I don't play with lightening.
All in all, It was a very pleasant–although short–activation. Hazel and I really enjoyed the hike. Frankly both of us love any excuse to hit the trails or parks.
I'm finding that the TX-500 is a very sturdy and capable field radio with fantastic ergonomics.
This morning, I pulled out the scales and found that the radio, speaker/mic, and power cable all weigh in at 1 pound 9 ounces. That's a lightweight kit by any standard.
Easy on batteries
Also, the TX-500 only seems to need about 110-120 milliamps of current drain in receive. That's an impressive number for sure–right there with the benchmark Elecraft KX2. I'm pretty sure I could operate for hours with only my 6 aH LiFePo battery pack.
More to come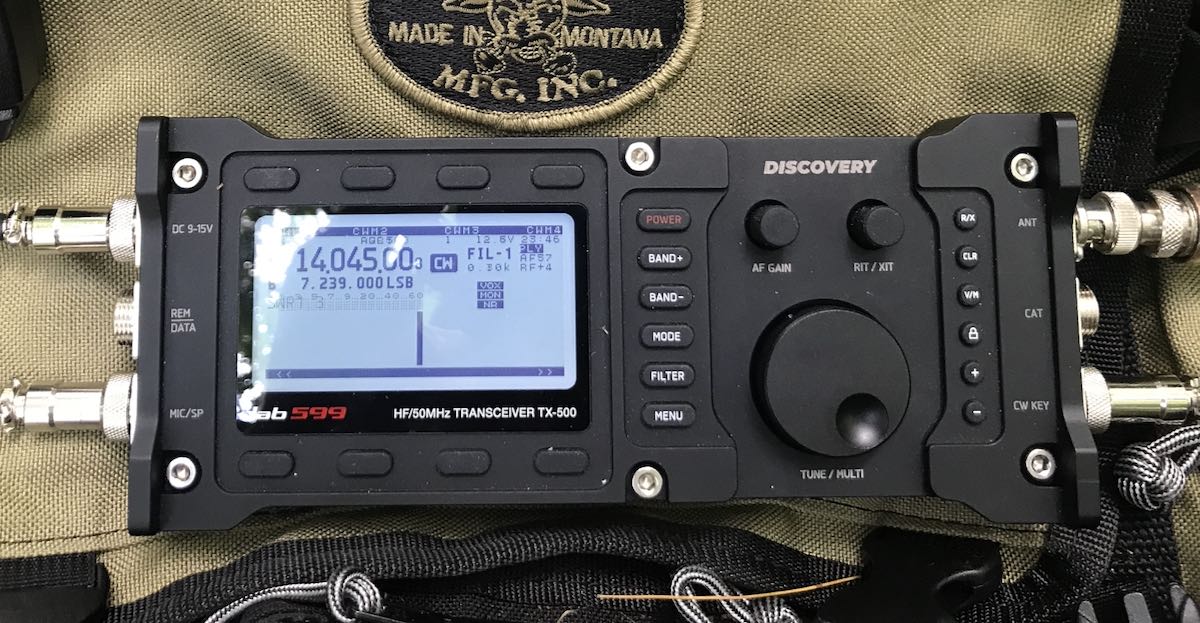 I still have the TX-500 for a week and hope to continue taking it to the field. I had planned to go out again today, but the weather forecast is dismal. Instead, I'll chase some parks here in the shack!
---
Do you enjoy the SWLing Post?
Please consider supporting us via Patreon or our Coffee Fund!
Your support makes articles like this one possible. Thank you!