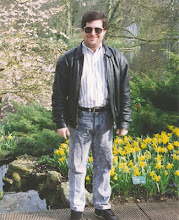 Dan Lewis, from RNI's Mailbag show, describes the latest addition to his audio archive:
You can't keep a good pirate down. Another snow-filled weekend in NYC seems like a good time to go back in time to November 11, 1990. Al Gore had not yet invented the internet, but somehow Dan Lewis was able to talk to the world on international shortwave — despite almost not being able to board a flight home from Paris. And this was before the TSA!
Give a listen over at the blog.
Dan also commented on the SWLing Post:
We haven't posted any new (old) content lately, but I'm going through some old, unlabeled, reel-to-reel tapes and have discovered a few RNI Mailbag shows from 1990. One has been posted and another will follow next week.

Next week's show features letters from noted piratologists Andy Yoder and George Zeller and noted DXers Jerry Berg and Rich D'Angelo.
Andy Yoder and George Zeller?  That's certainly going to be a good show! Let us know when it's posted, Dan!